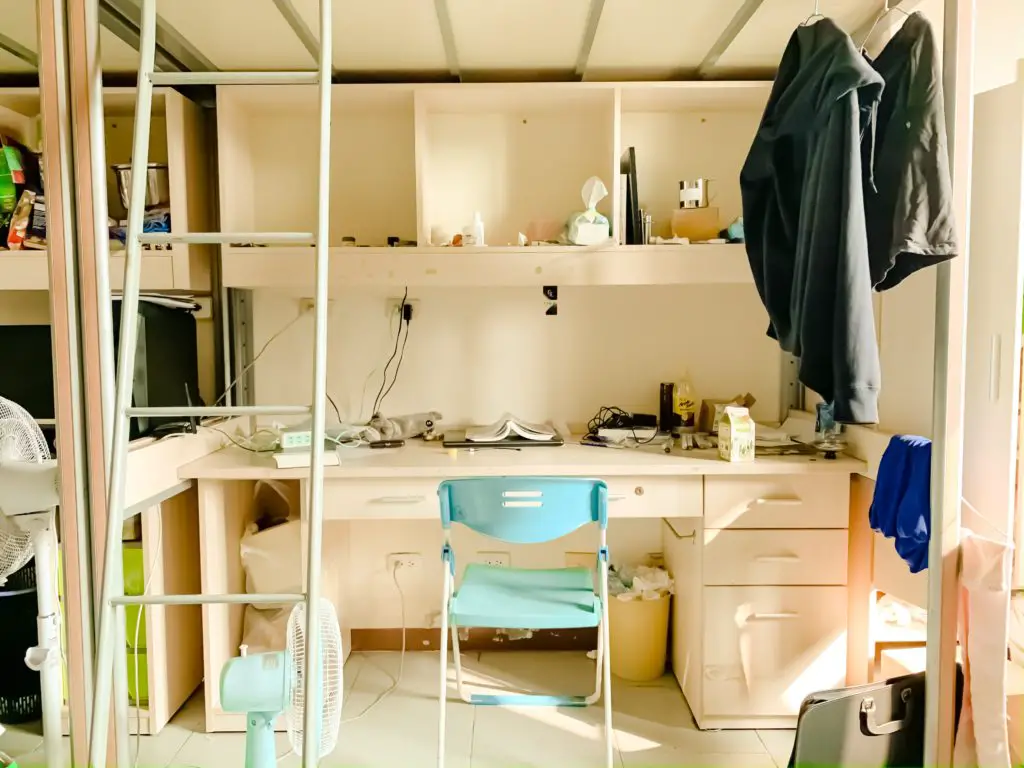 To know do colleges have residences…Read on this article…!
You are newly admitted to a University for your major studies and you need a place to stay within or outside (but close to) the campus, so you can stay focused on your studies without worrying about where to live or stay for your higher education.
Do Colleges Have Residences?
A college residence is a collection of buildings within the University in which undergraduate or postgraduate students live in the form of accommodation by which they are provided with basic amenities as an alternative to living in their homes. Although, there are certain rules and regulations governed by college residents. Also, all universities have college residences for both upcoming and continuing students.
Types of Residences in Colleges
In the US, there are different types of student housing which are divided by sexes, that is, both males and females stay in different halls whereas most times, they are mixed halls depending on the school. However, the most common are;
En-Suite Dorm
Apartment Style
Traditional Housing
A traditional residence hall is the most common housing residences option available in many universities or colleges and is made up of three, four, five to seven floors depending on the building structure. Each floor comprises six to ten-room which are shared as well as a community bathroom on each floor as well as a shared kitchen per floor. 
The bathrooms and floors are cleaned daily by a cleaner hired by the University. There are single to quad rooms depending on the hostel styling and features which are shared by two to four students with wardrobes that might be shared by roommates. 
En-Suite Dorm
These are residence halls in which each room is fully furnished and has a washroom. They can be private or shared by roommates but their fees are much higher than traditional halls. Suite rooms are provided with more basic amenities than the former. However, the kitchen is a common one, that is, it's shared by students.
Apartment-style
This option is best for students who want privacy or bringing their families along or if you prefer family housing. There are several rooms per individual with bathrooms and a kitchen as well as a living area. In some colleges, apartment housing is like a studio . 
Each student has their own space like a modern traditional hall that is self-catered for and furnished. There is a courtyard and parking area. These are more expensive or almost the same fee as the en-suite housing, you are required to sign a lease with the school or landlord. 
Some Universities provide this option and those that don't, help students in finding the right off-campus apartment close to the university.
Who is Eligible to Live in a College Residence?
In the United States of America, some Universities make it compulsory for their first-year students to live on campus in their residence buildings while some, this is optional. Also, you must be fully admitted into the college before you can apply for on-campus resident housing whether you are a domestic or an international student.
How to Apply for College Residence?
In recent times, universities like Harvard, allow prospective students to apply early for residence even before they have been given an admission to study at their school. An official email will be sent with your room allocation once your admission is confirmed. 
Generally, every school in the US is not the same, be it private or public University, each is governed by laws in which certain guidelines and standards are followed. Each student has to go through the University website for further information.
What is the Cost of Living in a College Residence?
In the US, the cost of living in residence halls varies between in-state and out-state students. Generally, in-state tuition is relatively lower compared to out-state tuition which is majorly for international students. 
Based on research, the total cost of living on campus, which includes rent and board (meal plans) range from $9,200- $18,240 per academic year between public and private universities.
I have been Allocated a Room at the College Residence, What Next?
Familiarize yourself with stories or blog posts of other students about student residence life which can be found on the college website. Attend virtual fairs and informational sessions hosted by the University for prospective or new students. 
Read general residence rules and regulations and get yourself acquainted with them. After gathering all info, now is the time to plan your departure and arrival at your college's residence.
What to bring with you to the College Residence Housing?
Although most universities have these lists below stated on their website, here are a few must-take-along items as you travel your way to the College residence.
Essential items you need;
Suitcase
Toiletries
Shoes and Boots
Bathrobe
Beddings
Kitchen Appliances
Laptops
Notebook
Hairdryer, etc.
Conclusion
Colleges  indeed have residence halls and are open to all students, both home and foreign students have equal right to the school's on campus housing.
Frequently Asked Questions
Is University housing compulsory?
This is optional for most colleges in the US. However, in some schools, they make it compulsory especially for first-year students while some other universities make it compulsory for all years in school.
Why should I live in University Housing?
There are numerous reasons such as security especially if you are an international student. On-campus living is great if you live far away from the school area, for an easy commute to classes daily.
Must I reapply every year?
The majority of universities in the US offer renewal of the lease at your current residence once it expires. However, some need you to reapply all year round per academic year.
Can I choose my Roommate?
During application, most Universities design their online application portal in such a way you chat or interact with other upcoming students and maybe both parties agree and come to a conclusion of choosing one another as roommates. Although some ask you specific questions during your application and pair you with the right match of roommate based on answers to questions.
I'm I guaranteed an Accommodation after applying?
Yes, every school tries their best to accommodate all students and will help them find alternatives if halls are full.