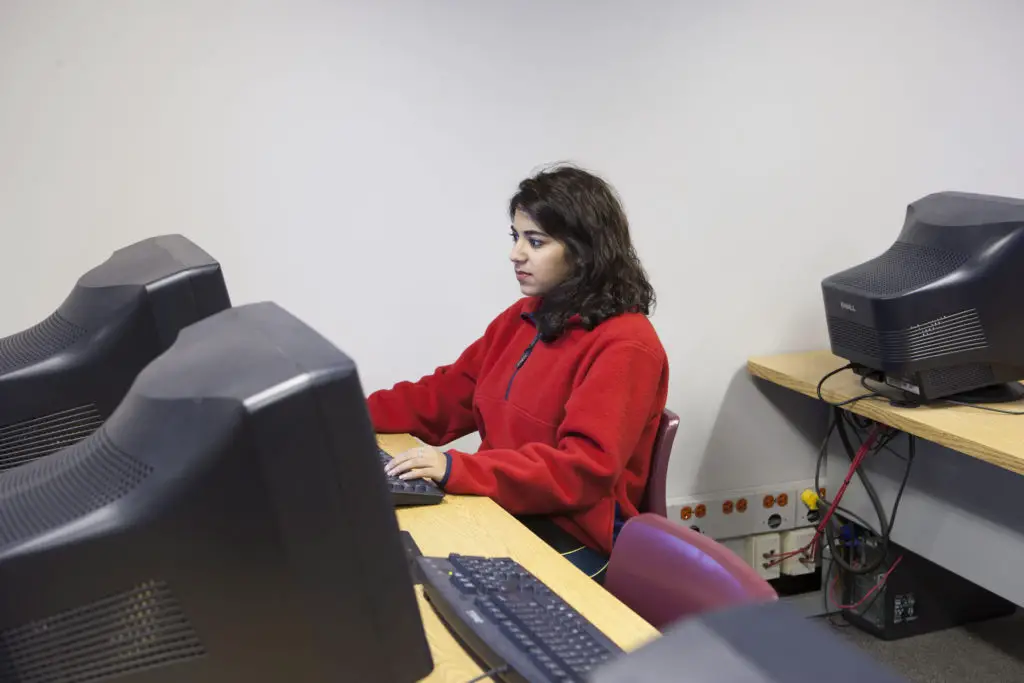 You are a high school senior or recently graduated from your high school college, now contemplating which university you should enroll in to pursue your future career. Now you have selected your dream school, probably ULCA. In this article we will see can you apply to UCLA through common app or not.
ULCA
The UCLA (University of California, Los Angeles) is located in Westwood, Los Angeles, California, United States. About 45,000 students enrolled with a low acceptance rate because it is the most applied university for undergraduate studies in the US. UCLA is also, a top public university according to U.S. News & World Report (ranked #1 in 2021). And has built a dynamic community where students around the world can pursue their dreams thereby making an impact in their different worlds.
Steps to Apply to UCLA Admissions
Ready to apply to UCLA? Take the next steps to your future education, UCLA is looking for applicants who will contribute their skills to their campus community. The application process can be quite overwhelming, however, we have outlined the necessary steps for you below;
·         Explore all Programs
·         Choose a Major
·         Study the Application Requirements
·         Apply for Admission
·         Application Decision Waiting Period
·         Admission Acceptance
·         Transition to UCLA
 Explore all Programs
Still unsure of what you would like to pursue as a career in the future, it's time to explore programs at the university of your choice. Imagine yourself doing that life-long career. UCLA offers about 297-degree programs at all education levels from undergraduate to school of continuing education, there is something for all.
Choose a Major
After you have explored all programs, it's time to choose a major you plan to focus on beyond college. Still, have a question? Reach out to the department via contact options on the website or visit their campus if in the US.
Study the Application Requirements
You've finally selected your major after long consideration, you must check your specific program's admission requirements as well as UCLA's general admission requirement and application deadlines for your academic level.
The good news is, since 2020, the University of California board of regents unanimously voted against test scores being used in the admission process, thus making all California schools test blind till 2025. Even if you submit SAT, ACT, etc. they are not considered however, TOEFL is required if you're an international student.
Apply for Admission
Having gathered all required admission documents as well as the referees' invitations, you can now apply to UCLA. Apply through the University of California's online application (UC application) because this university does not accept the Common app application. It is advisable to apply early as soon as UC applications open on August 1. The application deadline is November 30 while graduates are due December 1 (although the dates vary per department).
Application Decision Waiting Period
Waiting after have submitted your online application for admission, thinking about the outcome? Most prospective students pray so hard so they can get admission to the school of their dreams. Decisions are usually sent out in early February for graduate students till July, while undergraduates are Late March till Late April for transfer students.
Admission Acceptance
UCLA has a 14% acceptance rate with over 109,00 applicants. If you apply to more than one program at UCLA, you increase your chances of acceptance. Once accepted, you will be sent an email, congratulations. Should you decide to attend UCLA, this is an opportunity of a lifetime.
Transition to UCLA
Accepted your offer and thinking of your journey to UCLA? The university will guide you through all steps, as they have included that information in your admission packet.
Tips to Get Accepted to UCLA
·         Write outstanding essays
·         Do not just talk but show
·         Choose electives that are needed for your program
·         Engage more with your local community or Travel to conferences or tournaments, etc. just something that will spike your achievements
Conclusion
UC application is the only portal used to apply to all UCLA campuses. The common app portal is invalid. Applications are welcomed by students worldwide. For a successful application, apply early but there is no guarantee you will be admitted. It may be difficult to get into UCLA, but to be accepted, build yourself a strong resume.
Frequently Asked Questions
1)  Does UCLA use a common app as an application system to apply?
No. only a UC application is required for admission
2)  What do I need to do to get into UCLA?
Be unique apart from strong academics, as there are no formulas to gain admission. Application review focuses on your involvement with your community, extracurricular activities, paid employment, and leadership.
3)  I do not have access to my transcript yet, can I still apply?
Yes. An official transcript is only required once you have been admitted to the university