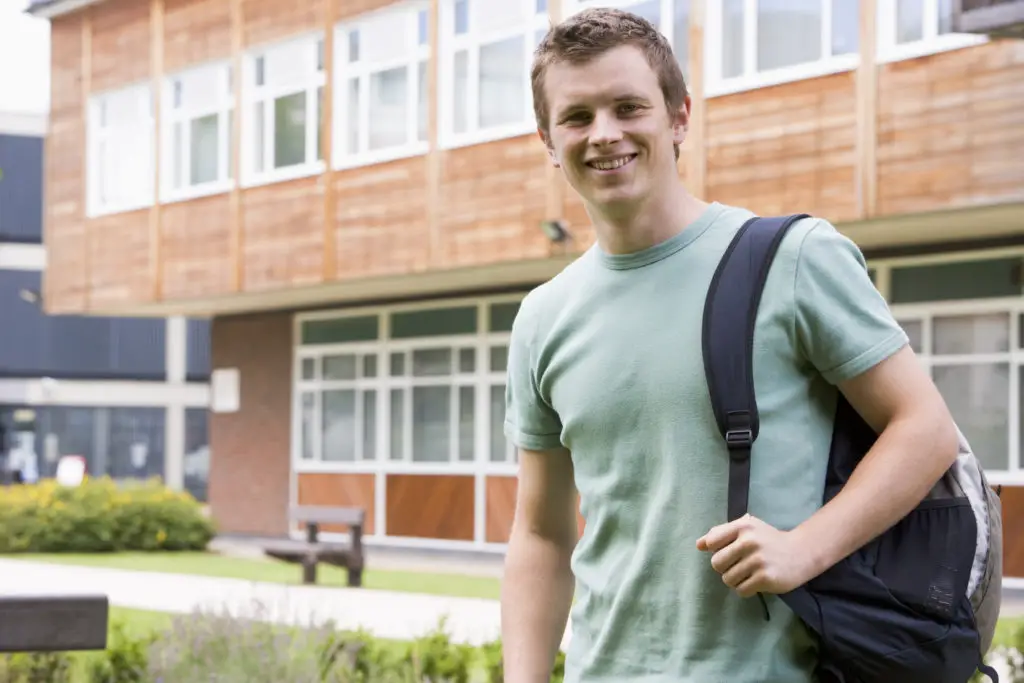 Becoming a student on elite campuses is indeed the dream of most young people in this century. There are so many reasons or motives for young people to go to college, including guaranteed getting a better job, sharpening their abilities, adding knowledge and insight, and looking for a new circle of friends that will usually be useful. All preparations ranging from academic and non-academic are prepared to be ready to enter the world of lectures.We will discuss various reasons for college students to transfer in this article.
Well, talking about the circle of friends in college, is very interesting. The reason is that a good circle of friends will make your students feel comfortable so they can focus on living in college. On the other hand, if we fall into the wrong circle of friends, it will make us uncomfortable studying and think about finishing college as soon as possible or moving to another campus with the hope that everything will get better. This transfer is what is commonly known as a "student transfer". Let's talk more about this.
Students Transfer in America
Transfer of students in America is a process of students moving to another campus during their study period at another campus. There are several stages to making a student transfer in the U.S. As Reported by studyabroad.shiksha.com, several stages must be passed to transfer from one university to another.
You might contact your academic advisor.
Complete administrative and financial matters first.
Get started with getting in touch with the new university.
Especially for international students, you are required to update your visa.
The renewed visa must also comply with the new university conditions. Usually, the type of visa that is often used is the F1 visa. This visa is a non-immigrant visa specifically for international students or students who wish to continue their studies in the US.
It is not easy to get this visa permit, several conditions must be met, including the following.
Prospective students must have residency in the U.S. and should intend to return there after doing the study.
Prospective students must also prove that they will be able to meet all financial obligations in the U.S., both living expenses and tuition fees.
Prospective students are expected to undertake studies at the educational institution where the visa was granted.
Lastly, prospective students must demonstrate a connection to their home country. Examples include family, assets, and bank accounts in their home country.
In addition, several documents must be completed such as documents that include your personal information, academic background, professional documents, and financial documents.
Reasons Behind the Transfer of Students in College
Can't afford tuition fees
As we know that the amount of money spent to pay tuition fees is not small, especially for well-known elite campuses. For some students who enter without using a scholarship, this is very heavy and difficult to bear. So, this reason is one of the reasons why there is a transfer of students in college. Especially during a pandemic like 2 years ago, making financial problems a major concern why this happened. Wrong circle of friends
Previously, it was discussed above regarding the problem of the circle of friends in college which was very influential with the course of lectures. One of the strong reasons why students choose to quit and move to another university is the wrong choice of the circle of friends. This error has the impact of inconvenience for students to undergo lectures, so they decide to move. Although it is indeed difficult to find friends who share the same frequency, this is not uncommon in the world of lectures.
Lack of preparation before entering the world of college makes most of the students take the major or the science of study that will be studied. This causes some students to feel restless and unable to continue their studies, so they finally look for a new campus to replace the majors that were previously considered wrong. It is not uncommon for students who, even after changing majors and campuses, still feel restless and incapable. This has more to do with the mentality of the students themselves.
For students who are interested and talented in sports, but don't get the opportunity to perform enough or are not given the opportunity that the coach expects, then this transfer is the solution. Indeed, disputes between athletes and coaches cannot be avoided, because often these athletic students look for other opportunities on other campuses. 
No doubt when during college, suddenly have to change residence. Whether it's out of town or moving countries. Maybe this is also common in other countries, where the reason for moving to college is because the house is very far from the old campus, and students can't rent a place to live for one reason or another.
Does not match the campus environment and habits
There are times when this kind of thing is felt by college students, the problem is that there are those who can adapt and survive, and some are the other way around. It is different with the circle of friends, the campus environment, and cultures such as teaching methods, learning systems, lecturers, campus regulations, and others that are deemed inappropriate, so this may impact you more than you think.
Conclusion
Whether it is good or not, the decision to transfer to other colleges is done by considering any factors that matter such as financial, social, academic, etc.  Apart from that, preferably before entering a campus, it would be nice to first reconsider related to its costs and so on. Facing reality, it will be good if you only choose one campus to finish your study till the end of a certain period. 
However, for any of you who did this kind of thing, you might learn from your experiences for making the right decisions in the next future. One of the ways to achieve your dream is mostly by joining colleges. So, pick wisely related to educational matters for yourself.