Having a degree from a well-reputed and accredited university is considered a great achievement. The fact that so many schools and universities exist to provide a wide range of degrees means that Long Islanders have a lot to choose from. Lets look into the list of best colleges on long Island.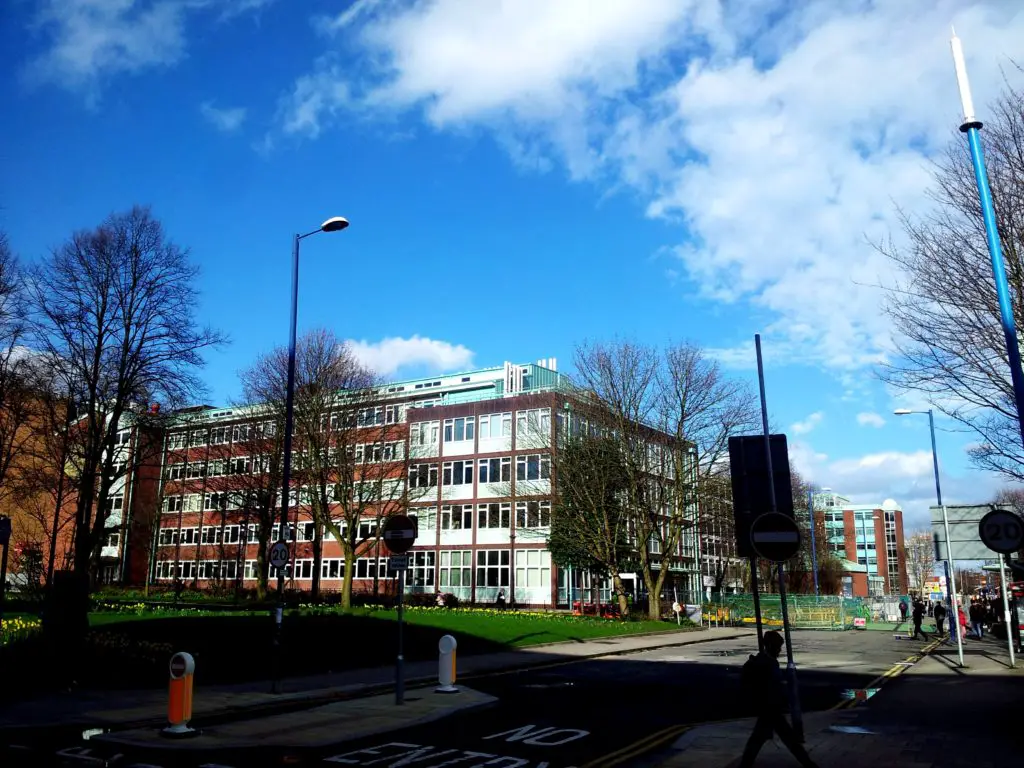 These island colleges will provide a quality education for you to achieve an associate, bachelor's, master or Ph.D. degree. Do not delay your goal of higher education, and apply to the Best Long Island College or University now!
Residents of Long Island, New York, voted Adelphi University as their top college or university. 
Long Island is home to a diverse spectrum of educational institutions, colleges from tiny, private liberal arts schools to huge, public research universities that draw students from all over the world. 
There is a college on Long Island that caters to the professional interests of students in every imaginable field, from the arts to medicine to engineering and everything in between.
U.S. News & World Report, among others, has ranked several of Long Island's colleges and universities on their academic offerings. Students who attend the top college on Long Island have a significant advantage since the location offers a wide range of cultural and natural experiences. 
Long Island is also home to Queens and the NYC borough of Brooklyn, as well as a diverse range of attractions, restaurants, and nightlife options. 
Here are a few of Long Island's greatest institutions to assist prospective students in restricting their options.
Adelphi University (Adelphi, New York)
To round off the list of top colleges in New York, we have Adelphi University, the oldest college on Long Island still awarding bachelor's and master's degrees, in addition to doctorate degrees. 
Health care, professional studies, science, and technology, arts, and humanities are all part of the program, which can be studied on-campus or online. As one of the state's top nursing schools, Adelphi is renowned for its graduate nursing program.
Adelphi University has earned a coveted 2020 award from the American Association of University Administrators, in addition to other accolades, including spot-on U.S. 
News' list of "top national institutions." To be specific, this recognition was presented in recognition of the unique Prep for Success program, which aids students in locating and securing paid internships and post-graduation employment.
SUNY Stony Brook
Making a huge contribution to the world is one of our key goals, and we intend to do this by maximizing the potential of scientific research and intellectual thought. There are around three hundred distinct majors available, in addition to various programs, and research is deeply embedded in the curriculum at this institution. 
Through the URECA Undergraduate Research and Creative Activities Program, undergraduate students are encouraged to participate in research, and the program also offers financial aid for students to use toward travel and grant opportunities.
According to Q.S. World Institution Rankings, this public university has been placed in the top 1% of all universities in the world for its adherence to its objective. U.S. News and World Report have also ranked the university in its top 40 public institutions. 
According to Forbes, the institution is one of the best-valued universities in the United States, and its programs are nonetheless reasonably priced despite this.
Long Island University 
Students at Long Island University can pick from more than 275 programs, ranging from bachelor's to doctorate degrees, at all levels of education and definately one of the best colleges here.
In addition, LIU provides:
More healthcare professional programs than any other institution in the NYC region. Making it a popular choice for students interested in pursuing careers in nursing, pharmacy, and other health-related fields.
In addition, LIU's theatre and music department, which offers degrees in music performance, technology and production, and even music entrepreneurship, has become well-known due to the school's closeness to New York City's cultural centers.
Brookville's LIU-Post campus has a 10:1 student-faculty ratio. No wonder LIU has so many annual "best of" lists. 
It has been ranked as a top national university by U.S. News and World Report, making it one of the most prestigious educational university in the northeastern area.
The Webb Institute
The Webb Institute, unlike the other colleges in island, focuses only on navel engineering. Only a bachelor's degree in naval architecture and marine engineering is available. 
However, the faculty is able to focus on helping students become the greatest in this particular profession due to its specialization.
Students are taught marine, electrical, and civil engineering through a combination of in-class education and real-world, hands-on job experiences that are included in this challenging curriculum.
In addition, Webb offers a full-tuition scholarship to all U.S. citizens, making it an incredibly cost-effective alternative and one of the best-valued universities in the country.
Hofstra University
It is a private institution that provides bachelor's through doctoral degrees in the health sciences, the arts, the sciences of the physical and biological worlds, as well as in business, law, education, and more. 
There are also specialized customized programs offered for students who have specific job aspirations.
Hofstra's educational model emphasizes participation, discovery, and teamwork. Students are encouraged to take an active role in their studies and attend school events. 
One of the greatest national universities, the best institutions for veterans, and one of the most affordable colleges are just a few of the distinctions Hofstra has received. 
In addition, a number of the university's particular degree programs are also ranked at the national level. For example, the undergraduate engineering program is placed 33rd in the United States.
Old Westbury SUNY
There are more than sixty different undergraduate and graduate degree programs available to select from at the SUNY Old Westbury campus. 
All first-year students are required to complete the university's core curriculum, which includes classes on global diversity, American history, culture, and the social sciences.
The purpose of the First-Year Experience Program is to assist students in developing the skills necessary to be successful in college, like time management and the ability to study well. 
Individuals who are capable of furthering their education by enrolling in classes with a higher level of difficulty are admitted to the Honors College and make up its student body. Students in their first year of college as well as those in higher classes are eligible to apply to the Honors College.
Molloy College
According to U.S. News, Molloy College is the 26th best academic institution in the northern United States. The student-to-faculty ratio at this Catholic university is under 10:1, making it one of the lowest in the country.
Students may get a degree from Molloy while juggling their existing personal and professional obligations, by taking advantage of the university's best online and hybrid programs. To make things even more inexpensive, Molloy offers special discounts to police enforcement officials and other first responders.
Although undergraduate and doctorate degrees are available at Molloy College, the institution has worked hard in the last decade to expand its graduate offerings. 
Over the past decade, the number of Molloy's graduate students has grown by 64 percent.
New York Institute of Technology
In addition to its main campus in Manhattan, the New York Institute of Technology maintains a campus on Long Island. The main campus in the city of New York is located in the city of Manhattan. Because of its location along the historic North Shore, the campus is often considered one of the safest in the United States.
More than 90 technology-focused subjects of study are available to students, including architecture and engineering, cybersecurity, the sciences, and healthcare administration along with its management. 
In addition, NYIT college offers degrees in architecture, computational technologies, energy management, and supply chain management that are rarely available at other Long Island colleges. To put it another way, the programs are looking for students who are "doers"—those who have an entrepreneurial mindset.
It was ranked as the 34th prestigious regional university in the north. The institution has been named the 15th best college for veterans and the 56th best value in the nation.
Five Towns College
Students can pursue degrees in the performing and visual arts at Five Towns College, which is a small private university with a focus on the performing and visual arts. A degree in business administration and management is also available, and students have the option of specializing in either music management or marketing.
Students at this New York City-area school benefit from a tough curriculum and an experienced faculty committed to helping them reach their full creative potential. Students can also locate internships and make contacts with potential companies through the Career Services office.
According to U.S. News and World Report, it is one of the top universities in the northern area and receives a ranking in the 41st to 53rd spot. 
According to a study of the social mobility of its students, which measures how many students from low-income families are able to complete their education, the college is listed at number 16.
Saint Joseph's College
In Brooklyn and Patchogue, Long Island, there are two campuses of Saint Joseph's College. Online choices are also available through SJC. This is a private institution that grants undergraduate and graduates' degrees in the areas of liberal arts, sciences, health management, and pre-law studies.
The strong retention rates at Saint Joseph's indicate the faculty's commitment to helping students achieve. 
As a result of SJC's high student achievement, U.S. News & World Report has consistently ranked it as the north's 71st best regional institution. In addition, it's ranked as the 39th best university for veterans.
The Monroe College
A private for-profit college, Monroe College is headquartered in the city of New York, New York. Established in 1933, with locations in New Rochelle, the Bronx, and Saint Lucia, in addition to an outpost in Manhattan, this college now has three campuses.
 Accreditation for this college's education program has been provided by the middle state's commission on higher education.
In addition, the college makes an effort to keep study expenses low, charging tuition that is approximately 8,600 dollars less than the national average for private, four-year universities. 
In 2019-2020, nearly 84% of students received some form of financial help, making it one of the most generous aid programs in the country.
The Merchant Marine Academy of the United States
The United States Merchant Marine Academy, located at Kings Point, New York, is a military school for the United States Navy. 
Students at the school are termed midshipmen or scholars and trained to serve by becoming officers in the United States Army or Forces and the United States Merchant Marine. 
During their training, midshipmen are trained in a variety of courses, including navigation, ship management, marine engineering, maritime law, international law, customs, personnel management, and some of the other material that is mandatory to the process of operating a large ship.
Why Attend Long Island's Top Colleges?
Long Island is home to some of the best universities in the world, several of which are regarded as the best in the United States. 
In addition to academics, attending colleges and institutions on Long Island is good for students who need a break from their studies. There are beaches and wineries galore.
Conclusions
After reading over all of this information, which is very detailed, we are confident that we have given you the answers that you have been looking for all along. 
Also, keep in mind that going to one of the top universities on Long Island is a smart option to make and that you should not hassle longer before enrolling in one of the institutions that you are interested in attending.
Frequently Asked Questions
1)    How Much Do Long Island's Colleges Cost?
Long Island City, New York colleges charge an average of $5,228 for in-state students and $15,641 for those who live outside of New York, respectively.
2)    In Which Region is Long Island located?
The southeastern side of Long Island in New York City is considered the oldest region, to the east of the city of New York.
3)    Which Town on Long Island is One of the Oldest?
On Long Island, the first permanent settlement was located at Southold.
4)    Are There Any Reputable Schools on Long Island?
There are almost 20 different educational institutions on Long Island. Therefore yes, it is a fantastic place to study.