After passing out of pre-school, then middle school, and high school, Students have to go to a better college, which gives them the best knowledge and information they need to succeed. Colleges make students get ready for their professions. They acquire all the detailed knowledge they need to grow—every student dreams of having an opportunity to be in the best college. In this article we shall see the Best Colleges in Chicago.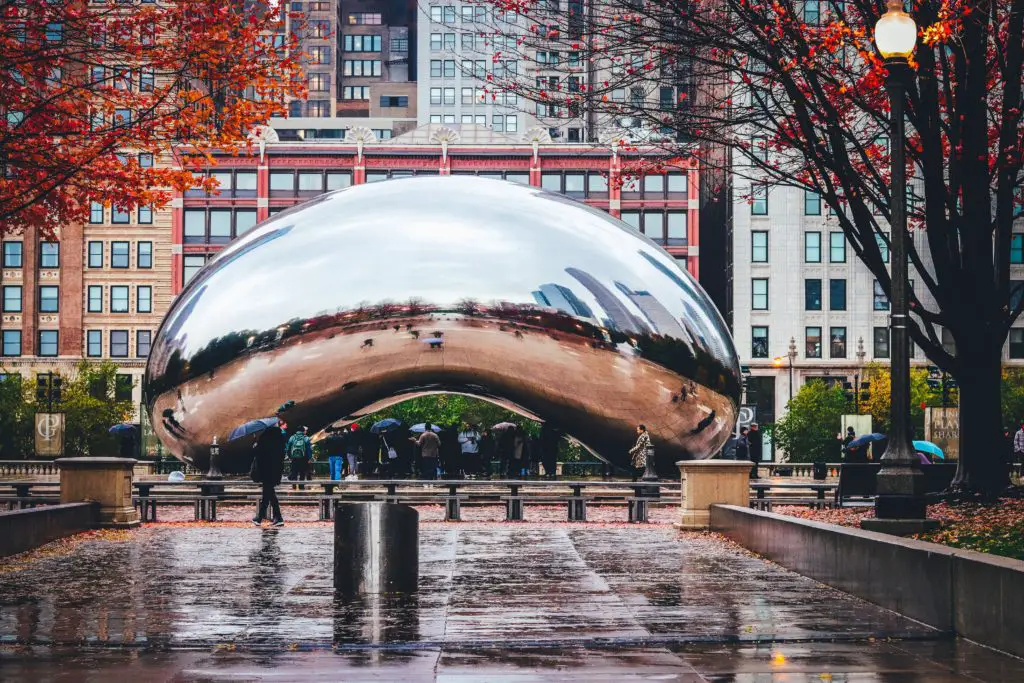 Chicago is one of the largest cities in the United States; it is well developed and has audacious architecture. It is covered with skyscrapers. Its people are mostly educated and concerned about it. Suppose anyone from Chicago or out of Chicago needs to be admitted to its college. In that case, a person can enjoy a big-city experience; he can consider a college downtown. He can visit the cloud gate or suburban green campuses, which have a garden for artistic people and those who want to study. For all these students, some well-esteemed colleges include North Western University, University of Chicago, Illinois Institute of Technology, Univ of Illinois at Chicago, Loyola University Chicago, etc. They are one of the top-listed colleges in Chicago. There are more good colleges in Chicago as well.
More About Colleges of Chicago:
By mentioning only their names, it is not possible to inform anyone about how credible and excellent these colleges are. For this purpose, we are stating here some more details about the universities mentioned above:
North Western University
North Western University is located in Evanston, Illinois. It was founded in 1851. It is globally renowned due to its multiple subjects and academics. It has its roots in history and tradition but always moves forward with incredible innovation. It is a private research center. The average cost after aid is approximately $23k; on the other hand, it costs roughly $8k before help yearly.
 North-western University is well-known for its medical school, law, and significant music concerns. It encourages research and has a research funding program that increases yearly. The students of North-Western have the strength to accept substantial challenges due to its academic adoptions and opportunities to research among all colleges in Chicago.
They also organised non curricular activities, including speeches and debate competitions, film companies, etc. Students of North Western University lead in every aspect of their life. They get high positions as supreme court judges, heads of states, and in media sciences and engineering. The great duchess of Sussex and Prime minister of Belgium is one of the alumni of North Western University. In other words, you can say that they have a high rate of successfully graduated students.  
University of Chicago
The University of Chicago is one of the elite universities but has no elitism. It has its roots in history, but it also appreciates innovation. It is located on Ellis Ave, Chicago. It is one of the world's renowned colleges and top-ranked especially in Chicago. It is famous for its societal mobility, modernization, and best teaching environment. It costs approximately $80 thousand annually before aid. Its price decreased after aid and became nearly $30 Thousand. It is a private university.
It has more than 55 major programs in undergraduate liberal art curriculum and 25 minor subjects. Econometrics and quantitative economics are popular programs with more than 20% admissions yearly. Mathematics, biological sciences, public policy analysis, political sciences, and experimental psychology are some other programs in which they have an excellent learning environment. The University of Chicago has one of the most exceptional students looking for problem-solving and risk-taker students. They have the most modernised brains working in the university in teaching and research departments which give appropriate advice to students. This university will always carry its intellectual perspective and will always have superiority.  You can check for more updates and details at uchicago.edu.   
Illinois Institute of technology
As recognized by its name, the Illinois Institute of Technology is well focused on Technology and its related fields.  Its program circulates between engineering, business, law, sciences, and designs. It is located in Chicago, Illinois. It was founded in 1890. It is a private technology school.  It is one of the renowned STEM colleges in Chicago. After aid, it costs $23 thousand, while before aid, it costs nearly $70 thousand.
 Its student bodies never got delayed in getting excellent jobs after receiving diplomas from Illinois' best tech school. They hire IT's experienced expertise to teach and provide assistance to students' bright futures; they help their students to get the best internship program that leads to a stable career. Its Alumni have excellent names, such as the head scientist of Amazon Alexa.
The University of Illinois at Chicago
The University of Illinois Chicago is located at Harrison Street Chicago. It is one of the most ethnic and culturally diverse universities in the country. This university motivates students' interest by providing special lectures and opening doors to seminars. It is a public research university established in 1859. It offers different programs that include psychology, biological sciences, computer sciences, and finance. It costs nearly $13k after aid and $33k before help, much less than many other private universities.
Many physicians, pharmacists, and dentists in Illinois graduate from the University of Illinois. It organised many inter-college programs. Illinois Chicago also motivates its students for athletes and has remarkable victories in history in soccer, basketball, and many other games. The Alumni of the University of Illinois can be found in many law schools; many of them are professors, governors, politics, and other services. This university provides a wide range of educational benefits to its students.
Loyola University Chicago
The Loyola University of Chicago was founded in 1870 by the Jesuit Society. This university has a religious perspective and encourages the Jesuit mission of knowledge, ethics, and humanity. It is located in downtown West Sheridan Road in Chicago. It is a private firm that offers graduate, undergraduate, and adult education programs. The loyal university was formerly known as St. Ignatius College, and its name changed in the year 1909.  Its fees are $64k before aid and after aid, it decreases to $36k approximately.  
Its program includes mainly nursing other than that biological sciences, psychology, office management and supervision, Criminal justice/safety studies, and Accounting are also included in its programs. Loyola University encourages its students to participate in public and community services voluntarily.  They teach at Chicago School and do other welfare activities once a week throughout the academic year. They offer several co-curricular activities including sports, art workshops, and other religious and seasonal festivals. They keep a balance of rigorous and educational activities for their students. It is the largest Catholic university in Chicago.
DePaul University
DePaul University is located on North Sheffield Road in Chicago; it was established by Vincentians in the year 1898. It is one of the largest Catholic universities.  This university enrolls more than 1500 students annually, including undergraduate and graduate students.  The student body comprises both local and international students. It annually costs more than $50k before aid and after aid the amount deducted to nearly $30k. Its location is most desirable as it has two campuses.
The study programs of this university include Finance, accounting, marketing, public relation, advertising, applied communication, Cinematography and film video production, etc. They always look forward to their students' development. They prepare students to do their best and become successful in the career they choose. They have notable alumni working in many different fields. Some of them are former vice president and general manager of the Los Angeles Dodgers, Former CEO of McDonald's Corporation, etc. They are guided by their catholic dignity and ensure to uphold the dignity of all members. They are dedicated to making education readily available to all with the best learning environment. They have professionalism in their teaching environment.    
Wheaton College
Wheaton College is a liberal art college founded in 1834. It is a place to explore the best learning environment and offers a lot of valuable opportunities.  Its tuition fees are approximately $60 thousand.  The pay you give to Wheaton college is less than the conveniences they deliver you in getting intellectual knowledge. 
They provided their student with a research-based internship last year. They provide acquaintance and make education accessible for students from every background. Their learning programs are more than 100 for both undergraduate and graduate students. These programs include anthropology, applied health sciences, and Biblical and theological studies. It provides scholarships and fellowships for every student and alumni. Nick Fradianni, the winner of American Idol, is an alumnus of this college. King of Bhutan, Jigme Khesar, and Eleanor Norcross, an actress, are also alumni of this college. Wheaton College is providing its students with interdisciplinary studies.   
Elmhurst College
Elmhurst College is a private institute in S Prospect Ave, Elmhurst, Illinois. This institution was established in 1870 and had an affiliation with the United Church of Christ. Before Aid, it nearly cost $55 thousand, and after aid, its price was reduced to $20  thousand. At Elmhurst college, you can see an interaction between liberal art and the real world. They ensure a supportive learning environment. Elmhurst university offers undergraduate and graduate programs with bachelor's and master's degrees. Their programs include cyber security, economics,  accounting, logistics and supply chain management, etc. An undergraduate from Elmhurst has developed a broad sense of understanding and can get extraordinary opportunities.  
Blue Jays are the team of athletes at Elmhurst, which has played numerous sports and participated in big competitions. Those sports include bowling, basketball, golf, soccer, etc. Their alumni are working on large platforms. Some of them are judges at the supreme court, theologians, professors, psychologists, etc.
School of the Art Institute Chicago
This school is regarded as one of the best art schools worldwide. It is a private university located on Wabash Ave, Chicago. It is one of the most historically significant colleges. It costs $70k approximately before aid, and after aid, it costs nearly $45 thousand.  They have graduate, undergraduate, and post-baccalaureate students who provide an interdisciplinary curriculum and encourage them to develop their artistic vision.
Their faculties have fashion design, photography, journalism, painting, ceramics, filmmaking, etc. For a student interested in Art, this is a dream place to study. This college is creative, vibrant, and rich in art. They delightfully welcome their new students every year.
North Park University 
North Park University is located in Foster Ave, Chicago. It is an educational institute that costs $45 thousand before aid and $18 thousand after aid yearly. Their programs include biological sciences, registered nursing, business administration, art studies, and many more. This university is consistently praised for its modernization and societal mobility. They enrolled nearly 3000 students. It is divided into different academic units. Its students also take part enthusiastically in sports. American footballer and players coach Bill Anderson is a well-known alumni of North Park University.  
Frequently Asked Questions:
Which College should I prefer if I am interested in Medicine?
The University of Chicago offers a rigorous curriculum and excellent opportunities for undergraduate students of Pre-Medical. Its research facilities and strong advising initiative make its medical school more acceptable.
Which college is most affordable?
If you have an interest in getting admission to one of the well-known colleges and affordable as well, you can head toward the University of Illinois Chicago. The primary cause behind it is that it is a public university. It gives excellent opportunities at a meagre rate.
Do we need to give a test before getting admission?
It is optional in some universities to give an SAT or ACT test, like the University of Chicago. In many other universities, they asked for tests that are somehow not so difficult. 
Bottom Line:
It is a fantastic experience to attend a college in a big city like Chicago. It has been the city of dreams for many Americans. The universities mentioned have an excellent reputation for academics, innovation, and research advice.  Students work on hands-on experience, and it helps them build a successful career. After graduating from any university in Chicago, they lead their lives after. They conduct revolutionary research, artistic vision, and welfare services. These universities are renowned for their inspiring faculties, reasonable cost, etc.