Medicine is quite a demanding field, yet its charm attracts students so much that they dream of becoming life-saving heroes in the future. Despite the challenges the field has to offer, thousands of students enroll in medical colleges because of their passion. If you are passionate about medicine, this article will guide you on how to be the best in the field before you even enter the field. Check out list of the best Summer Pre-Med Programs For High School Students.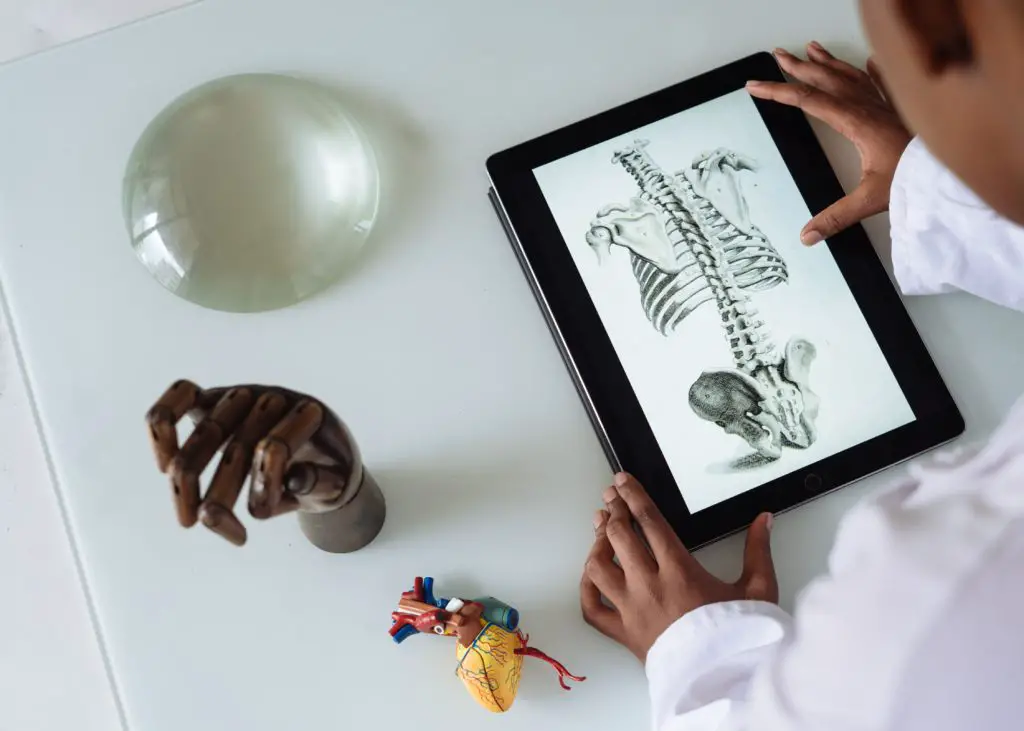 Consider, Observe, Take Action
The first thing school students need to do is consider the right field. Summer Pre-Med programs are tough and challenging; some high school students give up their internship programs because it is too difficult for them. 
Observe your skills and act accordingly. Enroll yourself in an introductory level program. We know the summer pre-med programs out there are too exciting to ignore for the high school students, but you need to start from scratch to be the best.
Internship programs include taking pre-med classes, working and assisting in research labs, gaining medical knowledge, shadowing a doctor, assisting a medical consultant, and many more. Choose the right field for yourself and enroll in a program that suits you best.
The Best Pre-Med Programs
Want the most thorough information about Pre-Med internship programs? We have got you covered. These internship programs listed below are the most popular in the medical community. 
The programs include learning medicine courses, assisting in research, carrying out lab work, interacting with real-life patients, and many more exciting experiences. Read the following list of 30 Pre-Med programs under your desired categories to decide what works best for you.
Hands-On Medical Experience
A hands-on medical experience includes,
Working in hospitals.
Interacting with patients.
Performing introductory-level medical procedures.
Shadowing a doctor.
Watching surgeries or other medical procedures.
Such experiences are rare to find for high school students when trying to pursue summer pre-med programs. However, some institutes have designed an internship program that suits students who are not well aware of the field. The institutes include:
Cincinnati Children's Hospital Medical Center.
The children's hospital is located in Cincinnati. The internship program is designed for high-school senior students who are searching for medical experience. This is a paid internship program and the students are paid $9.30 per hour. The length of this program is a maximum of 8 weeks.
Stanford University.
The internship program at Stanford University offers a wide range of medical experiences free of cost. Stanford Medical Youth Science Program offers five weeks of hands-on medical experience which include shadowing medical consultants and learning basic medical procedures.
The University Of Pennsylvania.
The UPenn Summer Academies is an internship program initiated by the University of Pennsylvania. The program is three weeks long with $5,049 worth of hands-on experience. The student will be paid before starting the program. 
NSU Florida 
The NSU Florida's AIM High program is determined to teach high school students about Osteopathic Medicine. It is a five-day internship program for $1800 for the whole program. The internship is non-paid but the experience will give you an upper hand over all your classmates. 
Medical Immersion Summer Academy
The program is carried out in Oakland, CA. It is a mentoring program that guides young and aspiring medical students about medicine and science. A student will have to pay $1400 for an internship of five days.
Research And Assistance
Medical program research and assistance include,
Assisting clinical research.
Learning with seniors.
Interaction with mentors.
Inputting information into a computer.
Learning research methods.
Giving presentations.
The following institutes provide the best medical internship research programs for high-school students.
Eugene And Ruth Roberts Summer Student Academy
The internship program is meant to research cancer patients. City of Hope Cancer Center provides a paid internship of $4000 to high-school students living in Duarte. The program is ten weeks long and constitutes an informative research course structure.
Buck Institute For Research On Aging
The institute offers a wide range of research programs for internship seekers. Summer Scholars biology research immersion program is a ten to a twelve-week paid internship program in Novato. 
Centers For Disease Control And Prevention
A maximum of five-day internship program offers an excellent medical research experience and a chance to interact with clinical researchers. Disease Detective Camp provides a free internship program to high-school students. Note that the program does not cost or pay for the internship.
National cancer institute
The Werner H. Kristen student internship program at National Cancer Institute offers a medical research program for high-school students. The students will be paid $3400 by the institute. This internship program costs a maximum of 8 weeks.
MD Anderson Cancer Center
The cancer center offers a High School Summer Internship program of a maximum of ten weeks. The interns will be paid $6000 after the completion of the internship. This program takes place in Houston.
National Institute Of Arthritis And Musculoskeletal Diseases
An eight-week summer student program for the residents of Bethesda. The institute offers monthly $2080 to the interns. This program offers a chance to experience the real world of medical research.
National Institute Of Neurological Disorders And Stroke
The best program for aspiring students of neuroscience. This program offers a minimum of eight weeks of paid internship to high school students. Apply to the Summer Program in Neurological Sciences and get more information on the payment procedure.
Stanford University School Of Medicine
Stanford hires high school students to experience medical research procedures. The salary ranges from $500 to $1500. The Stanford institute of medicine has introduced a summer research program for aspiring medical students. This program takes a minimum of eight weeks to make you an experienced medical researcher.
University of Minnesota 
The summer internship program for research at the University of Minnesota offers a wide range of world-class research methods and experience. The students will be paid for doing their internship for at least nine weeks. To get more information, visit the university's website for payment details.
Roswell Park Cancer Institute
The institute has introduced a summer program for cancer research. This program targets high school students who are interested in the study of cancer. The students will get a chance to research with cancer specialists and learn new procedures and techniques for dealing with cancer patients. This is a seven-week free internship program for the residents of Buffalo, NY.
Learn Science And Scientific Research 
Learning about science and scientific research will benefit you as a medical student. You will get an upper hand over your classmates in natural sciences because a medical student has to learn subjects like organic chemistry, biochemistry, biology, and other science subjects. An internship in scientific research will benefit you in several ways including,
General knowledge.
Knowledge about scientific concepts.
Experience in lab work.
Adds to your medical school application.
Find the best internship programs for scientific research in the list below.
University of Maryland
The internship program of Howard Hughes Medical Institute provides students with extensive research learning methods. The student has to pay $250 to enroll in the two-week program. The institute is located in College Park. 
Center For Disease Control
The CDC Museum Disease Detective Camp in Georgia conducts a five-day internship program for high-school students. The program offers a wide range of learning opportunities in the field of public health, environmental health, school wellness, research data analysis, and other scientific research programs.
Scripps Research Institute
The institute has introduced a six-week research education program for high school students. This is a paid internship of $4,060 which the interns will get at the end of their research program.
Museum Of Science
The Museum of Science has a wide range of youth programs for young and aspiring science students. The summer youth internship program is free of cost. However, some programs are paid while others are unpaid. 
Massachusetts Institute of Technology (MIT)
A six-week internship program for carrying out scientific research motivates young students to choose a career in science. MIT has introduced its Science Research Institute which is free of cost. Young interns are motivated to join the program to know more about science and its wonders.
Department Of Defense
If you are planning to pursue a career as an army doctor, you should check out this internship program to gain hands-on army experience. The army educational outreach program is all about teaching science and educational tips on army training. 
The program is carried out in Washington, DC. This is not a paid internship program and the fees depend on the program you choose for your internship. However, scholarships and 
grants are available.
Monell Chemical Senses Center
The Monell science apprenticeship program is for science students in Philadelphia. It is a seven-week free program. The internship is non-paid but the research and experience are worth your time. Visit the center's website to inform yourself of further details.
Monmouth University
The university offers a free-of-cost research program to pre-med students who are looking for science-related internships. This program pays a maximum of $12 per hour, but the amount depends on an intern's performance. The summer research program is about ten weeks long. 
Other Programs To Join During Summers
Pre-Med students can participate in several summer conferences to broaden their horizons. The medical field is filled with an ocean of opportunities and never-ending choices. Figure out your field of interest during summers to be sure about your future. 
Some conferences teach about new research in medicine, some offer lectures and discussions on healthcare and medical challenges faced by doctors. These conferences are informative and allow a young mind to think like a scientist. 
Leading universities in the USA hold summer conferences for high school students interested in summer pre-med programs. If you want to join, make sure to check the websites of the following universities to know about any upcoming conferences.
      1. UCLA.
2. UC Berkeley.
3. the University of Miami.
4. Harvard Medical School.
5. Stanford University.
6. MIT.
7. Northwestern University.
Advantages Of Internship Program For Pre-Med Students
If a pre-med student is preparing to get into a high-ranked college, they need to get their game up on extra-curricular activities. The admission process requires plenty of activities to highlight you as an all-rounder. Doing maximum volunteer work and activities related to medicine will show the college the interest and eagerness of students to pursue medicine.
Along with your elevated admission application, you will also get an experience and learn about your interests. You will learn about the experiences, excitement, and challenges the medical field offers. Also, if you find the field too difficult, you will have a chance to change your path before it is too late.
Conclusion
If you are considering a career as a doctor or a health specialist, summer break is a golden opportunity to experience hands-on medical experience and be sure about your plans. Medicine is a challenging field, so make sure you are on the right track before going to college. 
Frequently Asked Questions
Does Harvard offer free medical courses online?
Yes, Harvard offers free courses on Coursera, edx, and other online platforms. The courses are introductory level, so high school students can enroll and learn the basics of medicine. Some Harvard courses include neurobiology, scientific research, clinical research, etc. Other leading universities such as Stanford and Yale also offer free online courses
What is the point of pre-med?
An aspiring medical student is required to study pre-med. It is necessary to be prepared for the upcoming challenges the medical college has in store for you. pre-med covers science subjects, labs, and healthcare information of introductory level which is required to excel in medical college as a student.
Can pre-med students do a job related to medicine?
Yes, a pre-med student can get a medical job. They can be trained to be a pharmacy technician, a nursing assistant, research assistant, medical receptionist, scribes, or a medical assistant. However, to be a doctor or a nurse requires a medical degree.