The Latin term for "law" is where the English word "forensic" originates from. The field of forensic pathology involves the use of medical expertise to resolve legal disputes. Death is a subject that forensic pathologists study. What results in the death of the victim? What time was it? Where? In addition, forensic pathologists go to the site of death and collect and examine the evidence there. Let us read to end to find out "Best Colleges For Forensic Pathology"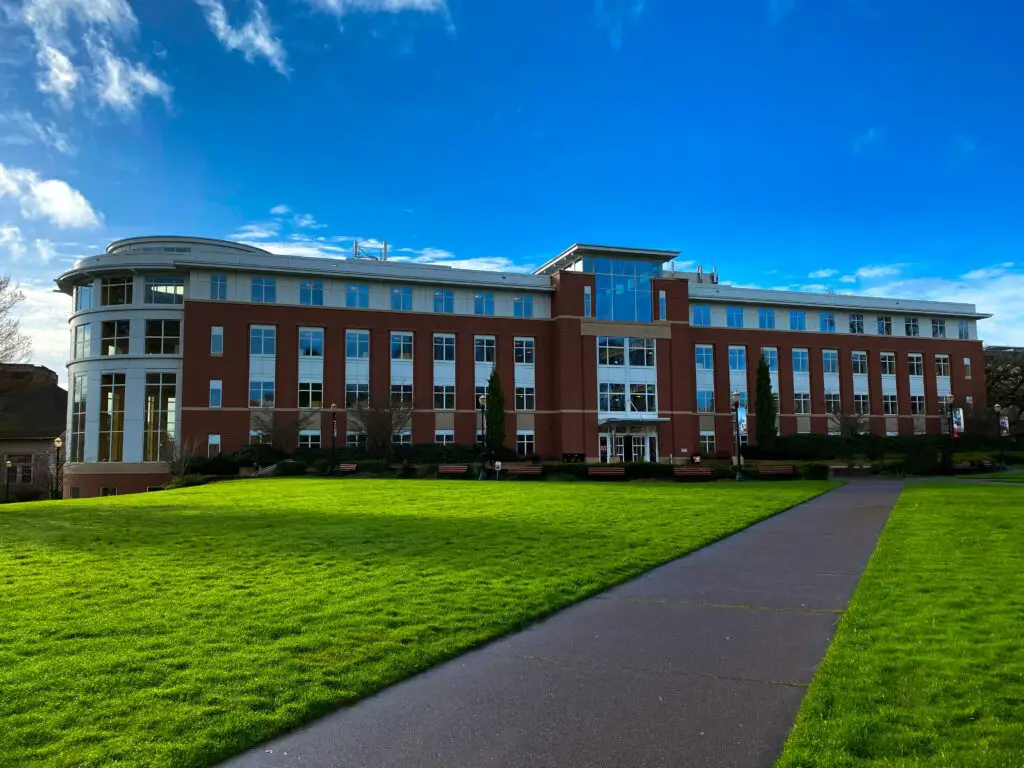 A career in forensic pathology may be gratifying for people interested in using scientific techniques to investigate and identify the cause of death. Some students could be interested in pursuing a career as a forensic pathologist to contribute to either civil or criminal investigations.
Some educational institutions offer forensic pathology as a degree option. You will be exposed to various subjects, including anatomy, physiology, genetics, and hematology. You will delve into biology and psychology. To be successful, you need to possess these talents.
The Educational Journey of Forensic Pathologists
Although the majority of careers in forensic pathology are found in the criminal court system, this isn't always the case. When working as a pathologist, you have several different job options available to you, some of which include working as a medical examiner, deputy coroner, or autopsy technician. Their degree of schooling and the amount of experience they have will determine the kind of job they conduct. It is recommended that you get a degree in medicine before pursuing a career as a forensic pathologist because of the prerequisites involved.
A forensic pathologist makes an essential contribution to examining criminal cases. When they get to the site, whether it be a crime or accident scene, they will ascertain the cause of death and evaluate the injuries sustained. In addition, they provide information on instances that are currently going through the trial process. You can choose between forensic pathology and general pathology (which involves working in hospitals), depending on your personality (working in law enforcement). 
The Six Finest Universities in the Field of Forensic Pathology
It's not an easy job by any means. You never get a break from dealing with deceased people's corpses. Witnessing someone's death is often a very distressing experience, especially at the parts when there is bloodshed or sadness. However, forensic pathologists can work with this information and ensure that the death is appropriately reported.
It is the routine you will follow daily:
Investigate the patient's medical history before moving forward.
Investigate the injuries and find out what caused the death.
Carry out an autopsy on the body.
It is essential to gather evidence at the site of an accident or a crime.
Testify in court as an expert in the relevant field.
The finest schools in forensic pathology provide students with an education covering a wide range of topics. They use the most up-to-date technologies and only hire highly qualified instructors. To compile this list, we decided to include those canons.
Attending one of these schools will set you up for success in the field of forensic pathology.
The Johns Hopkins University School of Medicine
It is no surprise that Johns Hopkins University's School of Medicine is ranked first among medical schools. This university ranks highly on almost every med school ranking list.
Interesting fact: the university's pathology department pioneered the scientific method in medicine.
ACGME granted the first accreditation to this forensic pathology program (AGCME). In addition, it is a "premiere" program that provides excellent prospects for research. The training provided in the curriculum covers every aspect of pathology. You can select a residency in neuropathology, anatomic pathology, or clinical pathology (NP).
Other programs combine two at once and continue for four years: the AP/CP and AP/NP programs. Each of them lasts for three years. The fact that you will be working on actual cases for a significant portion of your time makes this program stand out from others. It is because the facility deals with a substantial number of fatalities. It's morbid, but on the other hand, it's a fantastic chance for anybody who has the courage and intelligence to finish the residency.
Students who choose to specialize even further have access to a variety of one-of-a-kind electives inside this program, another benefit of enrolling in it. You'll discover further information on them here on our site.
Dallas's University of Texas Southwestern Medical Center,
Criminal Investigation Laboratory and Forensic Pathology Residency are located at Southwestern Medical Center. As a result, cutting-edge resources and equipment will be at your disposal. The opportunity to see how experts carry out their work is another bonus.
You will get knowledge of DNA laboratories, toxicology, and ballistics. You'll also get acquainted with your working environments, such as the morgue, and learn how to show compassion to the surviving family members of the dead. In addition to that, the laboratory hosts conferences where renowned speakers discuss topics such as neuropathology, cardiac pathology, and case reviews.
This curriculum teaches medical-legal elements of death inquiry according to NAME standards (NAME). The following criteria must be met to be accepted for this residency:
A fellowship in anatomic or clinical pathology,
Possession of, or the ability to get, a valid medical license in the state of Texas
San Francisco State University, University of California
The Forensic Pathology program at this UC campus is among the best in the country. Workers there care about your success and will be at your side as you advance in your chosen field. Together, it helps San Francisco's Medical Examiner Officer do over a thousand autopsies annually.
There are various ways that people might pass away, among them being very well, let's say, horrific. You will get the opportunity to see everything under the guidance of professionals. Be prepared to see individuals passing away as a result of suicide, natural causes of death, accidental causes of death, and the end of babies for various reasons.
Because you will be obliged to make many trips to autopsy rooms and observe corpses while participating in this program, you will acquire the skills necessary to cope with the upsetting pictures you encounter. You will also become an expert in the morbid art of determining how individuals died, when, and why they died.
The curriculum consists of forensic pathology instruction in anatomic pathology, forensic pathogenesis, neurosciences (NP), and pediatric pathology as its four distinct subfields (PP). The teachers, all NAME members, give the residence the serious attention it deserves. They have also created a working arrangement between San Francisco Police Department and Forensic Medical Group LLC to ensure the highest education and professional standards in this field.
The University of Emory
In forensic pathology, Emory University provides a fellowship that lasts one year and is exceptionally high caliber. A Fulton County Medical Examiner's Center serves as the primary location for the training.
You'll get a glimpse of the work performed by true professionals there. The medical facility is responsible for investigating the deaths of around three thousand persons each year. It ensures you will have enough experience dealing with a wide variety of fatalities. Everything from homicides to automobile crashes is covered, making it a somewhat all-encompassing program. You'll also get the opportunity to gain knowledge about DNA analysis and ballistics.
Faculty members have anatomical and clinical pathology certifications and extensive experience in forensic pathology. They are knowledgeable in all aspects of the inquiry into deaths, including the medical assessment and clinical history, the autopsy and necropsy, the histology and toxicology, and the medicolegal death investigation. It is an esteemed curriculum in this industry that adheres to rigorous criteria of performance and achievement.
Saint Louis University
Faculty members with extensive forensic pathology experience and board certification in Anatomic or Clinical Pathology. They are knowledgeable in all aspects of the inquiry into deaths, including the medical assessment and clinical history, the autopsy and necropsy, the histology and toxicology, and the medicolegal death investigation.
ABP and FRCPath, NAME member organizations, have accredited the program. Graduates who complete the ABP's and FRCPath's standards for education, training, and examinations/certifications can get certification from both organizations.
The other residencies on this list are more specialized, but this one caters to a broader audience. You may still anticipate learning a great deal about forensic pathology, but you can also learn a great deal about pathology in general. You won't know anything new about the deceased, but you will learn a lot about illnesses and how they affect individuals while they are still living, which is a benefit in the eyes of some. In addition to forensic pathology, one may concentrate on many subspecialties. Some of them are
The study of forensic pathology
Microbiology
Coagulation
Neuropathology
The survey of pediatric pathology
Cytogenetics
Birmingham campus of the University of Alabama
This program's ABpath certification makes it among the finest in the nation. You will work in the Jefferson County Coroner's Office during the residency for one year. Over the next year that you will be there, you will likely come across around one thousand dead bodies. When so many individuals pass away at once, you might anticipate a wide range of deaths. 
It will assist if you can bring yourself to face death in its most elemental form. People who murdered themselves, others who were slain, children, and a variety of different things all fall under this category.
The OCME Forensic Biology Department runs the world's most extensive publicly available DNA crime lab. This facility employs more than 160 forensic DNA scientists. The Forensic Biology Laboratory at New York University conducts serology & DNA testing on the physical evidence collected from criminal cases in the City of New York.
You will understand the processes involved in the work of coroners (who are not the same as the ones shown on television) and the procedures followed when corpses are brought into morgues. An excellent education will set you apart from the competition in forensic pathology.
This program is accredited by ABP and FRCPath, NAME member organizations. Graduates who complete the ABP's and FRCPath's standards for education, training, and examinations/certifications can get certification from both organizations. The western nations offer the finest opportunities for studying forensic science. The United States of America, Canada, Australia, and the United Kingdom are some of the top nations in which to get a Master of Science degree in Forensic Science.
The faculty includes anatomical, clinical, and forensic pathologists. They have competence in all aspects of the death investigation, including the medical assessment and clinical history, the autopsy and necropsy, the histology and toxicology, the medicolegal death investigation, and other subspecialties.
Conclusion:
Now we have know about "Best Colleges For Forensic Pathology" It is challenging to obtain work in the field of forensic science because forensic science is such a competitive subject. It might take a lot of work to get work in the field. It might be of great assistance if you equip yourself with a higher education and several certificates.
But it is worthwhile to get a degree in forensics. If a student is interested in a career as a forensic scientist, they may decide that earning a degree in the field is worth the time, money, and effort involved.
FAQs:
How does one go about becoming a forensic pathologist?
A student needs a bachelor's degree and then a medical degree (an M.D. or D.O.) before entering the field. Four to five years of anatomic, clinical, or forensic pathology studies, plus a one-year residency or fellowship, are required.
What GPA do forensic pathologists need?
3.0. Candidates often require a minimum grade point average (GPA) of 3.0 or higher to participate in many programs. Other application prerequisites include test results on the Graduate Record Examination (GRE), a writing sample, and recommendation letters from previous employers or educational institutions.
In forensic science, which jobs have the most significant salaries?
Within the realm of forensic science, the role of the forensic medical examiner is likely to have the most significant salary potential. The education and experience requirements for entering this area are much higher than those of most other positions available. As a consequence, the pay scale is much more prominent compared to that of other organizations.