What is a college routine?
Many individuals make schedules that become a habit because they have practiced those schedules and have stuck them in their minds. When practice becomes a habit, the recipient does it subconsciously. For instance, if Mr. X goes to the cafe to purchase black coffee by 8:00 am every morning, throughout the week, the month, and three months, it becomes a routine and he would always set his alarm to favor his coffee time. Anything Mr. X does in the morning, he would make sure it does not you'll with his time for coffee without even trying. Here we will see about A Typical College Student Routine.
There is no specific routine for all students in colleges and universities to follow, but every student may have individual schedules that cover the same fields in a larger view. These routines entail going to lectures which are very important, personal study time which is also essential for good grades, probably time to hang out with friends, and so on. Some students have their religious activities as part of their routine, others include parties and social clubs.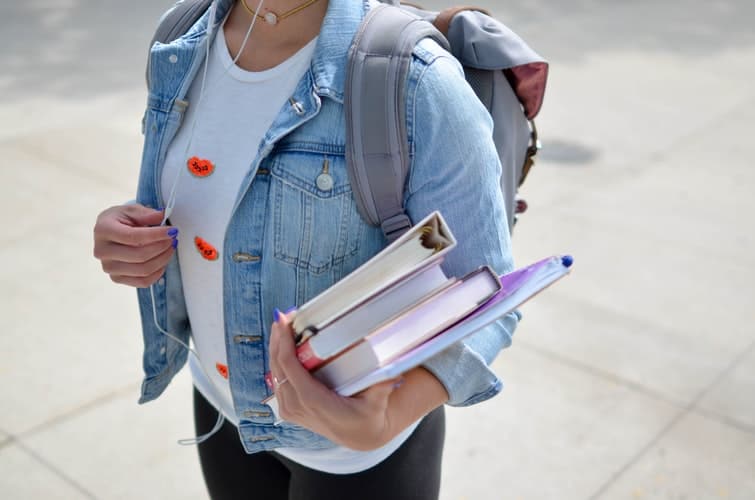 A Typical College Student Routine
A typical college student routine includes all assumed activities that a regular college student would partake in every day, from morning to bedtime.
College Student morning routine
Most students wake up between 5:00 am and 7:00 am if they do not attend parties or get drunk the night before. For instance, a regular university student can wake up by 6:00 am to study, exercise, or participate in any religious, alongside spiritual activity. 
Perks of waking up early 
Students who wake up early have ample time to prepare for the day.
You get to relax or build a sound mind before your lectures
Waking up early rejuvenates your body and mind, especially after a sound sleep, so you have high productivity.
Other activities which students add to their morning routine may include breakfast. Although breakfast might be a cup of coffee or a sandwich, whatever works. By 8:00 am or 9:00 am most students are on their way to the lecture hall during weekdays.
During the day
Most students in universities or colleges across the United States go for early lectures on Monday morning (between 8:00 am to 10:00 am). Some days they have one lecture, other days they have two lectures and extracurricular activities, depending on their schedules. For instance, Miss E has a psychology lecture by 9:00 am every Monday and on Thursday, she has English Studies, behavioral neuroscience, and physical practice. So, according to her schedule, she subconsciously keeps a mental note that it is routine to prepare for three classes on Thursdays.
Sometimes, students may run into unscheduled appointments in-between classes, like meetings and impromptu fixtures which take away their free time and disturbs their routines. They also go out to restaurants or eateries to get lunch before going for the next activity. As tight as a student's schedule can be, there is always room for adjustment.
Other academic activities
If students are done with their lectures before 3:00 pm, they can spend some time studying in the library and have discussions with their study groups. Many college students end up doing their assignments in the night after they must have been done with their social hangouts. Every student has a preferred study time, especially if they have a vast curriculum for the semester. Some prefer studying late at night, some prefer reading after lectures, while others prefer studying early in the morning. 
Extracurricular Activities
Every college student participates in extracurricular activities, from college sports to college clubs like theater clubs and various volunteering organizations. College authorities put these groups in place to help with the social development of the students when they find themselves in various positions after college. These extracurricular activities take place after lectures, giving students time to finish their academic work first. 
College Student Night Routine
There is no typical night routine for college students, as different students have various ways they spend their nights. Some of them study for a few hours before going to bed, a good number of students do their assignments late, while others go to parties or hang out with friends at night. Sleep is important for a college student, as it helps your body heal from the stress of the day. Most students do not spend enough time sleeping at night, they are on their gadgets till the early hours of the morning.
Conclusion
As a college student, you deal with stress and other activities that could easily wear you out almost every day. But you can make sure that you stay healthy and sound by building a decent routine and making certain adjustments when necessary. Try not to toil with your sleep, attend classes, alongside recreational meetings, and engage in regular physical exercises. Maintaining a daily routine to make sure to participate in all these activities can prove to be a good idea.