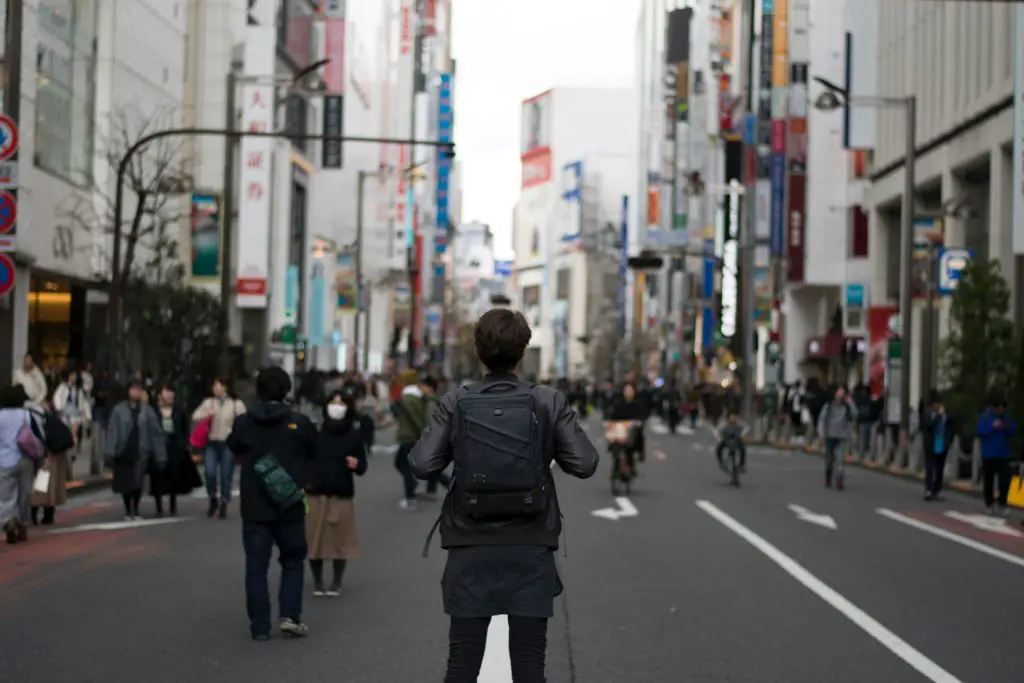 When people think about luggage, they think about the color black. Vera Bradley is a brand created in a time when people had no choice but to use black luggage and black backpacks only. Its purpose was to give life to the users while carrying a bag that featured bright and harmonic colors. Today, Vera Bradley is known for its authentic patterns, which suit every occasion. Nevertheless, a question has wandered in customers' minds for a while: Where are Vera Bradley bags made? 
Vera Bradley bags are currently manufactured in China. The last manufacturing company of the brand in the U.S. closed years ago. Keep reading to find out why Vera Bradley factories closed in the U.S. Also, find out how to spot a real Vera Bradley bag from a fake one.
Vera Bradley 
Vera Bradley is a company that aims to make the world a little brighter by providing it with colors and creativity. The American luggage and bag company was founded by friends Barbara Bradley Baekgaard and Patricia R. Miller, in 1982. 
Vera Bradley originally started the business with lines of luxury cotton bags and handbags, but nowadays, it also sells accessories, stationery, and apparel. All of the products feature floral or geometric prints; they are also distinguishable for their diamond quilting pattern. Currently, seasonal designs are released each year. 
The company directs profits to help communities and uplift other local companies. Vera Bradley is especially praised for its efforts to fight breast cancer. 
Vera Bradley Bags
Since Vera Bradley is better-known for selling bags, there are several types of bags available to shop. The basic categories are handbags, backpacks, and luggage bags, each of which divides into multiple types. For example, the handbags category comprises crossbody bags, tote and lunch bags, mini purses, baby and laptop bags, as well as shoulder and belt bags. 
Speaking of a crossbody Vera Bradley handbag, the average price is between $70 and $90 USD. Smaller bags (for cellphones or water bottles) may cost around $30 to $50 USD. On the other side, luggage offered by Vera Bradley, costs approximately $300 USD or less. 
The brand is famous for its copyrighted patterns, featured on almost every bag. Current patterns belong to the summer 2022 collection, and some of them are Sunlit Garden, Bloom Bloom, and Kinda Katherine. Find more incredible patterns at verabradley.com/collections!
Finally, materials used to create Vera Bradley bags are commonly cotton, recycled cotton, microfiber, and reactive fabric. 
Where Are Vera Bradley Bags Made?
Vera Bradley bags are mainly made in China. The reason why the company chooses to produce in this country is that valuable suppliers for the brand reside in China. Also, those suppliers are the only alternative for a significant percentage of Vera Bradley's product categories. 
Likewise, the company has started moving its production to other countries where labor is cheaper. All of this contributes to lowing the costs while Vera Bradley keeps up with demand.  
Past U.S. Manufacturing 
In 2015, Vera Bradley closed its only manufacturing factory in the country. Before that, the company even boasted a few times that its products were made in the United States. 
The now-closed factory was based in New Haven. The decision to shut down the manufacturing there was due to finding new suppliers overseas. At some point, only 5% of the Vera Bradley products were manufactured in New Haven, so there was no point in keeping the factory afloat.
Revenue below the expectations accompanied the decision to close the New Haven factory. By doing so, Vera Bradley was able to save itself approximately $12 million a year. 
Spotting A Fake Vera Bradley Bag
Although Vera Bradley is not as expensive as other luxury brands that manufacture handbags, it is still a target for counterfeit businesses. Because of this, it is important to know about the traits that are part of an original Vera Bradley bag.
On every Vera Bradley bag's zipper is a tag with the signature of the brand on it. 
Vera Bradley's famous argyle stitching must be in form of DIAMONDS, not tilted squares. 
Besides the signature on the zipper, there is another Vera Bradley signature on the bag. Most of the time, this signature is located on the decorative stripes that go over the bag's pattern. 
Every bag has one INSIDE PATTERN and one OUTSIDE PATTERN. Just to be clear, these patterns are not the same.
In addition to this information to help you spot a fake Vera Bradley bag, do not forget to visit the website and check for the specific pattern of your bag. If it is not on it, there is a chance that your product is not original. Notice that even past patterns can be found on the website of the company. 
To check out the current and retired patterns of Vera Bradley, just:
Visit verabradley.com.
Then, click on the patterns section of the upper menu.
Select either "Current patterns" or "Retired Patterns Archive".
How To Take Care Of A Vera Bradley Bag
Vera Bradley Company cares for its customers enjoying the best time with their products, so each of them comes with a small description of product care. Everyone can consult this information on the brand's website and by visiting a select product.
Likewise, every bag has a care label that can guide you when cleaning or washing the product. However, here are some general tips to take care of a Vera Bradley bag easier:
If the bag has cardboard on the base, do not wash it on a washing machine. Doing so will make the bag become soggy. 
Use a pre-treater upon stains before washing the bag.
When using the machine, choose the gentle cycle (remember that Vera Bradley bags are mostly made of soft cotton which might get damaged if not treated properly).
Always choose to air-dry the bag.
Before drying the bag, shake it and re-shape it. 
Additionally, try to not hang the bag since doing so can alternate the shape of the bag. 
Conclusion 
Vera Bradley bags are perfect for bringing light and happiness to your routine. They are well-made products sold for affordable prices. They also feature extraordinary and unique designs. Taking care of a Vera Bradley bag requires attention to the material it is made of. Finally, by following the above instructions, you may be able to use your Vera Bradley for years!
Frequently Asked Questions
Does Vera Bradley employ leather to make bags?
There are limited editions Vera Bradley designs that include leather or that are made with leather. 
Does Vera Bradley sell pouches or bags to carry makeup?
Yes. Most of the pouches sold by the brand come in trio packs, featuring three different sizes of pouches.