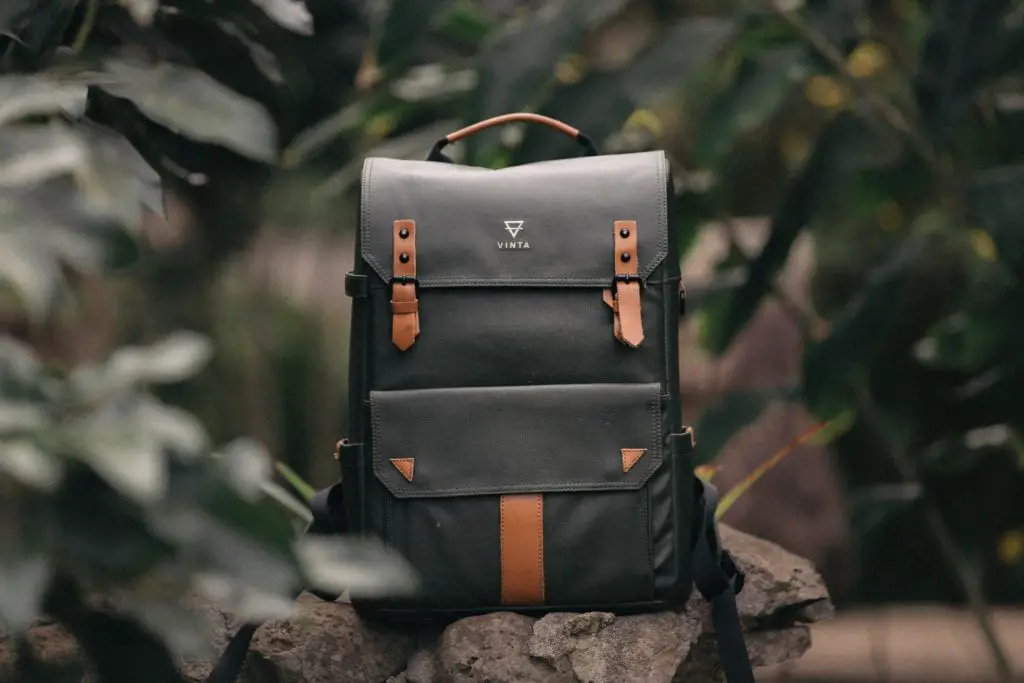 To know where are fjallraven bags are made..read on this article….
Fjällräven has established its name as one of the most popular brands amongst young adults in particular. This Swedish brand focuses mainly on clothes and different kinds of luggage items but their bags are the most popular. Their product "Kånken" is their most famous line of bags to date. 
Fjällräven bags are primarily manufactured in China and South Korea. They have multiple manufacturing companies globally, plenty in Vietnam as well, but most of their products are made in these two countries. Fjällräven bags pride themselves on their durability and high-end fabrics. They have an open-source policy that will guarantee you that you're getting only the best when you purchase a bag from Fjällräven. There are no hidden materials and you'll be offered all the necessary information about how your bag is made if you have your doubts.
They have a wide range of outdoor clothing items as well. Their website will offer precise information about their goals, aspirations, cruelty-free practices, and everything that you need to know about the brand. This Swedish brand was launched in 1960 and since then it has only grown tremendously all around the world. They found their worldwide success with the breakthrough of their 'Kånken' range of backpacks. They are one of the most recognizable and reputed backpacks used amongst children and young adults today. 
Customers will be ensured that only the top-quality materials go into the processing of these bags. While some hesitate because they believe since it's made primarily in China, the product wouldn't be worth the price tag. This isn't mainly an issue since many famous and high durability products are also manufactured in China despite the infamous 'Made in China= not long-lasting or not worth the price tag' dilemma. 
The Rise of Fjällräven from Sweden to All Around the World
Since Fjällräven started in 1960 in a small town in Sweden, it grew steadily into a stable enterprise. They launched their first American store in 2012 in New York, in the bustling streets of SoHo. It wasn't until 2015 that their popularity began gaining traction, and the hype around their Kånken range of backpacks began rising in popularity. 
Fjällräven Kånken bags weren't strikingly eye-catching or anything of those sorts. They have a simple design that has stayed steady for years now. Many believe that this simplicity and durability are what made it stand out in the first place, and it wasn't long before the logo became prominent amongst backpacks around the country. Almost everybody was looking to get their hands on a Kånken backpack before a new school term could begin. 
Ever since its launch in 2012 in the USA, it has become popular globally. This Swedish company which mostly focused on luggage items and outdoor clothing had become one of the hottest names in the industry within a couple of years. Their minimalistic style, Vinylon F fabric, attractive bright block colors, and distinct logo have attracted millions of customers ever since they first launched in North America. 
As of 2022, although the hype over Fjällräven Kånken bags died down significantly, they're still very noticeable. In major cities and plenty of high schools, you'll see many individuals proudly adorning their Fjällräven backpacks. 
Different Types of Fjällräven Bags
Fjällräven has plenty of bags designed for various types of users. Whether you want to use them as a school backpack, or a traveling bag, for different outdoor activities, there's something for everyone here. 
At Fjällräven you can find:
Shoulder Bags
Travel Bags
Mountaineering Backpacks
Hunting Backpacks
Laptop Bags
Hip Packs
Daypacks
Trekking Backpacks
Other than a huge range of bags, you'll find plenty of bag accessories which include rain covers, gear holders, chest straps, shoulder pads, laptop cases, and more. Since their products are manufactured with a focus on longevity rather than style and striking appearance, a Fjällräven bag is guaranteed to last you for a long time. 
In addition to their impressive durability, Fjällräven bags are sustainable and their materials are often organic and environment friendly. Fjällräven believes in renewing, recycling, and focusing on its timeless design. This is one of the key reasons why their product designs have almost been the same since the late 1970s. 
Are Fjällräven Bags Worth It?
 Fjällräven bags are focused on durability and longevity. They're meant to last for years and they're designed with a view of keeping their product timeless. Its bright colors, simple design, wide range of bags, and many more properties have made it one of the most popular brands in the world when it comes to outdoor bags and clothes. 
If you're looking for a bag that can last for a long time, Fjällräven can be an excellent choice for you. Although it falls on the pricey end, it can last for years. If your focus is on utilizing a more stylish-looking bag and durability isn't one of your concerns, many other brands might be better for you. Since Fjällräven's design is classic and hasn't been changed in a long time, it might be boring to people who want their bags to stand out rather than focus on their fabric quality and durability. 
Conclusion
Fjällräven produces most of its bags in China and South Korea, but their quality remains stellar and up-to-mark. Their bags are water-resistant and made to last for years, often passed from generation to generation. 
Frequently Asked Questions:
Why Are Fjällräven Bags So Expensive?
 Since Fjällräven bags are made from some of the best materials you can find and guarantees durability along with sustainability, many justify its price tag. The effort put into crafting a product that can adhere to so many properties usually come with a high price tag. Fjällräven bags can last for years and years, so it's normal for their prices to fall into the high-end. 
How Is Fjällräven Pronounced?
 Being a Swedish brand with a Swedish name, many foreigners might find it hard to pronounce the name of this brand while shopping for it in offline stores. 'Fjällräven' stands for 'Arctic Fox'. It's pronounced as 'F-Y-ah-ll-R-ah-ven'. If you're unsure about it still, there are plenty of videos available online that can teach you the proper pronunciation.