Students can go to their school nurse to get a simple check-up in case they are feeling under the weather. In case students are sick, they are also more likely to miss school, and then their academic performance will be impacted. Therefore, having a school nurse is an important and indispensable part of the academic curriculum, so students' health is always a priority. School nurses also focus on providing community health care service, care coordination, and quality improvement when they work in any educational setting. Let's start with What Does A School Nurse Need.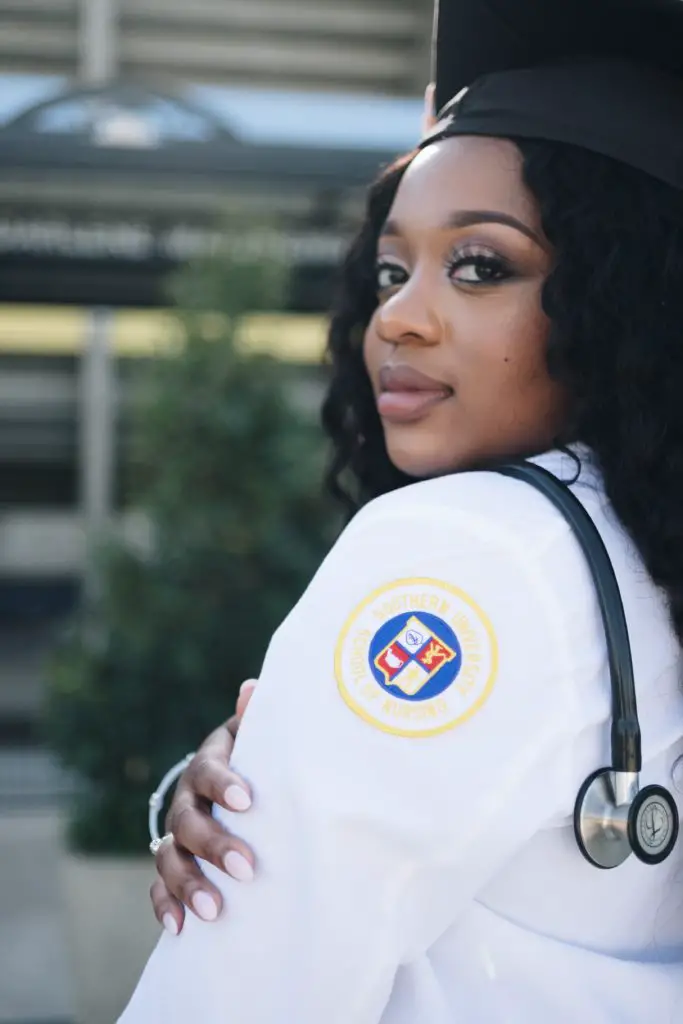 School nurses provide an invaluable service to students across their academic careers. To become a school nurse, one needs to earn a bachelor's degree, become an RN, and meet your state's requirements to become a school nurse. 
School Nursing Is Different From Other Nursing Practices
A nurse, in a traditional hospital or clinic setting, will be facing a lot of pressure. They will be at the forefront when dealing with any crisis along with the doctors as well. A school nurse's job description and responsibilities will be very different from being a nurse in a hospital. Being a school nurse means that they have to be a leader and an organizer for public fundraisers while managing community health as well.
School nurses also collaborated with school psychologists and counselors to provide holistic and wholesome care to the students as well. Keeping in mind the social and economic factors a student might face while being in school, the school nurse has to mitigate these factors while also maintaining a good quality of healthcare for them.
For the students to reach their fullest potential, the school nurse provides an important service that helps students bloom both emotionally and physically so that they can focus on their studies.
Becoming A School Nurse – Earning A Bachelor's Degree
To be a registered nurse, one needs to earn a Bachelor's degree in nursing. According to the recommendations made by The National Association of School Nurses, a student looking into the field of nursing needs to at least attend a good four-year college that will offer them a Bachelor of Science in nursing. Higher degrees such as a Master of Science in nursing will also do. But these degrees have to be accredited by the National Board for Certification of School Nurses. 
Becoming A School Nurse – Becoming A Registered Nurse (Rn)
After a student has graduated college with a degree in Bachelor of Science in nursing or a Master of Science in nursing, they will need to become a registered nurse. To be an RN, a student has to apply to their state's board of nurses. If the board approves your application, you will then need to take an exam which is the National Council Licensure Examination. This is a proctored exam, held under the banner of the National Council of State Boards of Nursing. To become a nurse, they will need to pass this exam. 
Becoming A School Nurse – Meeting The State's Requirements For Becoming A School Nurse
The final step you need to take to become a school nurse is to look at the guidelines that a nurse needs to meet before they can become a school nurse. To understand the requirements you need to fulfill as a school nurse, you will need to contact your local/state representative of the National Association of School Nurses. After meeting these guidelines, you will need to take the School Nurse Certification Exam.
Here are some general guidelines you will need to meet in a majority of states to become a school nurse:
1,000 hours of clinical experience
3 years of full-time academic experience 
Certification by the National Board for Certification of School Nurses. 
Responsibilities Of A School Nurse
It goes without saying, that a school nurse will need to perform the duties of a "normal" nurse working in a hospital or clinic. They will need to carry out tests, assessments, screenings, and referrals. They also have the power to treat minor injuries and also prescribe medicines to alleviate the symptoms of some minor illnesses like the cold or the flu. Apart from providing basic medical healthcare facilities, school nurses also need to be pillars of the community and carry out the following duties and educate students on these topics: 
Importance of good mental hygiene 
Alcohol and substance abuse disorders 
Risky and risk-inducing behaviors 
Preventative care 
STDs, reproductive health, and how to practice safe sex 
Importance of a healthy lifestyle 
Care Coordination Done By School Nurses
Care coordination is an important part of being a school nurse. What this means is that the school nurse will need to spread awareness of some chronic diseases that need a lifestyle change or to advocate for the rights of students who require special medical attention. Some examples of care coordination are as follows:
Ensuring that a student who needs to take medicine every day at a particular time takes it. 
Spreading awareness regarding the effects of an allergy attack and how students can avoid some food owing to their allergies 
Provision of extra educational tools because they have autism or dyslexia 
Spreading awareness among the staff regarding the symptoms or the increased risk of a student having an asthma attack or a seizure 
Conclusion
It is essential that for a student to do well in school, their mental and physical health needs to be in tip-top condition. In the United States of America, many students cannot afford to go to the ER or to the hospital for minor cuts, burns, or the flu. They usually self-medicate or follow home remedies, since health care is privatized in the United States of America. The role of a school nurse cannot be underestimated. They are cornerstones of the community and they offer great healthcare service to students that will ensure a good quality of their education. 
Frequently Asked Questions 
How much does a school nurse make? 
The median salary for a school nurse is $64,630, which is projected to grow over the next ten years. 
2. Do school nurses get the weekends and the summers off? 
Yes, school nurses get the weekends and the summers off.