Yale University, one of the most prestigious Ivy League colleges, was established as a private institution before the American Revolution. The term "Ivy League" is synonymous with brilliance and accomplishment in most prospective students' minds. Images of eminent academics strolling around revered grounds with cap and gown billowing in the breeze come to mind. Let us read about "Yale University Transfer Acceptance Rate"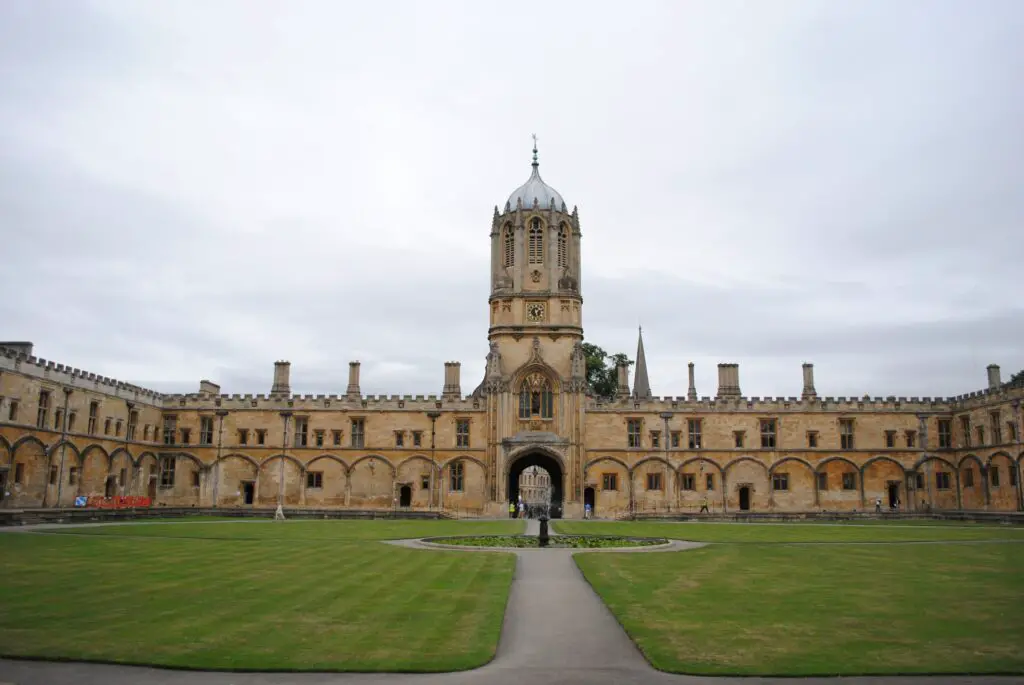 Yale University Transfer Acceptance Rate
About 1.7% of those who sought to transfer to Yale in 2021 were ultimately admitted. The transfer acceptance rate dropped from 2.2% the year before. Those aren't encouraging stats for someone considering moving to Yale from anywhere else. In the grand scheme of things, though, they don't vary all that much from the school's admission rate for first-year students. Among the elite universities in the United States, Yale has one of the lowest admission rates at 6.9%. The only more selective Ivies are Harvard, Princeton, and Columbia.
Acceptance of Transfer Students at Yale University
Yale and other colleges limit the number of transfer students they admit for many different reasons. However, applicants from community institutions tend to do better at Yale. Fourteen of Yale's 34 incoming transfers this year came directly from two-year institutions.
Understandably, someone who attends a prestigious school might consider transferring to Yale in light of all the discoveries made there. The procedure for moving out of a school is not the same as for new students. There are a lot of unique prerequisites, and the chance of getting admitted is slim. Applicants need to be equipped with the proper knowledge to get admitted to one of the prestigious colleges in the Ivy League.
Typical Grade Point Average and Entrance Requirements for Yale Applicants
There is no minimum GPA requirement to transfer to Yale University. Students' SAT/ACT scores are optional for the 2022 application cycle. While Yale does not publish a minimum GPA for admission, aspirants might use the average GPA of admitted transfer students as a benchmark for their academic performance.
Reports indicate that the average GPA of transfer students admitted to Yale is 3.8. Yale states that approved transfer students average 720-780 on the SAT reading and writing sections and 740-800 on the math section. Most students score between a 33 and a 35 on the ACT.
While helpful, these mean scores are only one factor among several that Yale considers when selecting its handful of transfer students. For starters, transferability is a significant factor in Yale's admissions process. The only people who can apply to transfer are those with no more than two years of post-secondary credit but at least one year. However, they may lack a bachelor's degree and have been out of school for more than five years.
Second, in addition to the standard application, Yale also wants a plethora of supplementary information from prospective transfer students. Aspiring transfer students should collect two teacher evaluations and their high diploma and college transcripts. In addition, candidates must provide collegiate and midterm reports from their present school, highlighting the applicant's academic successes to date.
Two teacher evaluations are needed for admission to Yale; at minimum, one must be from a college professor. Recommendations are based on these analyses. They need to vouch for your intelligence and character in the classroom.
Last but not least, students who wish to submit their results must do so by uploading them to the application. Yale does not need SAT or ACT results, although applicants with scores in the middle of the range typically seen among admitted students may stand out.
Date Limit for Changing Majors at Yale
The deadline to submit all documentation for a transfer application to Yale is March 1st.
The good news for incoming first-year students is that the deadline has been pushed back, but the bad news is that classes will begin later. One downside is that it's beyond the specific application deadline of January 2nd.
A delayed application deadline means prospective transfers to Yale will have to wait longer before learning about their acceptance.
However, the additional time may be helpful because of the other paperwork needed for transfer applications.
Two months are added to the original deadline, giving students more time to finish preparing for the transfer and improve their scores on standardized examinations.
The extra time may be used to improve grades. Evaluations reveal more about a candidate's potential contributions to Yale's student body than anything else they submit.
A teacher who can articulate your intellectual capacity, individuality, and passions.
When Should You Make Your Transfer Decision to Yale?
By May 10th, incoming transfer students will know whether or not their application to Yale University was accepted. By that evening's 5 o'clock deadline, candidates will be notified of the committee's decision via the admissions site.
Indeed, some people will be dissatisfied with such a delayed decision date, particularly compared to typical admissions deadlines. The decision date for first-year students at Yale is January 2, while early decision candidates hear back by November 1.
The transfer procedure does fit with a later date. It's not only the applicant's workload that increases, but the university considers a wide range of factors. To properly evaluate these resources, the school needs additional time. Transfer applicants should know that Yale is giving their applications careful consideration.
Conclusion:
With more than 15 million books in its collection, the Yale University Library is ranked third-largest among university libraries in the United States. These include the most extensive collection of British literature from the 18th century and other works of literary antiquity. We have learnt about Yale University Transfer Acceptance Rate, Yale has a lot to offer, so it's not surprising that thousands of would-be students apply each year despite the slim chances of acceptance.
FAQ:
What is the challenge of deciding if you should attend yale?
You may remember that the admission rate for incoming students at Yale University is relatively low. Eight out of 10 seekers will be denied admission to Yale, occasionally even fewer. 
What should I do if I want to transfer to Yale?
Yale has high standards for transfer students who want to enroll there. Transferring to Yale requires a lot of preparation and time spent waiting for a decision. If only for those reasons, one could decide against ever applying for any. However, the fact that just 1.7% of applicants are accepted to Yale serves as a reminder that the university actively seeks to enroll bright and talented individuals.
How many students were admitted to Yale in 2021?
Moreover, it doesn't matter when an individual applies to Yale; the institution is always competitive for admission. There were 32,900 first-year applicants to Yale in 2021, but only 2,272 spots were available.
Who are the famous graduates from Yale in our time?
Every year, thousands of students apply to Yale against the odds. Presidents William Howard Taft and George H.W. Bush are among the notable graduates and teachers of Yale University. Many consider the museums and libraries of Yale among the best in the world.