When deciding which college they want to take admission to, students residing in the US have two options in this regard – either they go for private schools or opt for public institutions. Both options are valid if they reside in their state or another one. Therefore, many students leave in a lurch while deciding which one should they choose. Let us read to the end about "In-State Tuition For Out-State Students".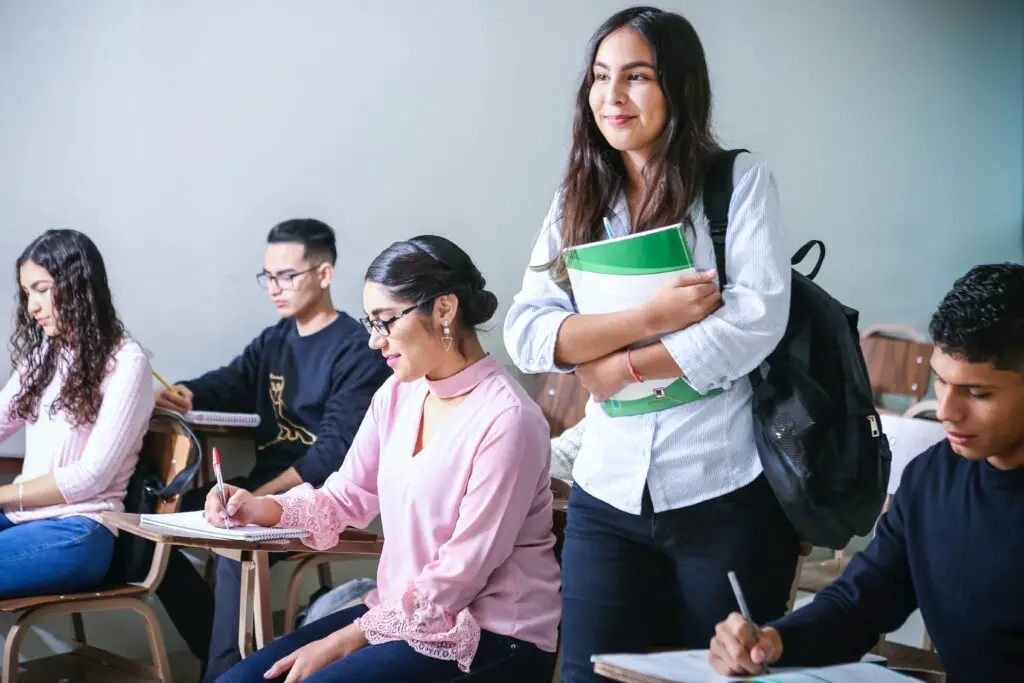 If applicants comprehend the difference between In-State Tuition For Out-State Students and how they can take benefit from some exceptions, only then they can stop themselves from landing in hot water. This way, they can realize whether they should go for in-state tuition or out-of-state tuition. 
Many students prefer to enroll in public universities to control their cost of education. Unfortunately, students have to suffer a hefty amount if they wish to get admission to a public university that doesn't lie on their premises. This problem increases manifold if the state has limited public university options to offer to its students. 
However, there are some ways with the help of which students can choose the public university of their choice without breaking the bank.
But before we plunge into this, let's check out the requirements for in-state tuition.
Basic In-State Tuition Requirements
Here are a few requirements regarding the residency of the students: 
Twelve months:
Generally, students should have residency status. In this regard, they must be living in the state for the minimum period of 1 year before they enroll in any university. 
Proof of residency:
Students should provide the documents such as car registration, voter registration, and a change of their driver's license to prove that they have been residing in the state for the last 12 months. 
Relocation purpose:
Many states won't give you any residency if the mere aim of the student is to gain an education. Therefore, applicants must be financially independent before they get admission to the school. 
Dependency:
If parents say that their child is dependent on them, only then the state considers the student as the resident of the state in which the parents live. 
These are just the basic rules – they can vary from college to college. 
Top 5 Ways to Get In-State Tuition as an Out-of-State Student
As students look for the cheapest ways to get admission to the college of their choice, they try to figure out ways to cut the cost of tuition such as excelling for tuition breaks and applying for different types of scholarships. In addition, some degree-seekers find out options even if their chosen university doesn't locate within their state. Some of the most notable methods are as under: 
1. Become a Resident
If you want to become a resident of the state, you have to change your residency. However, if you wish to take in-state tuition, the situation becomes relatively complex. In case you are resident, you won't meet the requirements if:
• You haven't resided in the state for more than 12 months
• You are not financially independent
• You fail to prove that you want to live in the state 
Therefore, in this regard, if you want to prove that, then you should provide your license, pay state taxes, register to vote, and give your name on a lease. In the case of dependent students, one of the parents should be a resident of that state while paying taxes at the same time as well. These are the general rules that will apply to almost every university.
2. Scholarships that Award In-State Tuition
Many public universities give scholarships to draw the interest of bright non-resident students. These scholarships can be of various types such as 
• Non-resident tuition waivers 
• Merit-based tuition waivers
• Non-resident academic scholarships 
• Non-resident tuition scholarships 
Most out-of-state scholarships are based on merit and given to those who are first-time as well as full-time fresh students. However, some public universities also consider those who are transferred or readmitted. Examples of some top-notch out-of-state scholarships include 
• The Black and Gold Scholarship of the University of Missouri provides a full scholarship to the non-resident student. 
• The Arizona Tuition Awards of the University of Arizona, which grants a tuition fee of a maximum of $35,000 per academic year 
• The DC Tuition Assistance Grant in Washington D.C. offers scholarships to students by compensating the difference between in-state and out-of-state tuition.
If we look at the average, there is a difference of 2.3 times between the two. In this regard, out-of-state students can also apply for tuition exemptions or tuition waivers. As GPA is the major determining factor and a student wishes to avail of tuition waivers, then public universities use this method to entice extra-ordinary students. These institutions are located in Georgia, Florida, and Texas and their governing boards examine the terms and conditions for the waiver. 
Other universities award merit-based scholarships to students. The scholarships appear in a presidential form, reducing the tuition fee to such an extent that it gets lower than the one which is advertised at the in-state level. They are typically offered to those students who are top 5 in their class. 
3. Special Reciprocity Arrangements Between States
Regional Consortium 
Commonly known as the tuition reciprocity program between states, the regional consortium enables qualified students to attend classes in another state. In the US, southern, western, northeastern, and Midwestern states have this agreement. There can be additional acceptance requirements between different states and any state can remove itself from the reciprocity agreement program.
Regional Student Program
It is the regional association of northeastern states and is governed by the New England Board of Higher Education (NEBHE). The group includes states such as Connecticut, New Hampshire, Maine, Massachusetts, Rhode Island, and Vermont. The RSP allows the state to relish out-of-state public universities with a very less tuition fee. The average amount of this agreement stands at a $7,000 tuition break annually. The student who wishes to get register in this program must choose a major that is unavailable in the home state. 
Western Undergraduate Exchange 
The Western Undergraduate Exchange (WUE) is the regional alliance of the western states that are run by the Western Interstate Commission for Higher Education (WICHE). This program includes states such as Alaska, Montana, Nevada, Arizona, California, Colorado, Hawaii, Idaho, North Dakota, Oregon, South Dakota, Utah, New Mexico, Washington, and Wyoming. This allows the students to pay only the total of 150% of their fee, but they should be residents of their home state. 
Academic Common Market
The regional alliance includes southern states which are governed by the Southern Regional Education Board (SREB). The following states are its members: Alabama, Mississippi, Oklahoma, South Carolina, Arkansas, Delaware, Louisiana, Maryland, Georgia, Kentucky, Virginia, Tennessee, and West Virginia. Academic Common Market also includes Florida, Texas, and North Carolina but these states only offer discounts to graduate programs. Like other regions, students need to meet some criteria if the wish to enroll in this program. Some of them include the unavailability of the degree in the home state and the student should also reside in that state. 
4. Regional Exchange Programs
Regional exchange programs are relatively smaller associations that offer tuition breaks for out-of-state students. These organizations encourage regional exchange programs for some, especially those that include students of other states and those that are dependents of university faculty as well as employees.
The Consortium of Universities in the Washington Metropolitan Area
This is a tax-exempt, non-profit organization. It includes 12 public and private universities that belonged to the Capital area. This organization enables students to enroll in courses and gain credits in any of their member states. The tuition rate is dependent on the home institution of the student. 
This group includes the American University, Georgetown University, George Washington University, Howard University, George Mason University, Catholic University, Southeastern University, Trinity College, the University of the District of Columbia, Gallaudet University, Marymount University, and the University of Maryland at College Park.
National Student Exchange
The National Student Exchange (NSE) is yet another group that falls into the category of regional exchange programs. This organization includes 174 universities and colleges from different states of the US including Canada, Guam, the U.S., Puerto Rico, and the U.S. Virgin Islands. NSE has on offer tuition reciprocal exchange opportunities. The agreement takes place between schools, they don't include states or programs. 
For the NSE, each member institution sets its criteria for student eligibility. Generally speaking, a student should have good scores, apart from having full-time attendance in one term and passing one academic year before they get admission to NSE. 
5. Legacy Scholarships
It is a common practice among families that the parents suggest their children have their degrees from their alma mater. While you may not the one who follow the suit, the truth is that many universities provide scholarship based on kinship. 
These scholarships apply to those who have a member that has a direct relation to the graduate of a particular university. However, the students should score a minimum GPA that is set by the institute and these institutes renew their amount of scholarships every year. 
Conclusion
As college fee is continuously accentuating, you need to have proper planning, otherwise, you can land yourself in troubled waters. This guide is giving you a glance at how you can save big bucks and get admission to your desired college. Therefore, never leave your dream of getting enrolled in a good college because if you work hard with consistency and uniformity, you can certainly get tuition breaks and scholarships that can assist you in achieving the university of your dreams. 
Frequently Asked Questions 
Can I qualify for in-state tuition even if my parents move? 
If parents move to some other state, the residency of the student won't change, provided the parents prove that their children as dependent on their taxes. 
What is the better option of choosing from an in-state college or an out-of-state college?
Choosing an in-state school can help you save millions of dollars every year. According to recent research, students who enroll in public schools saved over $17,000 per year when compared to another one.