Jackson state university is a public black historical university in Jackson Mississippi, United States. Its main purpose is to challenge the minds and change the lives of the common black students through various academic studies like biology, health, healthcare administration and management, social work, and other relevant fields. The school was established on 23rd October 1877 with the motto, "Challenging Minds, Changing Lives". In this article we shall see what is the Tuition for Jackson State University?
Jackson State University is one of the top black universities whose aim is still an accomplishment. Currently, the university has four hundred and fifty (450) academic staff and one thousand two hundred and eight (1,208) administrative staff. The campus is an urban type that provides students with a conducive learning aura for modern-day society.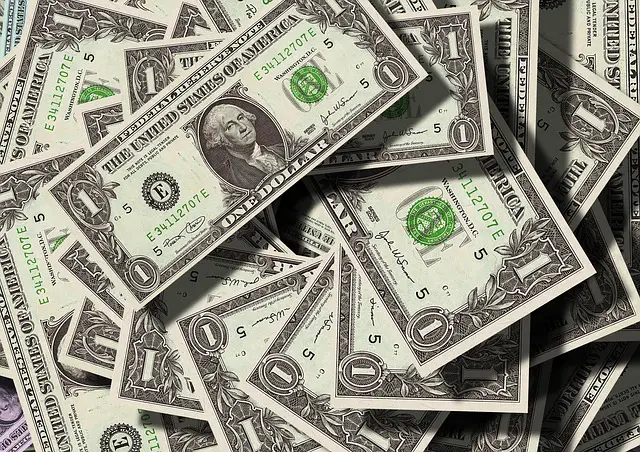 Tuition At Jackson State University
Payment Purpose

Tuition

Room & Board

Books & Support

Extra Budget

Other Fees
In-State Students

$8,270

$9,900

$1,400

$5,472

$175

Out-of-State Students

$8,270

$9,900

$1,400

$5,472

$175
The above column is the tuition for in-state and out-of-state students. However, for international students, the tuition differs for a full undergraduate academic year which consists of Fall and Spring. The purpose and tuition are shown in the diagram below.
Tuition For Undergraduate International Students
Payment Purpose

Tuition

University Fees

Program Fees

Housing-dormitory (Estimate)

Health Insurance

Textbooks

Meal Plan
Cost

$19,440

$1,400

$1,000

$5,500

$1,200

$1,000

$3,520
The same cost is applicable to graduate studies for international students.
Undergraduate Programs at Jackson State University
Jackson State University in its active interest to build the mind of its students in all spheres of life including sports and social services did not pause, but also stretched its interests to fields including;
Accounting
Business
Liberal Arts and Humanities
Biology
Social Work and Youth Services
Psychology
Education
Healthcare Management
Physical Education Teaching and Coaching, etc.
These programs were established to enable students to participate in any field of life after their studies. This has also served as a guideline for continual learning and growth in the society and beyond.
Jackson State University Library and campuses
The university has campuses in five locations and five colleges. It aims to build consistent leaders who can challenge the change that will come with society and technology, therefore without omitting the digital space, the university has a digital library that contains documented collections from the civil rights in Mississippi. Some of the notable collections are;
Farish Street Historic District ''A Neighborhood Discovery'' Oral History Collection (M055)
Gowdy Oral Collection (M022)
Mississippi Big "8" Conference Paper (M074)
Harry H. Jones Papers (M084)
The digital library since its inception has continually saved relevant historical information for its students' research and inquiries. One of the relevant libraries is the Henry Thomas Samson Library, the library has a collection of 600,000 volumes, serves a population of 8,398, and circulates 1,833 items per year.
The five campuses are located in various places
Madison campus
Downtown (100 Capitol Street)
Holmes campus
Universities center (Ridgewood Road)
Mississippi E-center
With 575 faculties and 1,431 staff of which 54% are tenured, they teach an approximate number of 7,000 undergraduate and graduate students. Supported with grants from alumni, government, and private bodies, the university is primarily known for its ability to incorporate edge-cutting research into every area of its curriculum. As a technology-driven school, all students are given an iPad which enables learning.
Jackson State University's Accreditations and Membership
The University is accredited by the Commission of the Southern Association of Colleges and Schools to offer awards in Masters, Doctor of Education, Bachelor's, and Doctor of Philosophy degrees. Some of the accreditations are;
Association to Advance Collegiate Schools of Business
American Psychological Association 
Counseling for Accreditation of Counseling and Related Educational Programs
American Chemical Society
National Association of Schools of Public Affairs and Administration
National Association of Schools of Music
National Association of Schools of Art and Design. Etc.
Membership
American Society for Engineering Education
American Association of Collegiate Registrars and Admission Officers
Council of Graduate Studies
National Association of College Deana, Registrars and Admissions Officers
Campus Compact
Mississippi Association of Collegiate Registrars and Admissions Officers
National Council for Small Business Management Development. Etc.
With the University's high standard of accreditation and membership acquisition, the school has continued to exhume a great name for itself with further clarity to drive its motto "Challenging Minds, Changing Lives" in its day-to-day activities including in sports and other athletic spheres. For instance, in the athletic sphere, the Jackson State Tigers and Lady Rivers represent the University in NCAA in Intercollegiate Athletics.
Academic Deans And Coordinators
Dr. Roosevelt O. Shelton (Dean, College of Education and Human Development)
Dr. Fidelis M. Ikem (Dean of College of Business
Dr. Candis Pizzetta (Dean, College of Liberal Arts)
Dr. Wilbur Walters (Dean, College of Science Engineering and Technology)
Dr. Preselfannie Whitfield McDaniels (Dean, Division of Graduate Studies), etc. To see a complete list of the deans and coordinators
Conclusion
As the best university in Mississippi that was approved in 2015 by the legislature to establish the School of Public Health under one of its colleges, the College of Health Sciences, the university has continually been committed to improving its purpose in health science and the many fields available. The Jackson State University does not segregate student enrollment, rather the university is open to all but its purpose of establishment remains to uplift the black history even in the modern times.
Frequently Asked Questions
What is the GPA to gain admission into Jackson State University?
At least a 940 on SAT or 56 on the ACT. However, intending students are advised to maintain a GPA of at least 2.9
How good is Jackson State University?
Jackson State University is ranked number 11 out of 15 in Mississippi in terms of quality. While in terms of value it is ranked 14 out of 15
Is there a color difference at Jackson State University?
The students are mostly black while a small population is white.