To know what are the admission requirements to join western carolina university …read on this article…
Introduction
Western Carolina University (WCU) is one of the highly esteemed public universities in North Carolina ranked at 21 and is located in Cullowhee. It guarantees not only academic success but also an expansion of both social and personal skills.
For undergraduate programs, an applicant requires a high school diploma or its equivalent. They should satisfy the Minimum Course Requirements to join carolina university and have a minimum of a 3.8 high school unweighted GPA score. Applicants for graduate programs must have a bachelor's degree from an approved regional institution or college. International applicants must have their transcripts evaluated by a Foreign Transcript Evaluator who has been approved by the university. All online applications for graduate school should be done and submitted to the Graduate School Online application at the WCU website with a non-refundable application fee of $65 payment.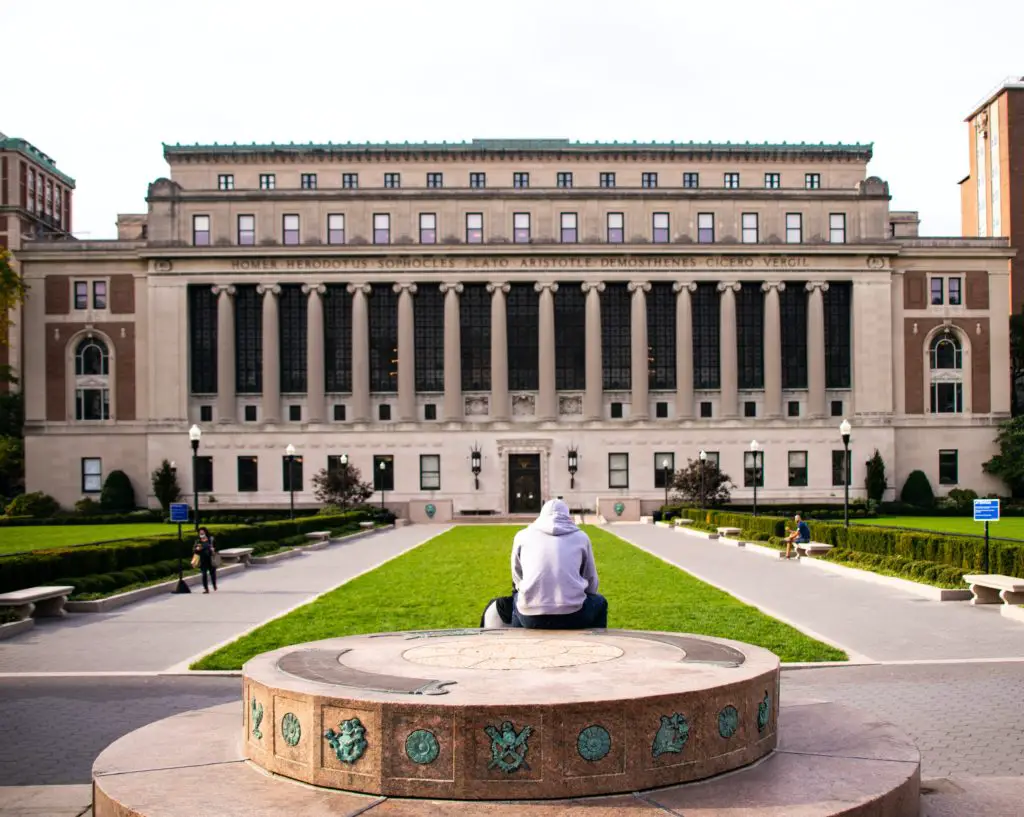 Undergraduate Admissions Requirements.
More than 115 undergraduate programs are offered at WCU making one spoilt for choice. First-year applicants must possess a high school diploma or an equivalent and are able to satisfy the minimum course requirements as outlined by the UNC Board of Governors. SAT 1 or ACT scores are also required as class grades of relevant subjects and transcripts if one has not graduated high school yet. Background checks can also be requested. Students who have previously done college coursework will have to provide their college transcripts. Official exam scores such as AP, IB, CLEP, and DANTES are required to grant credit. Other requirements include a formal campus visit, personal essays or bio-sheets, reference letters, updated progress reports, and other courses in progress depending on the program. 
Transfer students need to meet all the requirements for first-year students with additional requirements such as; they should be 21 years or older, having 24 hours of college credit, or having an associate's of arts, science, or bachelor's degree. Readmission should be applied for by returning students. Every student should have access to a computer.
Graduate School Admissions Requirements.
WCU offers more than 40 degree and certificate programs at the Graduate school. These programs range from Master's level to doctoral programs to specialist degrees. For these programs some of the areas of interest that are reviewed for admission are: 
• Academic records.
At the very least, a bachelor's degree from a reputable university is required. Some specific programs might require specific degrees or coursework. Unofficial transcripts must also be uploaded throughout the application process. International students will be required to have their transcripts reviewed by Foreign Transcript evaluators and submit a document-level transcript evaluation verifying a baccalaureate-level degree to the University.
• Test scores 
 Standardized test scores are required such as GRE, MAT, and GMAT depending on the program. Foreign students from countries in which English is not a primary language will require language proficiency tests such as TOEFL or IELTS with a paper-based minimum score of 550, computer-based score of 213, and an internet-based score of 79.
• Other achievements
These include any supplemental materials that the specific program requires.
Technological proficiency is also considered to ensure the student meets the computer requirements set by the University. All interested applicants must apply through the Graduate School online application and pay $65 fees which are non-refundable and will act as the application fee.
Distance and Online Education Admission Requirements
Admission to an online program at WCU is a two-stage process. First, the applicant should be accepted to the University then they should be accepted by the program they wish to undertake. Online programs that are offered include both graduate, undergraduate, and certificate programs. Their website lists all of the programs that are currently offered. Each program has its own requirements for admission outlined by the university. 
It should be noted that undergraduate degree programs cannot be done entirely online. Some of the coursework needs to have been completed and the applicant shall be admitted to degree completion programs instead. All students who are distant learners are considered to be transfer students and the amount of transfer credit needed for acceptance to a degree completion program will vary from one program to another. Liberal studies classes are a requirements to join carolina university for all undergraduate online programs and for students who do not have all the required credits, online courses are offered at WCU enabling them to complete any missing credits.
Non-degree Admissions Requirements
Non Degree students fall into the following categories:
1. High school dual enrolment
An applicant would require parental consent, high school consent, and recommendation, official high school transcripts, and official SAT 1 or ACT scores and must be academically strong.
2. Teacher certification
Applicants who want to pursue a teacher certification program on the online or distance platform are required to apply through the undergraduate distance application. Those desiring to be campus-based should apply through the undergraduate non-degree seeking student application. Graduate-level courses will require the applicant to contact the Graduate school 
3. Transient
Transient students from other colleges who plan to undertake their studies online will apply through the undergraduate distance application. Campus-based applicants are required to use the returning and non-degree application and for graduate courses contact the Graduate school.
4. Special non-degree.
These include applicants who want to study courses for professional, academic, or personal advancements either to fulfill certain requirements, licensing, or other purposes. To join WCU, they must have a high school diploma or an equivalent and meet all basic requirements. The steps for applying are comparable to that of a temporary student.
Conclusion
Admissions requirements differ with the type of program that one desires to undertake. The most important criterion is a desire to succeed, which WCU shares with all of its students. 
Frequently Asked Questions
Does WCU Offer Scholarships?
Yes. Both merit-based and need-based scholarships for students across all programs are available at WCU. Work-study, grants, and loans are some of the other financial help options.
What are The Most Preferred Programs at WCU?
The most popular majors at WCU making them the most pursued are Health professions, Psychology, Education, Visual and performing arts, Business, Management, and Marketing.