NYU means New York University. It started its journey in 1831, and since then, it has expanded its campuses and education services worldwide. It is also known as a private research university, and to help students and efficiently run the programs, it has more than 11,000 academic and administrative staff members working. NYU has more than 15 campuses, some of which have localities outside of the United States and others in other countries, where over 51,000 students study in various programs. NYU has ten affiliated schools where different departments of NYU are running. You can pursue more than 270-degree programs at NYU. These are a combination of 9,700 courses. Let us know about 'Waitlist at NYU'.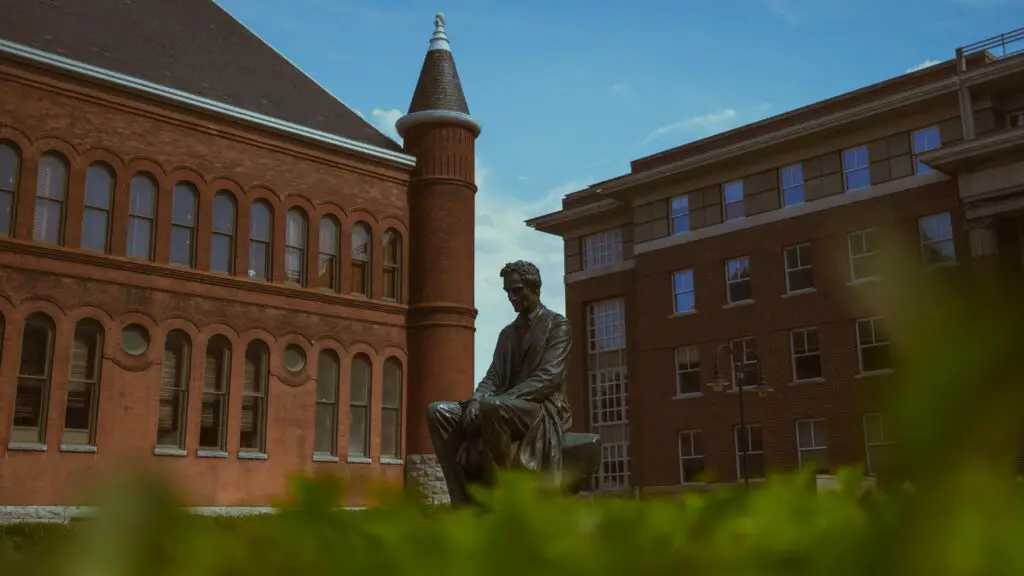 Waitlist at NYU:
The NYU waitlist system is designed to assist students who want to study at NYU but are unable to enroll due to a variety of factors. Students can add themselves to the waitlist using Albert, and when seats become available, the student in the first position on the waitlist will be automatically enrolled in courses at NYU. The students should be aware of this: being on the waitlist does not mean that they will be enrolled in the classes, and sometimes, if seats are not available in any academic session, NYU does not consider the waitlist for enrollment.
Students should carefully read the adjustments for NYU's waitlist policy before adding their names to the list. If you interchange your waitlist courses frequently, the university may reject or drop your waitlist request. NYU's waitlist does not work on a "first come, first served" basis; instead, it follows proper eligibility criteria to enroll students from the waitlist, and if they do not fulfill eligibility requirements, their chances of being enrolled in a class from the waitlist decrease with time.
The Waitlist at NYU Means:
When students are directly admitted into class based on available seats for that specific class but later leave that class for various reasons such as admission to another university, changing their minds, wanting to do another course at another university, and more, NYU keeps some students on the waitlist and gives them priority enrollment in the class.NYU sends an email to the students it puts on its waitlist, and if the students respond to their emails, then whenever seats become available for that particular class, they will have a chance of enrollment.
Why is NYU putting students on the waitlist?
NYU places students on the waitlist because the number of students applying for admission each year is increasing, and it gives students with average test scores, GPAs, and other eligibility factors a chance to study at a top and prestigious university.
Sometimes students have talent and good academic scores. But they cannot qualify for eligibility tests for admission to NYU for various reasons, and they added themselves to the NYU waitlist to get a second chance for acceptance or to maintain the possibility that NYU has a waitlist policy.
NYU could not give admission to all students who filled out its application form, and it gives priority to students with good academic records and high test scores; they get accepted according to the number of available seats at NYU.
Student Feedback on the NYU Waitlist:
According to resources, NYU put 21% of applications on the waitlist, and the chances of acceptance from the waitlist are only 5.43%. It does not send notifications to students about when it will consider the waitlist of students, and whether waitlist students will get admission or not, so students think that it is a waste of time to wait for clearance of the waitlist from NYU because it is an entirely uncertain process. 
The NYU waitlist has a low acceptance rate, and the university only considers students who responded to their emails about the waitlist. Students think that if they are rejected at a suitable time, they can apply for admission at other institutions. It does not specify any particular ranking or numbering for waitlist students, which creates more confusion among the waitlist students. However, being on the NYU waitlist does not mean that your admission is rejected or your acceptance chance is zero.
Some Crucial Facts Regarding the NYU Waitlist:
You cannot speed up or increase your chances of acceptance from the NYU waitlist, but if you achieve something new during the waitlist period, you can notify them. However, you can only submit your details and documents once. You cannot later update or upload documents to expedite your waitlist admission process.
Students can complete the waitlist form along with their application form, and students who are enrolled from the waitlist are not eligible for deferred enrollment. The students who will get admission from the waitlist will not receive any concession in financial aid or fees, and they must pay according to the financial aid policies of NYU.
The waitlist procedure and acceptance vary from academic session to academic session, and in the previous academic session, it did not accept any admission from the waitlist. Whereas, before last year, more than a hundred students got an allowance for enrollment from the waitlist of NYU.
You cannot send a request form if you are on the NYU waitlist. After some time, you can apply for other university admission forms, or if you want to study at NYU, you should wait for the next academic session. Because being on the waitlist does not guarantee admission to NYU, and if the time runs out, you will have to take a year off from your academics.
Conclusion:
NYU is one of the leading private research universities, and it gets a huge number of admissions applications every year from students all around the world. But NYU cannot give admission to all the students, and its admission process is based on test scores, academic performance, and GPA scores. NYU considers a few more eligibility factors in allowing admission to students. It puts some applicants on a waitlist. Because if any of the admitted students change their mind, or get accepted to any other institute, they must leave the class at NYU. Then a seat becomes vacant in that class, and the students who have enrolled on the waitlist will automatically get a chance of being admitted to that class. NYU sends you an email regarding waitlist confirmation. If you respond only to that email, your waitlist status will be confirmed by NYU.
Frequently Asked Questions:
What GPA score is suitable to get into NYU?
Your chances of admission to NYU are better if your GPA is higher than 3.07.
What is the average acceptance rate at NYU?
NYU's average acceptance rate is only 21%, It varies by academic session, and the number of applications received each year.
Which subjects are best at New York University?
Accounting and finance, mathematics, law and legal studies, visual arts and performing arts, business management, marketing, liberal arts and sciences, social sciences, and other subjects are popular among students. These are among the best-ranked courses at NYU by various magazines and websites.