When we talk about students, there are many types of them that we face in our daily life. Some are extraordinary, some are average and some are below average. After completing high school studies, a big part of students tries to enroll themselves in a good college or university. Let us see some Colleges that accept 2.5 GPA in Florida.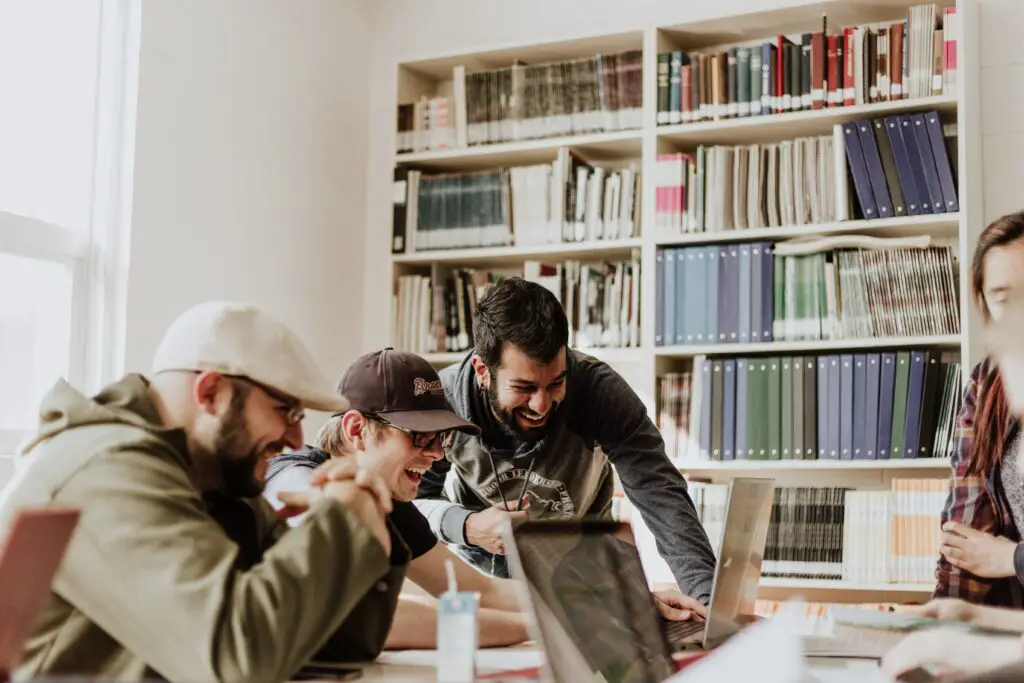 But one thing that counts the most is your GPA. The GPA of normal average students lies between 2.5 to 3.0. And if you want to study in Florida at this low GPA, some colleges can give you a chance. 
Colleges that accept 2.5 GPA in Florida
Some of the best colleges that accept a 2.5 GPA in Florida are Broward College, University of West Florida, Chipola College, Pensacola State College, and Daytona State College. These are the top 5 colleges in Florida that can accept you if you fulfill your requirements with a low GPA of 2.5. When you try to select a college we suggest you choose between one of them, your priority. You can get admission in the majors you like in these colleges in Florida even if you have a 2.5 GPA. 
To help you make a better decision for yourself, let's have a full conversation about the acceptance rates, GPAs, and other benefits of these universities in Florida.
List Of Best Colleges that accept 2.5 GPA in Florida 
If you don't have a GPA of 3.0 or higher, you don't need to be anxious. With a GPA as low as 2.5, there are still opportunities for you to study in the United States. Therefore, what you are about to read later may surprise you if you want to study in Florida. 
Florida has a lot of higher education institutions. Most of them accept higher GPA students but still there are many colleges, as we discussed earlier, that are accepting 2.5 GPA students. 
Broward College 
Broward College is one of the best colleges in Florida that accept a 2.5 GPA. It's a public college present in Davie, part of the college system of Florida, and provides affordable education to its students. It provides students with multiple 2 years and 4-year programs even for those who have a low GPA of 2.5.
Furthermore, if you have a 2.5 GPA then you should have to complete some requirements for admissions. The acceptance rate of this college is a bit competitive which is almost 100%. The college's famous majors are humanities, accounting, business, and liberal arts. 
Also, a benefit for you is that Broward College doesn't demand SAT/ACT. If you are given these, it will be a bonus for you because they are considered but not necessary for admission. The graduates of this college get a good paying job in companies. So it will be a good option for you. 
University of West Florida
You should keep the University of Florida on your list if your GPA is 2.5. It is because this university accepts students with 2.5 GPAs. But you have to get good marks on the ACT or SAT exam. Also, if you still fail to meet the requirements of the university, you can be admitted on a conditional basis. 
The acceptance rate of this university is just 58%, which is much lower than other colleges and universities. So you can easily make it to this University. Also, the graduation rate of this university is 46% which is also good. 
Some of the common programs this university gives to its students are liberal arts, psychology, health sciences, mass communication, and even registered nursing. If you will have an average SAT score then a 2.5 GPA is enough for you to get admission there. 
Chipola college
Chipola college is also a public college located in Marianna, Florida. Though it is a public college it is small and provides its students with 4-year programs. It also supports on-campus housing for the ease of students but has a population of just 1,943 students. 
Any high school graduate or GED holder is eligible to enroll at Chipola College due to its open admissions policy. Also, it is an affordable college and provides you with a good job after your studies. The acceptance rate of Chipola college is 100% as it is a small college and you have to pass the ACT with a 19, PERT with 106, or SAT with a 26 score. Also, you have to provide a transcript of your high school. 
Health professions, liberal arts, law enforcement, humanities, education, personal and culinary services, and firefighting are some of its popular majors. So if you fulfill all the requirements and conditions of this college, you can get admission here. 
Pensacola State college
Pensacola State College is also on the list because it gives a chance to students with a 2.5 GPA. As the name shows, it is located in Pensacola, Florida. It is a mid-size college that provides many 4 year programs for students. It has a population of about 9,226 students but it does not provide any on-campus housing. 
Like some other colleges, Pensacola State college has an acceptance rate of 100%, so it is somehow difficult for you to get admission here. Also, you have to pass the ACT score between 18 to 23. 
Majors that are popular here are humanities, personal and culinary services, engineering technology, agriculture, education, and much more. So, from a wide range of majors, you can select a major of your choice and study there. 
Daytona State College
Due to its efficient academic schedule, welcoming learning environment, and superior academic services, Daytona State College tops the list of Florida's 28 state colleges. Students can select between 6 bachelor's majors which are business management, applied science, information technology, nursing, engineering technology, and education. 
This college also has a 100% acceptance rate which means all the applicants got admission here. This college also provides financial aid to students. 
The other requirements you have to fulfill are the diplomas of standard high schools. Also, you have to complete some other conditions. So you can surely consider this college for your future studies. 
Other 2.5 GPA Colleges in Florida 
These are the best 5 colleges in Florida on which we provide you with almost every detail. If unfortunately, due to your GPA or any other issue you can't make it to any of these colleges, you can go for some other options in Florida that will accept you with a GPA of 2.5. Look at the list below. 
Florida Gateway College
Miami Dade College
North Florida College
Palm Beach State College 
Polk State College
St. Petersburg College
Conclusion 
With a GPA of 2.5, it can be challenging to study in the United States. It is, nevertheless, accepted as the minimum GPA at Florida's public colleges. Therefore, you would be wise to give it a try if you have a higher school graduation or its equivalent. We have provided you with the best colleges and their complete and comprehensive information so that you can decide on a better future for yourself by deciding on a good college. 
FAQ's 
Could you get admission to a college with a GPA below 2.5?
Yes, many colleges in different states allow you to get admission there with a GPA below 2.5.
Is the SAT necessary for getting admission to any college? 
Some colleges require minimum SAT scores to give you admission but some don't. So it depends on the college that you have to take the SAT or not.