Are you looking for the best University to take forward your dreams? You don't have to worry because here is the right article to guide you through your choice Vanderbilt University Vs Georgia Tech University. One read, and you will know all the pros and cons of each University and which suits your dreams better.
To choose between the better University, a student needs to know their goals and aspirations and their interest areas. While Vanderbilt University, known for its academic excellence, is an amalgamation of Arts, Sciences, and law both at the undergraduate and graduate level, offering undergraduate research, Georgia Tech is a University Vanderbilt strives to engage in cross-disciplinary collaboration driving innovation and optimistic change across societies. At the same time, Georgia Tech is a public research university. Therefore, besides technology courses, it also offers some courses in social sciences. 
It is also understandable to have a dilemma and question 'What do I want to do in the future?' or 'What are my goals and aspirations?' To get an answer to these questions, both Vanderbilt and Georgia Tech are excellent choices as both cover vast areas of courses that offer a bright path to your future. For example, suppose you are into arts or fine arts or love the serene sound of music and want to discover your abilities in these areas. In that case, Vanderbilt is the best choice offering these courses with colorful career opportunities. On the other hand, if you are intrigued by the growing technology around and how it is built and want to explore areas of science and medicine and do a breakthrough and compelling research on them, then Georgia Tech is best for you.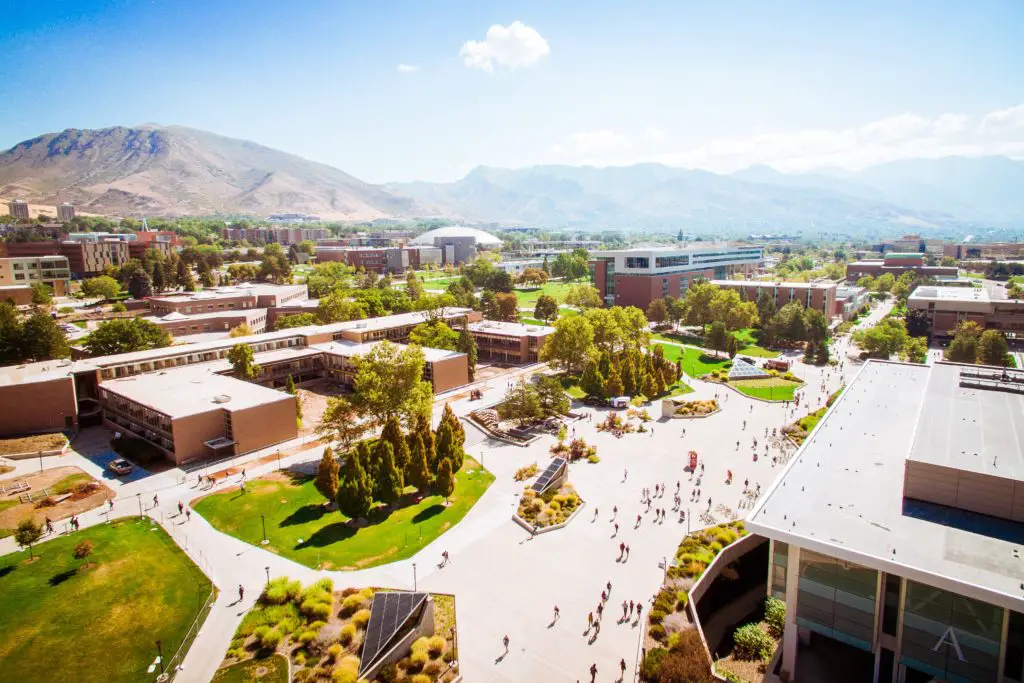 Steps to make the right choice between these two Universities
Step 1 – Make a list of things that interest you academically, vocationally, and practically.
Step 2 – Make progress by learning what either of these universities can offer you to enhance your knowledge and application in the real world.
Step 3 – Narrow down your choices and, based on them, do thorough research on what you can do with the knowledge and skills acquired after studying at either University. Also, contact alumni to hear about their experience.
Step 4 – Finally, take your final step to choose the course and University that satisfies your aspirations best and can make you your best version in every aspect.
What is Vanderbilt University campus life like?
In Nashville, Tennessee, Vanderbilt University has the most vibrant campus with 30 residence halls, 18 dining locations, and more than 35 clubs and varsity teams. The opportunity for a student to be a part of a community, discover their passion, and bring about change is endless, primarily when the University is located in a place where We can explore the entire city of Nashville. Students of the University are also given access to resources and services ensuring personal safety and their physical and mental wellbeing. They are also allowed to build or discover their athletic abilities. The cherry on the cake is the availability of organizations and identity centers that offer a supportive, welcoming, and inclusive environment for students with shared interests.
What is Georgia Tech University campus life like?
On the other hand, Georgia Tech University (Atlanta campus) offers a comfortable yet stimulating environment not only for learning but being at the heart of Atlanta with all amenities close by. It also offers opportunities to be a part of more than a hundred clubs and join some activities that enhance students' knowledge and skills. In addition, students get an opportunity to build life-long, culturally diverse friendships and connections throughout the campus community and engage in some extra-curricular activities to explore their athletic selves or learn different kinds of sports. It further offers an unparalleled quality of an Ivy League education, earning strong rankings nationally for its technology-focused curriculum. 
Employability rate of a Vanderbilt University graduate VS Georgia Tech graduate
Both Vanderbilt and Georgia Tech University lead their students to attractive internship opportunities and get employed when they enter the real world by equipping their students with cutting-edge knowledge and skills that help students build their place in the current competitive world. As a result, Vanderbilt University graduates earn $61,500 – $83,100 per annum. In comparison, Georgia Tech graduates earn within a range of $17,600 – $46,400 per annum. 
Conclusion
In conclusion, it can be said, any future endeavor should not be persuaded by the amount of money one can earn every year, but it should be interest-driven. Even after graduating in a course that will give you the best salaries, there will be a time it will not be enough to make you happy as you will long to do and excel in an area/profession that you love and enjoy. So choose wisely and try to make the best choice, and if it turns out to be something you do not want to pursue, it is not the end of the road because then you will know what you want and choose to pursue contentment. 
FAQ
Are SAT scores necessary for both universities?
For Georgia Tech, SAT scores are compulsory to get admitted, whereas for Vanderbilt, SAT scores are optional and not necessary for admission.
Do both Universities require COVID-19 vaccine Certificates?
Yes. Both Vanderbilt and Georgia Tech University require new and returning students to hold a fully vaccinated certificate.
Do both Universities provide accommodation for international students?
Yes. Both have provisions for residences that help international students with accommodation.
Do both Universities provide scholarships and financial aid to their students?
Yes. Both Universities have a competitive set of scholarships for students who can prove their needs and conditions. Both Universities also provide financial aid like bursaries and student loans to fulfill the financial needs of their students. In addition, both Universities provide excellence awards of full and partial scholarships to deserving students.