Numerous public and private universities are popular and well–known in the state of Oklahoma. Among those is the University of Oklahoma, also referred to as OU for short. OU is ranked the 3rd best college in the state, 2nd best in education, and 1st in both college athletics and student life. OU also has a faculty strength of approximately 3000 with a student-to-faculty ratio of 17:1 allowing students to have easier access to faculties for all their doubts and learnings. All these and many more facts about OU make it the most sought-after education institution in the state and the country. Let us know about that the Overview Of University Of Oklahoma.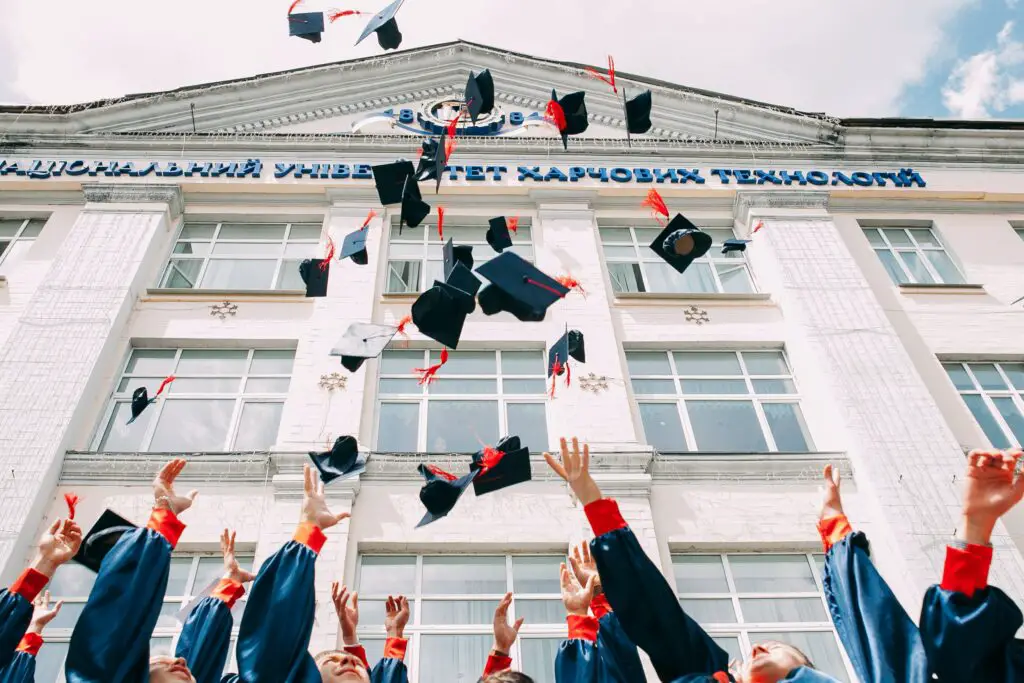 University Of Oklahoma: An Overview
As it stands currently, the acceptance rate at the University of Oklahoma is 83.4%. Acceptance rates represent the percentage of candidates who get enrolled successfully after completing the application process in time. In this instance, one can assume that out of 100, select 83 will be granted admission after fulfilling the admission requirements of the OU. The following are the eligibility requirements for students applying at OU: a GPA score of a maximum of 3.5, an ACT score between 23 and 29, and SAT score of 1100-1300. SAT/ACT are optional requirements. 
Admission requirements at the University of Oklahoma 
Located in Norman, Oklahoma, the University of Oklahoma is a renowned public research university The university offers a variety of graduate as well as undergraduate programs, including specializations in arts, education, business, humanities, health and medical sciences, information technology, architecture, engineering, and law. 
Owing to the university's 83% standard acceptance rate, securing the final spots for admission to the university at times becomes a cut-throat process. 
To be considered for admission to OU, students must submit an application form, transcripts, test scores, and letters of recommendation. The admissions process is holistic, meaning that the admissions committee goes through all the provided documents as part of student application before they come to a decision. 
Factors that are considered at the time of enrolment include academic achievement, extracurricular involvement, essay writing ability, and personal qualities.
The out-of-state and in-state tuition amounts for students are$25,880 and $9,312 respectively. The total cost including books and supplies, cost of room and board, transportation, and personal expenses goes up to approx. $28,593 for in-state students and $44, 397 for out-of-state students. 
But after discounting financial aid and scholarship funds, the net price will be $21,495 for in-state and $39,904 for out-of-state students. 
Academics at OU
The University of Oklahoma has a wide range of academic departments, so students can find the right program for them. The university offers more than 210 undergraduate and nearly 260 post-graduate as well as doctorate-level majors for students to choose from. 
OU has a rich tradition of academics and extracurricular activities. The school offers a variety of clubs and organizations for students to get involved in, as well as along with many prestigious academic programs. 
OU has been ranked by U.S. News & World Report as one of the top 100 universities in the country for more than 20 years. The school is especially known for its business, engineering, and medical programs. In addition, OU offers a wide range of student services, including career counseling, tutoring, and mental health services. 
Currently, OU is ranked 127th best university out of 443 universities in the country by US News and ranked 50th top public university in America by Niche.com.  
Campus life at OU 
Campus and student life at the University of Oklahoma is an interesting and unique experience. The campus is located in Norman, Oklahoma which is about 20 minutes away from downtown Oklahoma City. The campus has a rich history dating back to 1890 when it was first founded as Territorial Normal School. 
OU has a total enrollment of over 29,000 students, making it the third largest university by enrollment in the state of Oklahoma. The campus spans over 3,336 acres and contains more than 150 buildings built with precision and beauty that is unmatched anywhere else in the state.
The Oklahoma memorial union houses over 500 student organizations ranging from the PanHellenic community which has over 3,000 members, to the atleta cedar club comprising of only 10 members. Whatever the interests students have, there is a club for them. 
If there isn't a club or organization which best represents the interests of some students then they can make their own with the help of 10 friends that will go on to serve as members and one faculty advisor. 
The University is also home to a diverse student body, with thousands of students representing all of 50 states and over 100 diverse nations. Campus life at OU is vibrant and active, with plenty of opportunities for students to get involved in extracurricular activities. 
Sports and athletics culture at OU
The sports and athletics culture at the University of Oklahoma is amongst the most vibrant of all universities in Oklahoma and is a big part of the OU culture. Over the years, OU has produced some of the best athletes in the country. 
Some of the absolute best athletes and sporting minds that have come out of YOU include Bart Conner, Blake griffin, Jake Hager, buddy Hield, Danny Hodge, Baker Mayfield, Dave and Mark Shultz, and Terry Stotts just to name a very few.  
There are 19 varsity men and women sporting teams comprising promising student-athletes that represent the collective banner of Oklahoma Sooners. The University of Oklahoma is a Division I school in the Big 12 Conference and has one of the most successful collegiate programs in the country, with more than 100 national championships across all sports. 
The widely popular and talked about sporting teams in all of YOU are the Oklahoma Sooners Men's basketball and football team. 
Under head coach Bob Stoops, the Sooners football team became one of the most successful programs in college football. In recent years, OU has also been able to make a name for itself in men's basketball with the help of Coach Lon Kruger who led the team to two consecutive Final Fours.
Across all sports from football to women's gymnastics, OU always has something to offer to its fans of competitive sports. The campus is abuzz with excitement each time one of its teams competes, and students show their spirit through spirited chants and enthusiastic support.
Sports provide opportunities for students to connect and cheer for their favorite team together. So if you're looking for a school with a passionate sports culture, look no further than the University of Oklahoma. 
Conclusion
The University of Oklahoma is an excellent choice for students who want a quality education at an affordable price. With its beautiful campus environment, OU invites students to test their skills, and perform at their best all the while getting involved with the university's vibrant campus culture and interesting lifestyle. Despite the admission process to OU being competitive, those who are accepted and welcomed by the OU will receive a high-quality education from some of the best and brightest faculties in the country. OU encourages Students to utilize each and all resources available to them so that they can become better students, or athletes and go on to serve their country in any role and profession that they desire.