There are tons of online certifications out on the internet today. Almost every organization has some form of online course crafted for its niche and market. Individuals are not left out too. Every day, someone is shooting a new video tied to a course about something that they want the world to know. The Important question for the world today is how effective are these courses, and what are the essential ones for specific career development. In comes Google and their many different course options. One of which is the Google IT Supports Professional Certificate.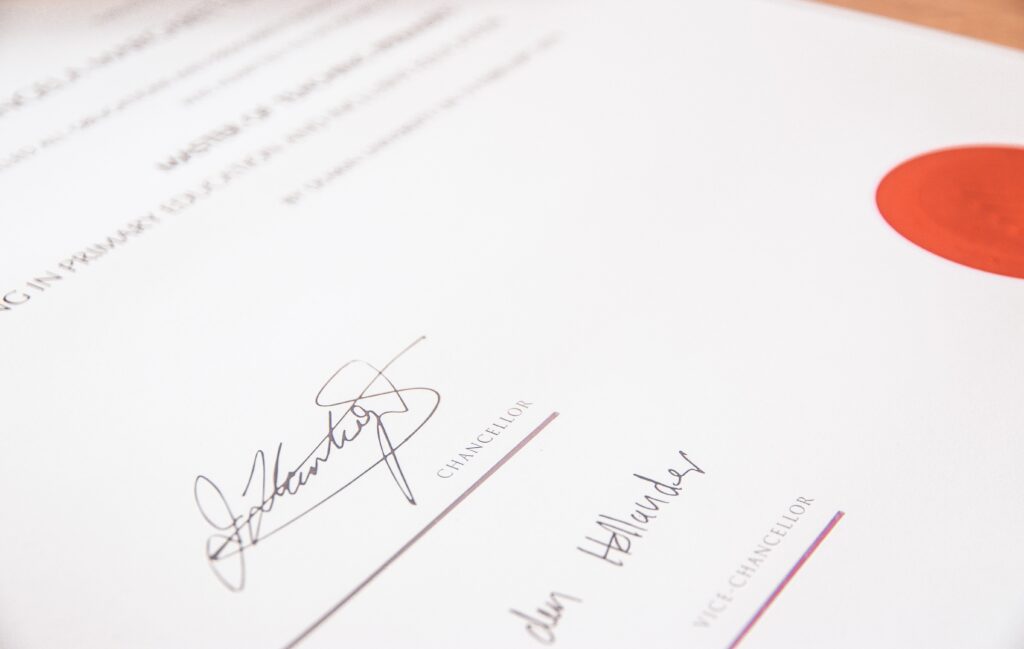 In this article, we focus on this course offered by Google and explore the many benefits offered by this certificate. Keep reading.
Google IT Support Professional Certificate
The Google IT support professional certificate is a six months course broken into five (5) modules that take students on the fundamentals of the IT Support role. Topics range from; a basic introduction to the IT world, to a more complex look at systems infrastructure and administration. This course combines hands-on projects with videos and peer-driven exercises to deliver the knowledge required to grow in the IT support industry.
What is the Fuss About the Course?
A brief overview of the course shows the contents structured within five modules, each covering a specific area of the program using videos, discussion forums and quizzes to deliver lecture content. Let's take a deeper dive into the structure of the course materials.
Module 1: Technical Support Fundamentals
This serves as the introduction to this course. It enables students to get familiar with the materials, terms and a general overview of what to expect in the materials within the program. A brief history and intro to computers, their hardware components, software, the internet, and customer support representation.
This first part of the course runs for a total of 21 hours and spans over six weeks. The lecture materials are delivered together with 22 quizzes and 98 videos. This first bit of the course instructs students on things like learning to handle software and the installation of operating systems. Also, component assembly of parts of a computer system is briefly discussed in this module of this course.
Module 2: The Bits and Bytes of Computer Networking
Computer networking is the focus of this module. Delivered using 96 videos, 34 quizzes and over 22 texts for reading, this module takes a deeper dive compared to the earlier module. Students here are shown different network services and their roles in the computer system in general. Other areas highlighted in this module include an introduction to cloud computing, the internet protocol communication methods and the layers of a computer model.
Modern networking technologies are also fully discussed here. This module gives students a further introduction to the overall objective of the course.
Module 3: Operating Systems and You:   Becoming a Power User
The things that make up a computer's operating system are talked about in this course module. As an IT support professional, a bulk part of the work done is in tweaking and configuring different computer operating systems, enabling them to perform in the way they should. Therefore, the third module makes it easier for young professionals to gain insights into how to configure these operating systems.
Specific tasks such as; setting up multiple users, accessing a system remotely, troubleshooting and other critical IT solutions are taught here. Things such as GUIs and command prompts are taught to students in this course.
Module three spans over six weeks and contents are delivered throughout this time duration using 112 videos, and 26 quizzes that run for a cumulative 35 hours.
Module 4: Systems Administration and IT infrastructure Services
This is a very important module. In module 4, the emphasis shifts from focusing on just a single computer system to a network of thousands. System administration; the process of controlling multiple computer systems through an established network, is illustrated. Tools to aid and enhance productivity are also shared during this module. Another interesting lecture is on systems recovery. In the instance of a loss or disaster, this course covers the basics of how IT support professionals can gain access to devise networks, in the bid to salvage the situation.  
The module is capped at 31hours using a combination of projects, quizzes and 90 video instruction materials. This module also features a final project which students engage in which is peer-rated.
Module 5: IT Security: Defence Against the Digital Dark Arts
As whimsical as its title, this final module represents an important part of the IT support world. Security is the topmost priority of any IT support professional. A major challenge to any computer network is the infiltration of harmful threats and other malware by hackers seeking to damage the network. Therefore, this module is a very necessary one for students to master in this program. 
Areas such as data protection, firewall and other encryption processes, authentication and the layers of security architecture are discussed here. Different layers of security as it relates to the IT world are explained and after this course, students leave having well-founded knowledge of the different ways to protect a computer network and several other components.
The final module runs for a total of 29 hours. Quizzes, videos and text-based reading materials are used in the delivery of this lecture content.
Perks of the Google IT Support Professional Certificate
This certificate comes with a ton of perks attached. Some interesting things about this course are its length, price, its value in the job market and other aspects. Let's take a look at these different aspects.
Cost
The Google IT Support Professional Certificate is hosted on Coursera, a learning platform that provides incredible learning materials across a broad range of industries. The Google certificate being on Coursera costs $49 per month. This means that at the end of the six months allotted for this program, students will have paid a total of $294 for this course material and certification. A good side to this is that asides from being affordable, it is possible to pay less, provided that students can finish the program at an earlier date.
Also, Google provides financial aid to those who qualify for this in different parts of the world. Financial aid subsidizes the cost of funding the entire cost of program.
Value in the Job Market
Everybody knows Google. Hence, an accredited certificate from such a reputable establishment can boost one's CV before recruiters, providing ease for beginners in the IT world to kick-start their careers.
Length of Program
Compared to getting a traditional degree in computer engineering which spans over three to four years, the IT course shortens the entry time. This makes it easier for those without the privilege of formal education from venturing comfortably into this career field.  
Why Is This Certificate Important?
As the world moves towards embracing technology and advancing the way of work, it becomes increasingly important to have and show proof of knowledge in any area. Some important reasons why anyone should bother taking this course are listed below and talked about briefly.
1. In-demand Skills
IT support is one very essential space in the tech world today. As devices shape our world, we need more people to have the skill set to handle these devices; correcting errors and enabling users to have excellent experiences using their various devices.
This professional certificate helps people looking to acquire this in-demand skill. It serves as a foundation for beginners, introducing them to elemental knowledge and enabling them to understand all that is required in the profession they are about to embark on.
2. Job Relevance
The IT support role is a fast paced career path for anyone looking to venture. With an estimated growth projection of 22% in the coming decade and over 400,000 available openings in the United States, the IT support role offers a stable and secure employment opportunity for tech enthusiasts.
IT Support professionals also have a median starting salary of $53,890 based on recent survey findings, making it an excellent paying job for entry-level professionals.
3. Career Credential
One more great advantage of this course is that it provides accreditation to the professionals within this role. The certificate offered by Google is globally recognized and can be useful for unlocking access to the IT world. They offer points in scoring interviews, giving a higher rating amongst employers. This is essential for entry-level professionals looking to kick-start their careers.
In simpler terms, this course offers certificates to participants that will enable them to stand out in their careers and chosen fields. It will give them an edge over their counterparts and make them favourable before recruiters.
Conclusion
The Google IT support professional certificate has received a lot of rave and positive reviews from students across the globe citing its incredible lecture delivery method and well-packed content. Also, several students who completed the program have reported gaining jobs at different reputable companies and organizations like; Walmart, Meta and Astreya. According to Google, their data reads over 70% of students recorded a career improvement after this course.
Therefore, this course is an excellent option for anyone hoping to learn new skills. It is also needed by others aiming to make a career switch into the world of Tech or the  IT support role.
Frequently Asked Questions
1. How long does it take to complete the Google IT support professional certificate?
Answer:
The course, according to Google is estimated to run for six months when participants invest at least 10 hours per week carrying out the activities and interacting with the learning materials. However, it is self-paced and can be done using less time, especially for those having more time on their hands or flexible work schedules. The course can also take longer to complete for those busier and have less flexibility with time.
2. What skills exactly does the Google IT support professional certificate prepare students for?
Answer:
The course offered by Google enables students to develop skills relevant to handling machines, devices and various parts of the computer system. The IT support course impacts students with skills such as cloud computing, troubleshooting, customer relations, debugging, network protocol and handling. All these are relevant in multiple roles and can be of huge advantage in the event of a career switch or progression.