Sororities are also known as Greek letter organizations or just Greek life in North America. Sororities are organizations in different colleges or universities. Sororities are very prominent in universities in the United States, Canada, Europe, and the Philippines. Membership in a sorority is acquired when you are an undergraduate student. Joining and being in these sorority organizations comes at a cost. This article covers some costs of joining and being in a sorority. Let us know about that The Cost Of Joining A Sorority.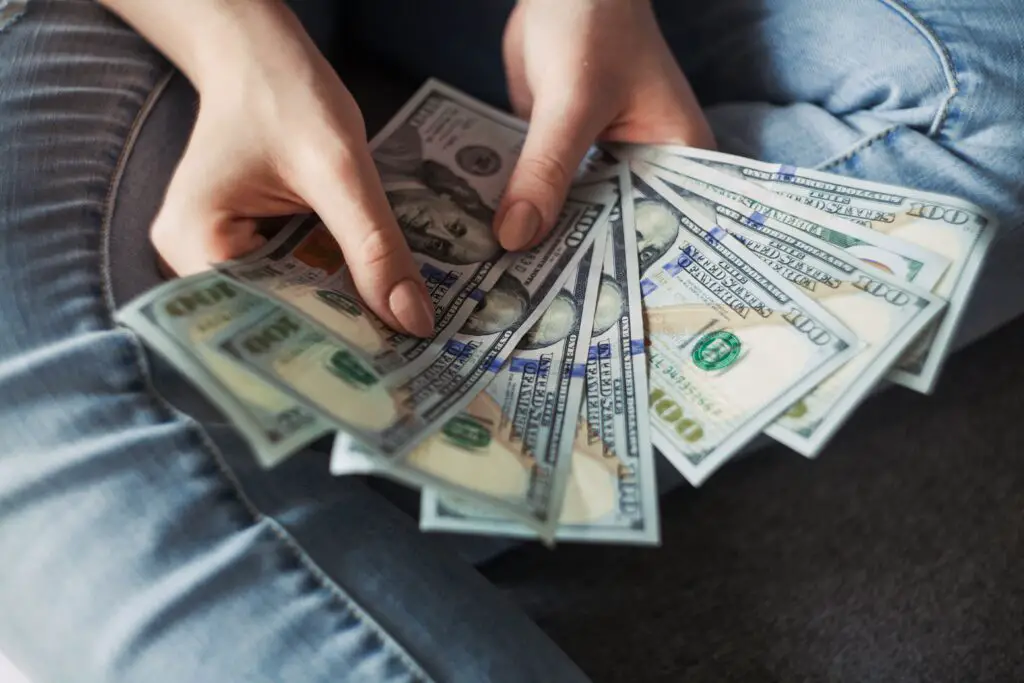 Joining a sorority requires funds because you will have to pay some money when joining. You will also be paying some dues when having the movement membership. These funds fund the running of the sorority events.  The cost of joining a sorority is somewhere between $1000 and $4750 for each semester. The amount covers all the membership dues, housing, application fees, recruitment fees, and any expenses incurred for social events.
What it costs to join a sorority?
Many people will ask if they have to pay to join a sorority. The answer is yes. You should pay to join these sorority organizations because they revolve around the building of sisterhood which happens through a variety of events like social meet-ups, philanthropy events, and shared living spaces called sorority houses. All these events need money and that is why you need to pay money to join them. The organizations use this money to fund activities of the sorority that can be either local, national, or even international.
New members have to pay a fee. The fees paid to a sorority include new member fees, social fees, rush registration, and room and board fees. And yes, joining a sorority comes at a cost and that is why you should be ready to pay some amounts of funds when you are joining a sorority.
Joining a sorority costs thousands of dollars each semester. The exact amount of membership in a sorority is not certain because the cost of joining a sorority varies from school to school and the chapter. The average cost of joining a sorority varies from one thousand dollars to four thousand seven hundred and fifty dollars per semester. This money breaks down across the member dues, application fees, recruitment fees, and housing. These monies help the sorority movement facilitate its activities both locally, nationally, and internationally.
What do these sorority dues pay for?
Each sorority manages its funds based on its budgets, but we have a few common things that are paid for across all the different sororities. An example of a shared expenditure is that all of them should pay a percentage of their funds to the national organization.
Members of a sorority will vote and approve their budgets annually or do each per term or semester. Therefore, everyone in the sorority will understand the activities being funded by their money.
Here are some of the channels where the sorority funds go towards
1.         A percentage of the funds will go to the national organization.
2. Other funds can be used to run the organization's events like social and philanthropy events.
3. Educational programming will also take a percentage of the sorority funds.
4. They also use these funds to pay for insurance for each of its members.
5. For Sororities with a housing plan, a percentage of the movement money will go towards the room and board, but this will be different from chapter to chapter and from university to university.
Different fees associated with sororities
Different costs are associated with joining and maintaining membership in a sorority. There are different costs at sororities which include money you will pay during recruitment, initiation, and during your active membership in the organization. Here are some of the costs you will pay when you join or when you are an active member of a sorority.
1. Registration fees
Just like other clubs and societies in the university new members needed to pay a registration fee amount. The registration fee amount is used to fund your rush experience, these are the first-time events that you will attend when you join a sorority. The registration fees vary somewhere between $50 and $100 for many sororities.
2. New member dues
After you have passed your rush experience and you have received your bid and have been initiated into the sorority, you will have to pay for the new membership dues. These dues will cover your first-time special events where you will get gifts among other goodies. They will also cover your one-time fee at the chapter and national level and all the other initiation special events. New members' dues are amounts between $600 to $900 each semester.
3. Active member dues
These dues are a little bit cheaper than the new member dues. New members will pay the new member dues for a number of their first semesters in the sorority, then they start paying the active members' dues which is a little bit cheaper. Active members will pay dues will be around three hundred to six hundred dollars each semester.
4. In-house and out-of-house dues
A sorority house is a shared room where members of a sorority live. While in college students live in different places, some live at their parent's homes, others live on campus, and others live off campus, members of a sorority can be given a sorority house where they can live during their college life.
Members of a sorority who live in sorority houses will pay in-house dues while those that do not live in a sorority house will pay out-of-house dues. Out-of-house dues are slightly cheaper than in-house dues.
House, dues range between $1200 to $1400 each semester. While out-of-house dues range between $1000 to $1500 for each semester.
5. Inclusive and exclusive dues
Members of a sorority will also have the option to choose between exclusive and inclusive dues. Inclusive dues will pay for all the events and resources of the sorority that a member uses, when you pay these dues, you will be participating in more expensive and quality events. On the other hand, exclusive dues are those that you pay for events in which you only took part.
Inclusive dues tend to be more expensive than exclusive dues. These types of dues vary and their cost depends on the activities and resources offered.
6. Sorority social events expenses
It is not a must to incur these expenses but it is a better option to have them in mind. They include money you will use to buy food, drinks, new outfits, and make your hair and nails. Many girls will attend each sorority chapter activity with a new outfit. Therefore, apart from the membership dues, you have to factor in all the other expenses that you will incur when you attend the sorority chapter events.
7. Alumni dues
When you graduate from the university and feel like you like to join the sorority alumni group, you will be required to be paying another alumni fee. Depending on the sorority, alumni fees will something around $60 and $100 per year.
How you can pay for sororities after joining?
Paying for a sorority can be hard and daunting for some students who do not have extra cash. But there are some ways you can easily follow to pay for joining a sorority. Here are some of the alternatives you can use to pay for sororities.
1. Paying using a payment plan
When you do not have the total amount to pay for a sorority, you can ask for their payment plans. Using a payment plan will help you divide all your costs into instalments allowing you to pay slowly which is an affordable way to make payments.
2. Paying using scholarships and grants
Some sororities will offer scholarships and grants to their members. When you are unable to pay for your dues because of financial problems, you can apply for these scholarships and grants and use them to pay for your sorority membership costs.
3. Paying using student loans
Another option you can use to pay for your sorority fees is the use of student loans.
4. Get a part-time job
When you are in a sorority and do not have money to pay for your dues, you can get a part-time job that will help you get a small salary. You can use part of these salaries to pay for your sorority dues.
What happens when you do not pay your sorority dues?
When you fail to pay for your sorority dues, the unpaid dues will be sent to collections and the consequence will be that you will be removed from the chapter. But before being kicked out there are a few steps that are followed like knowing why you are not paying, giving you time to pay, and then kicking you out if you do not pay completely.
Conclusion
Sororities are social organizations in different colleges or universities. When you join and maintain the membership of a sorority you must pay some fees and other sorority dues. On average members of a sorority will pay around one thousand to four thousand seven hundred and fifty dollars per semester. Some of the sorority dues that you pay when you are a member include registration fees, new and active member dues, in and out-house dues, inclusive and exclusive dues, and alumni dues. Failing to pay these dues will lead to you losing your sorority membership.
Frequently Asked Questions
1. Do you pay sorority dues after you graduate?
When you graduate, you enter the sorority alumni network and it requires you to be paying an alumnus due that ranges between fifty to one hundred dollars per year.
2. Can failure to pay your sorority dues lead to membership termination?
Yes! You risk losing your membership in a sorority when you fail to pay your dues.
3. Why is it expensive to join a sorority?
The organization requires this money to fund and in different events and activities.