UMass Amherst (UMass Amherst, UMass) is a public research University in Amherst, Massachusetts. Among the National Universities, it is placed 68th. The university comes into the moderately selective category, with a 64 percent acceptance rate. Students can pick from over 100 majors, including the BDIC (Bachelor's Degree with Individual Concentration), which allows students to build their own major. In this article we shall see University of Massachusetts Admissions Requirements.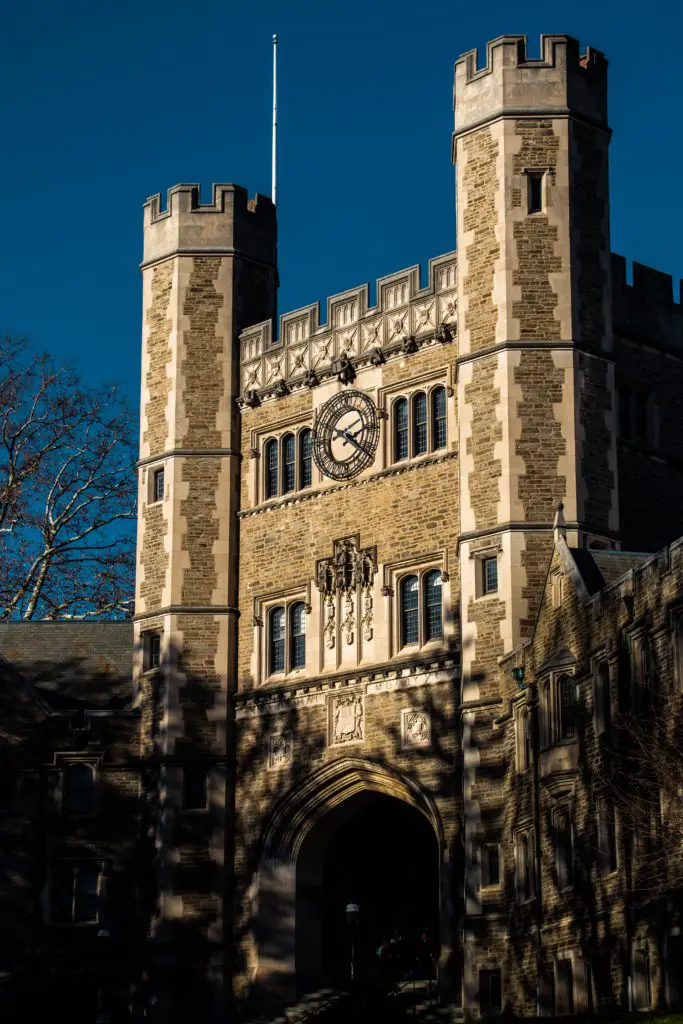 Admission Requirements 
While an admission can have lots of criteria to be satisfied, there are few major requirements to have a strong application.
GPA Requirements – Looking at the average GPA of the students who secured an admission, One should score a GPA as high as 3.9 ( weighted on a scale of 4)  
SAT/ACT Requirements – An average SAT score of 1290 and an average ACT score of 29 of the students who grabbed admission into the university. A higher SAT/ ACT score is required if the GPA is considerably low.
Application Requirements – Essentials such as application form, High school transcript, GPA, Letter of recommendation, SAT/ACT scores, and Essays are required.
High School Unit Requirements – These are the required years of high school in each subject.
Note: The cutoffs specified by the University are the bare minimum to avoid the rejection of the application ( for the application to proceed through the further rounds). But the required scores are usually higher than that of the cutoffs for the students to get in.
GPA Requirements
The minimum required GPA for the application is 3.0. However, there is barely any chance with the mentioned GPA. One needs to have an exceptionally high GPA such as 3.93 which is only possible by having all A grades in challenging courses. 
If maintaining such a high GPA is tough, then one should score well on their SAT/ACTs to have an effective competition.
SAT and ACT Requirements
One must take part in either SAT/ACTs to apply. The student must also perform well in the examination to grab admission.
Many Universities do not specify any cutoffs for the SAT/ACTs but they do have an internal cutoff that is clearly visible from the previous admission process.
SAT Score Statistics
| | | | |
| --- | --- | --- | --- |
| Section | 25th Percentile | 75th Percentile | Mean |
| Maths | 600 | 710 | 655 |
| Reading , Writing | 590 | 680 | 635 |
| Total  | 1210 | 1370 | 1290 |
This clearly tells that any score less than 1210 has almost no chance of getting into the university, and a score of 1370 places you in the above-average section which means that the student has a fairly higher chance of getting admitted.
ACT Score Statistics
| | | | |
| --- | --- | --- | --- |
| | 25th Percentile | 75 the Percentile | Mean |
| Score | 26 | 29 | 32 |
Similarly an ACT score of less than 26 gives you very few chances to get through whereas a score greater than 32 puts you in an effective competition.
SAT/ACT  Score Choice Policy
SAT Score choice policy
The University has the Highest Section Score Choice policy. This implies that the University selects the Highest Score among all the scores they receive. To get into the University, if the SAT score obtained is less than the average SAT score (1290) then giving the test another shot is a better thing to do. 
ACT Score choice Policy
Unlike SAT it is in our hands to send the scores among all the tests we have taken. This implies we can have more chances than SAT to improve our score to get into. So, It is highly recommended to give ACT another shot if the score obtained is less than the Mean score required (29). 
Note:
Both the SAT and ACT have an extra essay writing section. If the students do well in that portion, the application will be stronger.
It is very unlikely that UMass requires an SAT subject test. To be on the safer side, it is better to confirm 6 months before the admission with the University itself so that we can have adequate time to write the test if necessary.
Other Requirements
These are the following materials required for the admission:
The whole Common Application (including the UMass questions)
Transcript from high school (grades 9 -11) All completed college curricula must be documented on official transcripts. recommendation letter
An application fee of $85 is required.
Scores on the SAT and/or ACT
High School Unit Requirements
| Subject | No of years |
| --- | --- |
| English | 4 |
| Mathematics  | 4 |
| Natural Science | 3 |
| Social Science | 2 |
| Foreign Language | 2 |
| Electives | 2 |
Admissions Office Information
Address : 243 Amherst, MA 01003
Phone : (413) 545-0222
Fax : (413) 545-4312
Email : mail@admissions.umass.edu 
Campus Life at UMass
Whether you join us on campus or online, and wherever you are in the world, you'll become a member of a lively, open community where daring, innovative thought is celebrated. 
You'll always find a way to connect with other students and the world, whether it's through virtual connections like FIFA and Madden competitions and online movie evenings, or on-campus activities like club sports and student-led social, academic, and advocacy groups.
Conclusion
The University is moderately selective (64 out of 100), and the student who has an excellent academic record in high school is on the safer side. Maintaining the test scores above the 75th percentile scores ( 1370 for SAT and 32 for ACT) will give the student a greater edge in getting into. 
The admission could be made sure if the test scores are as specified above. The GPA fluctuations can be managed with higher test scores but to be on the safer side one needs a GPA of 3.9. This is to be kept in mind that the admission doesn't solely depend on the test scores but also on the extracurriculars, Course work, Letter of Recommendation, etc. 
It is always suggested to apply to a wide range of schools  to have a college to get into. All the best and wishing you all the success. 
FAQs
How many majors does UMass Amherst have?
It has over 100 major subject areas for both full and part-time students residing in 12 schools and colleges which allows the students to dream bigger and bigger.
What majors are UMass Amherst known for?
The university is famous for Business, Management, Marketing, and Related Support Services; Biological and Biomedical Sciences; Social Sciences; Health Professions and Related Programs; Engineering; Psychology; Communication, Journalism, and Related Programs; 
Name a few universities which are equally hard to get into UMass Amherst.
Universities like United States Military Academy, Syracuse University, Chapman University, University of California (Davis), Drexel University, American University, and Rochester Institute of Technology are a few universities that are as equally hard as UMass Amherst.