Law schools are known as colleges of law. They are an institution of learning with a specialty in legal education. Going to law school is one of the processes involved in becoming a lawyer within a given locality or environment. The American Bar Association has the responsibility of accrediting law schools in the United States of America. In this article we shall see if the University of Maryland have a law school?
     YES, The University of Maryland owns a Law School dubbed the University of Maryland Francis King Carey School of Law.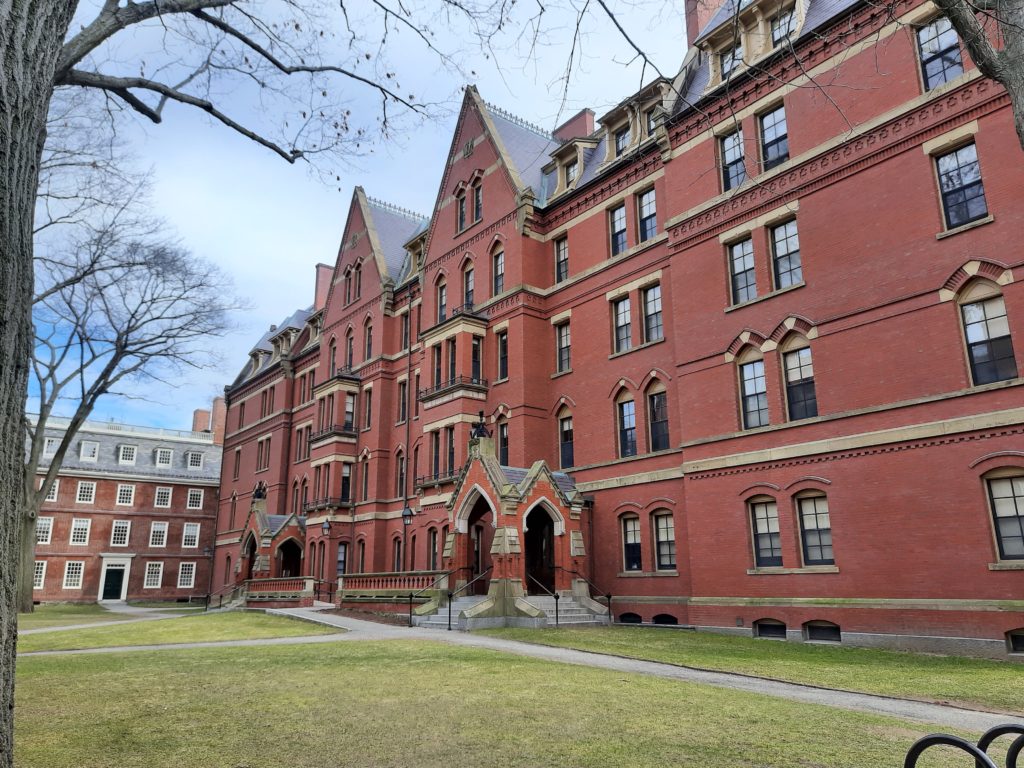 What University is the University Of Maryland?
     The University of Maryland is a public university ascertained in 1807 in Baltimore, Maryland. It is made up of the oldest professional colleges like Law, Nursing, Medicine, Dentistry, and Pharmacy in the United States. 
     The University of Maryland has about 898 and 6,239 undergraduate and postgraduate respectively. There are two main libraries in the school – Thurgood Marshall Law Library and the Health Sciences and Human Services Library (HS/HSL).
Rankings of the University of Maryland 
     The US News and World Report  ranks the University of Maryland, Baltimore as
#162 in national universities
#99 in best colleges for veterans
#6 in best undergraduate teaching
University of Maryland Francis King Carey School of Law
University of Maryland Francis King Carey School of Law was originally known as the University of Maryland School of Law.  This school is the third-oldest law school in the United States.
Rankings Of The University Of Maryland Francis King Carey School of Law
The University of Maryland Francis King Carey Law School is ranked as #6 in the best law schools and #8 part-time law schools respectively (US News and World Report). It was also positioned at 9th for clinical training and 7th in health care law.
A Brief History Of The Law School
The University of Maryland law school was established in 1816 previously as the Maryland Law Institute by David Hoffman through regular instruction in the school began in 1824. 
A significant event took place in the school's history as a black man was denied admission to the school because of his race but in 1935, the Maryland Court of Appeal ruled in favor of the gentleman stating that he must be admitted. Also, in 2011, a donation of $30 million was received from the W.P Carey Foundation – which is the largest gift in the history of the school. 
Notable Alumni
The University of Maryland Law School has produced a lot of highly respected individuals in the society and they have gone ahead to branch into other spheres of life. Some of them include:
Martin O'Malley – 61st governor of Maryland, Democratic presidential nominee for the US in 2016
Albert Ritchie – 49th governor of Maryland
George P. Radcliffe – a United States senator from 1969-to to 1987
Daniel Brewster – US senator from 1963-1969, a US Congressman for the 2nd district of Maryland (1959-1963)
Sally D. Adams – judge, Maryland Court of Appeal from 2008 – to present
Programs In The University Of Maryland Cary Law's School
The school offers JD (Juris Doctor program) as full-time and part-time programs. The full-time program takes 3 years whereas the part-time program takes four years but the two programs make use of the same curricula.
To graduate, all the Juris Doctor Program students must have completed an upper-level writing assignment, completed a course in professional responsibility, satisfied the experiential education requisite, and completed pro bono work for persons in the community who cannot secure legal presentation.
The Maryland law school gives Masters of Law (LLM) degree. 
For international students, the Master of Law (LLM) program provides them with a firm knowledge of the United States legal system. For the United States-educated attorneys, the Masters of Law program provides specialization in about seven different practices. 
The LLM program is completed in one year for a full-time program and 36 months for a part-time program. For the LLM program, a large range of courses are available:
Business law
Environmental law 
Health law 
Intellectual property 
International and Comparative law 
Crisis Management 
Cyber security 
The school also offers Masters of Science (M.S) program in Law.      
How To Apply To The Maryland Francis King Cary School Of Law?
The following are needed:
An application form must be submitted online
The application fee which is paid online – is $70
A standardized test score – can either be gotten from the Law School Admission Test (LSAT) or the Graduate Record Exam (GRE). These test scores are only valid for 5 years.
All graduate and undergraduate transcript
Two letters of recommendation. One's from personal friends and relatives are not considered. It can either be instructors or employees.
 Personal statement – this should contain some knowledge, background, experiences, interests, why a law degree and specifically in the University of Maryland Francis King Carey School of Law. It is a 750-word typed document.
Resume – a resume or CV with details in education, skills, employment, awards, and accomplishments.
Conclusion
To be admitted into the University of Maryland Francis Carey School of Law, you need an LSAT score of 154 and a 3.25 GPA. It is an achievable feat that demands discipline and goal setting.
The school has a classroom size that gives room for student-professor one-on-one interactions. This makes it unique as classes are had in a better atmosphere and with less crowd. 
Frequently Asked Questions
1. Are there scholarship positions at the University of Maryland Law School?
Yes, the school has scholarships and grant programs. During the application review process, all JD applicants are automatically considered for the merit-based scholarships but the scholarships take effect as the JD students continuously meet certain academic requirements.
2. How well is the bar-passage rate?
The University of Maryland Law School has consistently maintained an impeccable record. The first-time takers in the 2019 bar passage exam had an 88% success rate.
3. Do law students have a social life?
Yes, they do. There are lots of campus organizations and community activities
4. What is LSAT?
LSAT stands for Law School Admission Test. It is a standard exam that tests the student's ability to cope with the law school curriculum. This is achieved through reading comprehension and analytical and logical reasoning tests.