To know what are admission and GPA requirements for UC Santa Barbara …read on this article..
Introduction
The University of California(UC) Santa Barbara is a leading public center for teaching and research and the GPA requirements are73%. The campus is situated in Isla Vista, California. This University is home to 23,196 undergraduates and 2,983 graduates per year. It is considered one of the oldest universities in California's ten university systems. The University of California Santa Barbara offers over 200 programs and ten national research centers. The institution is popular for programs like sociology, environmental studies, English language and literature, statistics, political science, communication, and economics.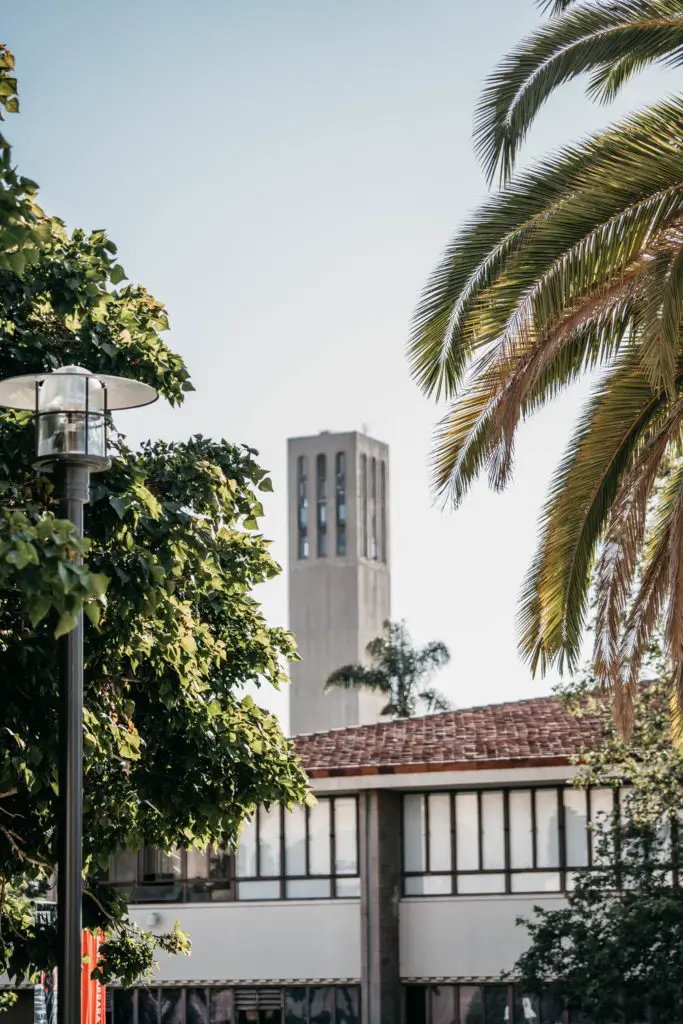 The University of California Santa Barbara's campus is near magnificent natural wonders like the UCSB Lagoon and Santa Cruz Island. The University itself is on the edge of a cliff in front of the Pacific Ocean, so you can expect to find many green spaces and an ecological campus. UCSB is one of the rare universities that possesses its beach; students can take walks and practice sports along the beach. The University is home to one of the most important libraries in the state of California, The Davidson Library. In addition, UC Santa Barbara is the best Hispanic serving university in the United States of America. It is ranked #15 in the top public institution in the US and #16 in the best party schools 
University of California(UC) Santa Barbara GPA requirements
UC Santa Barbara generally offers a four-year undergraduate program. The University's acceptance rate is 37%, which is a bit competitive as compared to other Californian Universities. 
To be considered at UCSB, you need
 1230-1460 SAT and 28-34 ACT. The University also requires students to complete the SAT essay and ACT writing sections. 
As a freshman, you will also need a high school GPA range of 4.04 – 4.28.
You will need to submit all your grades and academic scores. 
You must also keep in mind that you will have more chances to join the University if you are an in-state applicant. In 2020 – 2021, academic year statistics showed that only 9% of new UCSB students are out-of-state.
 For example, in 2019 UCSB accepted 27,719 students over 93,442. This will help you imagine how selective the University of California Santa Barbara is.
California residents need to present a 3.0 GPA, while California non-residents have to present a 3.4 GPA. 
UCSB also requires students to have completed courses in A-G subject areas like English, history, mathematics, and science. 
The University of California Santa Barbara is the type of institution that considers your academic scores before your profile to see if there are opportunities for you or not. The first thing that the UCSB admission committee will consider is your GPA and essays, then come your class rank, recommendations, personal qualities, state residency, religious beliefs, experience, capacities, extracurricular activities, and volunteer work. When you submit your application to the University of California Santa Barbara, you need to wait for 2 to 4 weeks to receive an answer from the admission committee. 
Tips that can help you enroll in UCSB
To enhance your chances of being accepted at The University of California Santa Barbara, you should follow these tips:
UCSB looks at your scores first, so Try to work very hard and achieve a 4.16 GPA to guarantee your place;
UCSB can be impressed by extracurricular work. You can try to enroll in reading clubs, community service associations, academic research, and creative projects; 
Be careful when you answer insight questions; it helps the administration office to determine if you are a good fit for the University;
Write creative essays that show your intellectual capacities and express your personality;
Do not hesitate to mention special circumstances like first-generation applicants, low income, difficult situations, need to work, and refugee or veteran status;
Practice talking and writing about your capacities and achievements until it becomes spontaneous; this will show your engagement to the admissions committee;
Try to contact ancient UCSB students or students who are familiar with the UC system to have more information;
University of California Santa Barbara Tuition Fees
California residents pay 14,442$ per year. Meanwhile, non-state residents pay approximately 44,196$ per year. Compared to other public universities, UCBS is more expensive for both California residents and out-of-state residents. Fees can vary from one program to another, depending on library membership, technological resources, room, books, transportation, and student gym services. As a result, students must consider the living costs 21,986$ for on-campus students and 19,640$ for out-of-campus students. Out-of-state students pay 80% more than California residents do. 
 Furthermore, UCSB University provides financial aid and scholarships for students; 60% of students receive financial aid. To apply for scholarships, students need to complete the FAFSA or CA Dream application and submit it before the 1st of September. Usually, this institution gives scholarships to students whose annual income is below 80.000$. There are also student loans to help them pay for their education.
Conclusion
In conclusion, the University of California Santa Barbara is one of the most prestigious public universities in the United States of America. UCSB is the equivalent of a public Ivy League school; this is why it can be very hard to be accepted. This institution gives a lot of importance to your academic scores. Even if you come from the worst school in the country, you will be accepted if you are in the top 10% of that school. 
FAQs
What is the UCSB graduation rate?
56% of undergraduate students graduate within four years at UCSB. Other students may find financial and academic issues along their academic journey, so 89% graduate within 6years. To graduate rapidly from Santa Barbara University, students need to take their studies seriously, show their passion and manage to have all their classes approved.
Is UCSB's administration helpful to students?
The University of California Santa Barbara offers academic and career advising for students. In addition, the University is home to 500 student clubs, from athletic teams to intellectual clubs. It enables students to express their passion and interests in various fields.