Tufts University is famous for its most popular majors including international relations, computer science, and biology. In addition to the close proximity to exciting activities, Tufts students like the sense of community and pride in their university. Tufts University is located between Medford and Somerville, just miles from Boston's history, culture, and entertainment. Increased college applications are warranted. Information about Tufts' early decision acceptance rate, relevant dates, and needed application documents will be provided as they become available. Let us know about Tufts Early Decision Acceptance Rate and Decision Date.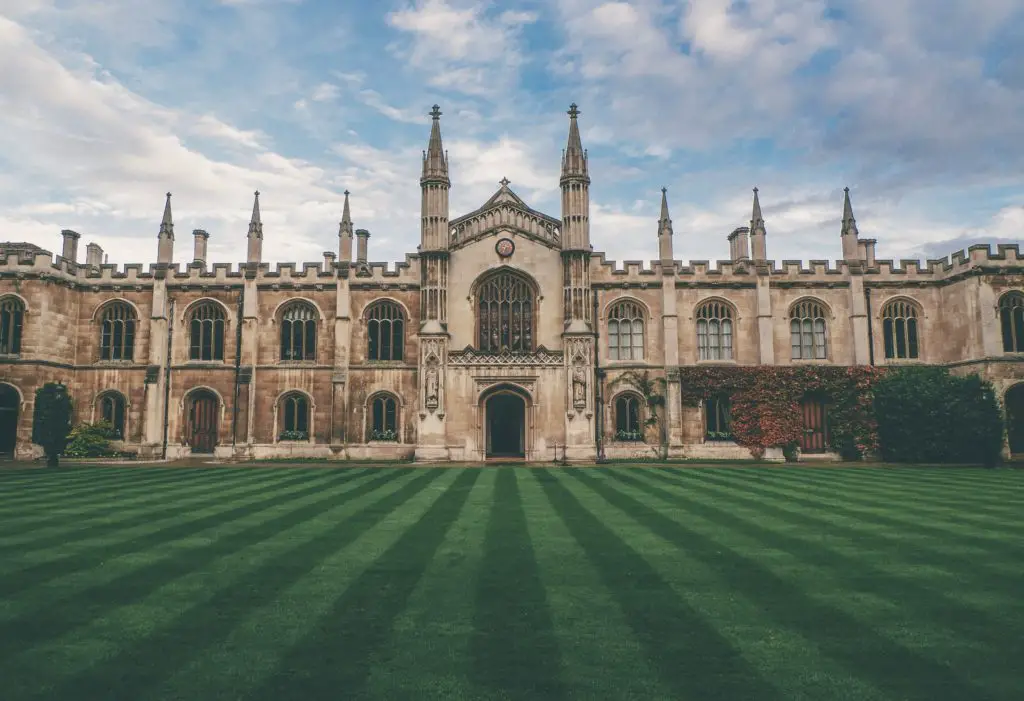 The Early Decision Program accepted 662 students out of 2,560 applicants for the class of 2024, a percentage of 26%. 11.4% of the students in the Class of 2025 were selected. Future candidates may expect a more tough admissions process as the institution handles more applications in the future. The number of diverse candidates for Tufts University has recently increased significantly. Between 2019 and 2021, the number of first-generation college students and students of color who applied to the university increased by 51% and 30%, respectively.
Tufts Acceptance Rate for Early Decision Students
To help students cope with the inconveniences brought on by COVID, Tufts pushed back the deadline for applications from the originally scheduled November 1 to now be on November 17.
If a student is accepted into Tufts University's Early Decision Program, that decision is final. Students are obliged to enroll as soon as they hear whether or not they have been accepted into the program.
Decision deadline for Tufts Early Decision
Tufts' Early Decision Program has two rounds. Early Decision I applicants should expect to hear by the middle of December whether or not they were admitted. Acceptance, deferral, or denial are the three possible outcomes for applicants.
Accepted students can enroll at the institution, while delayed students' applications will be moved into the normal applicant pool.. For the duration of the academic year, students who have been rejected from Tufts will not be able to reapply.
Accepted students who meet the deadline for submitting all of their financial aid paperwork will be notified of the specifics of their financial assistance package seven days after learning of their acceptance.
Deadline for Tufts Early Decision
Early Decision Applications The deadline for I candidates is November 1, the CSS Profile and FAFSA are due on November 22, and federal tax forms are due on December 1.
A student can apply to Tufts' Early Decision Program and obtain an admission decision sooner than if they follow the usual application process.
It may be beneficial for students who have a definite top choice for college to apply early and cement their plans or receive a deferment/denial letter, which would indicate that they should apply elsewhere.
Is There an Early Decision 2 Process at Tufts?
Tufts' Early Decision Program has two rounds. To be considered for Early Decision II, candidates' applications have to be received by the school by January 6, the CSS Profile and FAFSA have to be received by January 17, and federal tax forms have to be submitted by February 1; all three deadlines are separate from one another.
FAFSAs should be filled out only by citizens and permanent residents of the United States, so make sure to gather all of your federal tax documents, including W-2s, company tax returns, and any other schedule forms. Those who applied for it will hear back by the middle of February.
Tufts ED Deferral Rate
There's a chance that delayed students will be accepted to Tufts in a later round, even though the institution hasn't released any information on its deferral rate.
A delayed applicant's application will be moved to the normal decision pool and they will not have to go through the application procedure again. But if they are admitted, their decision is not binding. They won't be compelled to attend Tufts.
Final admission decisions for deferred Early Decision Program applicants will be made available to them on April 1, the same day normal decision candidates are informed.
How Can Students Apply to Tufts University for Early Decision?
Tufts requires all candidates, regardless of whether they choose early decision or normal decision, to submit the same application materials. This includes a signed Early Decision Form.
Early Decision I applications must be submitted by students by November 1; Early Decision II applications must be submitted by students by January 6. Interviews with alumni can be arranged by students, and they must be completed by the timeframes noted above. 
Candidates should come prepared with questions on their college goals, thoughts on their schooling, and reasons why they'd like to attend Tufts. If you come prepared with a few questions to ask, the person conducting the interview would appreciate it.
The Secondary School Report and two letters of reference are due on the 23rd of November for Early Decision I candidates and the 11th of January for Early Decision II applicants if an applicant chooses not to participate in an alumni interview. An 11th or 12th-grade core course instructor and a school guidance counselor should write letters of recommendation for the students. BFA and Combined Degree applicants need an art teacher's reference letter. Students will be able to post information about their extracurricular activities and respond to brief question prompts in the applications.
Why Tufts?
 The question is often anticipated by early decision applicants. They need to explain why Tufts is the best college for them to go to school. Additionally, candidates could highlight their passion for learning, the effect of their surroundings on their life, or their path in pushing for social justice.
Candidates for art schools will also have the opportunity to discuss what they hope to learn about themselves via the medium of their artwork while attending Tufts. Submission of a portfolio of 15-20 current and original works that demonstrate their abilities and interests is required.
The remaining application papers consist of an official copy of the applicant's high school transcript, proof of English Language Proficiency for candidates whose native language is not English, and grades from the applicant's senior year when they are totally available.
The application should be accompanied by the $75 application fee, which can be waived. Tufts requires a letter from a school official stating that the application fee would put an undue burden on the family of the student seeking admission. 
Admissions at Tufts will no longer require students to take standardized tests beginning in the autumn of 2021, as has been the case at many other American universities. In that particular year, 55% of Early Decision I and II candidates as well as 52% of Early Decision Program applicants did not submit a score for either the SAT or the ACT.
Expect to compete against high-scoring peers when submitting to your institution. Half of the admitted students scored between 720 and 770 on the SAT's Critical Reading and Writing part. There was a wide variety of scores in the Math portion, ranging from 740 to 790. Scores between 33 and 35 on the ACT were required for admission for almost half of the students.
On either the Common Application, the Coalition Application, or the QuestBridge Application, you will be required to self-report your test scores. There is no other method to submit them. Tufts will accept ACT and SAT scores from students applying early as far back as October for early decision consideration. Admission to Tufts necessitates the submission of official test scores for verification.
All Early Decision applicants are required to submit their mid-year grades as part of the application process. For Round I, students have until February 15; for Round II, students have until Feb. 2. At that point, grades will be provided for both rounds.
Early acceptance to a college can alleviate a lot of anxiety, but it's vital that those who are admitted do their best in their classes even after getting an admissions decision.
Criteria for Qualifying Applicants at Tufts University
They place a high value on the rigor of secondary school record, GPA, and class rank as well as references and character/personal attributes in Tufts' admissions procedure. A person's aptitude and talent, in addition to their extracurricular activities, are thought to be crucial. Exam scores, entrance interviews, first-generation status, and other variables are all taken into account when determining a student's chances of getting into a college or university.
If you have participated in any other hobbies or extracurricular pursuits, make sure to include them in your extracurriculars and awards area. Your résumé will not be taken into consideration as part of your application at Tufts or many other colleges. Prioritizing your academic excellence in your senior year classes will pay you the most in the application process, even if your calendar feels crammed.
Tips for Tufts Admissions
In order to join the approximately 35,000 hopefuls for the next round of Jumbo admissions, you need to be aware of the following:
According to Tufts University's test-optional policy, the Class of 2027 will be the last group to benefit from it.
When filling out the Common Application, be sure to name both the institution or university and the specific program to which you are applying. You can get a Bachelor of Fine Arts degree or a Bachelor of Fine Arts degree along with a Bachelor of Arts or Bachelor of Science degree by attending either the School of Arts and Sciences, the School of Engineering, or the New England Conservatory of Music. An optional interview with an alumni member of the Tufts Admission Network can be requested by all first-year candidates, however, Tufts does not conduct on-campus interviews.
During the admissions process, one of the considerations that Tufts gives weight to is the applicant's demonstrated level of interest in the program. A visit to the school or contact with an admissions official will be acknowledged. Tufts requires supplementary short-answer essays, so make sure to devote enough time and attention to these.
Steps to Improve Student's Chances of Getting Selected into Tufts
1. Maintain A High GPA By Taking Extra Challenging Classes
Tufts doesn't have a "cut-off" GPA, although admitted students have outstanding grades. As 84% of this year's students were in the top 10% of their class, Tufts applicants should have A's in practically every class. A superior academic record gets your application read. Boost your GPA if you're a first- or second-year high school student.
2. Write Good Essays
The essay is highly valued given Tufts' emphasis on character, personal attributes, and real-world skill applications. In addition to the essay that is required for the Common Application or the Coalition Application, Tufts now requires applicants to submit two short-answer essays. Here you may highlight your abilities, character, honest voice, and Tufts interest. Tufts may doubt your enrollment if you have a competitive application. Creative and well-written essays can help you get into Tufts.
3. Develop At Least One or Two Extracurricular Activities in Tiers 1-2 
When your grades are as great as many other college applicants', extracurriculars assist admissions officers in getting to know you and what you could offer to the school.
Extracurriculars show admissions authorities how you'll fit in on Tufts' socially active and globally-minded campus. Any activity you undertake consistently outside the classroom counts as extracurricular if it has contributed to your progress. 
Conclusions
According to their admissions data, Tufts University is one of the world's 50 most competitive universities for undergraduate students. Tufts University's acceptance rates have been steadily declining over the previous eight years, and this trend is likely to continue in the future.
Frequently Asked Questions
Is Tufts More Likely to Accept an Early Admissions Decision?
Tufts does not have an easier Early Decision admissions process. However, it might be more difficult to get in during regular hours.
What Is Tufts University Famous For?
In the United States, Tufts University is regarded as one of the top schools because of the caliber of its research and educational offerings, both of which are renowned for their rigor and innovation.
Is Tufts Early Decision a Binding Agreement?
Students who have settled on Tufts as their top school of choice and are certain that they will attend the university if they are admitted have the option of participating in the Early Decision Program, which is a legally binding option.