For many high schoolers, college is the logical next step. Finishing a four-year course can sometimes guarantee long-term financial stability and make job hunting significantly easier. Most occupations these days require some form of higher-level certification and real-world experience. Getting a college degree can improve your quality of living and make life easier in the long run. Let us know about the Top 10 Affordable Universities In The US.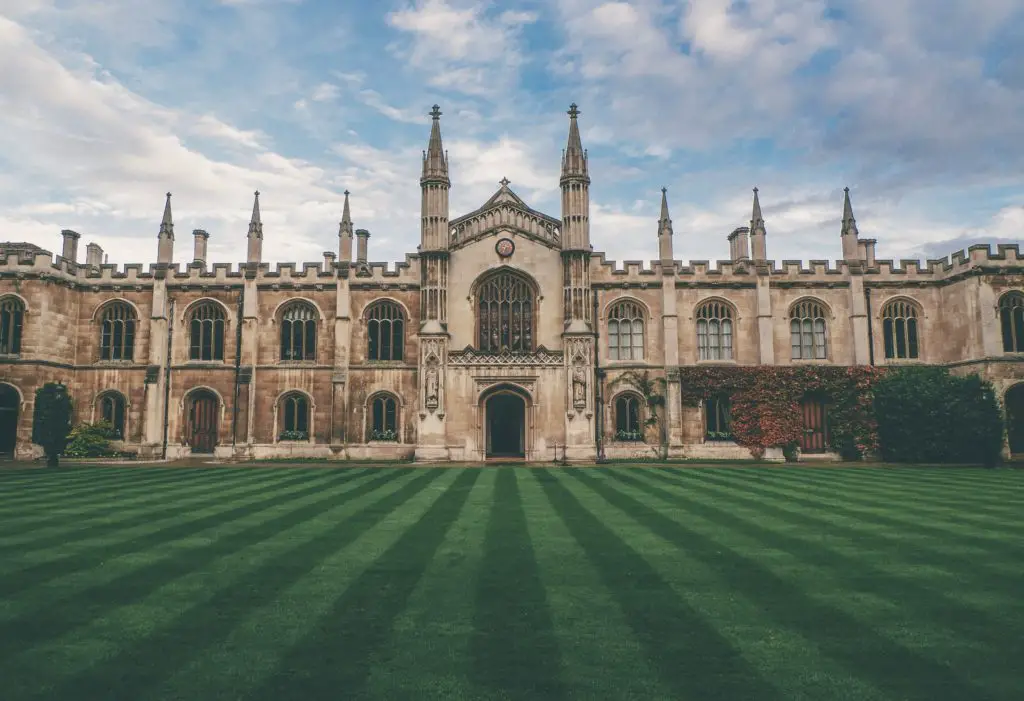 The process of getting a college degree is not easy, however. Since it's so highly sought after, getting a college degree can be expected to be strenuous and take some form of physical and mental stress.
Signing up for college in the US is a very costly investment. An average student would have to fund an average budget of $35,331 annually, including living expenses, tuition, and school supplies. That scales and adds up for a four-year bachelor's degree course and can be almost impossible to afford for a lot of families. So to avoid declaring bankruptcy, this article will look at some universities with cheap bachelor's degree courses consider. After extensive research, here are ten universities suitable for serious-minded students looking to build a high-quality academic foundation without going broke.
University Of The People:
The University of the People (UoPeople) is a non-profit, tuition-free, American online university, accredited in 2014 after launching in 2009. They're strictly online and do distance learning. Distance learning is a form of study where people learn and teach through the internet, mail, online forums, and virtual classrooms. There is no face-to-face interaction, and everything is virtual. UoPeople is tuition-free and aims to be a cheaper alternative to traditional American universities, cutting student costs by 95%. It hopes to reduce the number of students who graduate with large debts and student loans and provide quality education to those who can't afford traditional universities.
Total Costs
Thanks to their tuition-free model, lots of the costs of attending a university are removed. Other than an initial $60 application fee, different fees are required to earn specific degrees.
Bachelor's Degree: $2,460
Post Graduate Degree: $4,860
MBA: $3,660 
M.Ed: $3,960
MSIT: $3,660
United States Military Academy
The United States Military Academy, also called West Point or Army, is an Army service academy located in West Point, New York. After graduation, cadets become second lieutenants and have to work a minimum duty term of five years with an additional three years in the Reserves. It's for military cadets and people hoping to train in military service.
The United States Military Academy provides a four-year degree service for cadets ending in a bachelor's or associate's certification. No tuition is required to attend. Students accepted into West Point are current or previous members of the US Army, with each student entitled to receive a yearly salary, accommodation, and medical and dental care.
Total Costs
There is no tuition to join the United States Military Academy, but the acceptance rate is low, and chances of getting in are slim. It's also only meant for people intending to work in the military.
The City University of New York
The City University of New York is a public school in New York city that shows off high-quality educational standards and affordable tuition rates. CUNY believes in providing excellent and quality possibilities without breaking wallets. CUNY offers over 1,750 top-notch degree programs. CUNY has a system of universities with 20+ campuses comprising senior colleges, community colleges, and professional institutions. Four of those universities are among 600 top four-year degree institutions. With a low acceptance rate, CUNY is a good choice for anyone looking for a decent university without the money to spend.
Total Costs
The CUNY website compares its estimated annual expenses with a different private university within the NY region. The tuition alone is an 80% reduction in costs. The cost of enrolling is a difference of $34,127. No matter how you look at the numbers, the university is a massive save on income with no blow to your lifestyle.
California State University–Dominquez Hills
CSUDH is a public University with an enrollment of over 15,000 students in California. The university has the vision to build the strength of its students and prepare them for integration into society and engage them with the knowledge and values they would need to progress in life. They value academic excellence and intellectual curiosity across diverse groups of students working together to build a solid community. CSUDH puts effort into making education as affordable as possible for its students, providing financial aid to those in need of it.
Total Costs
California State University–Dominquez Hills provides public aid for students in need of it. With financial assistance, CSUDH has recorded having fees as low as $4,000. This aid includes scholarships and grants awarded to the school and students deserving of it. Without financial assistance, however, the school's fees could be up to $26,000, with a $6,000 tuition fee and another $19,000 in other costs.
University of Washington
An alumnus of the University of Washington, Tom Love, went on to create the innovative technology that runs the backbone of every Mac, iPhone, and iPad. UW wishes to be a definitive urban university with responsive affiliates and engages partners in managing the most crucial challenges in our local and international communities. One of these includes rampant student debts. UW provides affordable fees for students while still providing quality education that students can use to build their financial stability and acquire well-paying jobs in the future, becoming responsible parts of society. UW gives hands-on experience in building theoretical and practical knowledge in different areas of expertise.
Total Costs
The University of Washington gives several forms of financial aid and in-person counseling to ensure a student makes the best decisions when enrolling in the university. They also provide scholarships that make things easier for people who don't have the funds to take themselves through a four-year degree course.
Oklahoma State University
Oklahoma State University is ranked among the top 50 public schools in America and among the best public schools for scholarships for their excellent ability to provide financial aid t those that need it. They have the largest comprehensive university student union on record, with students logging thousands of volunteer hours each year. They have a high acceptance rate of 67%, meaning that as long as you meet the relevant qualifications, you will probably start your college journey at OSU. With over 200 certificate programs on three campuses and online, OSU has a program that aims to expand your knowledge and enrich your learning experience.
Total Costs
OSU plans on making its programs as affordable as possible, with resources like financial aid, scholarship grants, and loan programs. There are numerous paid job options on and off-campus for students even if they don't qualify for the Federal Work-Study to get a job, and working 10-15 hours a week improves graduation rates and helps supplement college costs.
South Dakota State University
SDSU is the largest, most comprehensive institution. They have the vision to become a premier land-grant university recognized for its innovation and high community impact. Students can choose from the programs and two professional doctorates. South Dakota State University offers a thriving academic experience in an inclusive environment that gives inspired students dedicated attention to creative activities and research and building innovation and engagement to improve the quality of living in South Dakota and the world as a whole. They also offer off-campus and online tutoring for those unable to live on campus due to personal issues.
Total Costs
South Dakota State University has a base tuition fee of $22,000 without aid and $18,000 with assistance. The cost changes depending on the student's studying situation. If they study on campus, the prices are higher than if they were to be studying off-campus. As well as what type, of course, you're doing, graduate or post-graduate. South Dakota State University also has a financial aid service that makes costs more bearable.
University of Florida
The University of Florida ranks among the five top public universities in the world. They have a low acceptance rate of 31%, meaning it can be competitive to get into, but they have a high graduation rate of 88%, ensuring that once you get in, you have the facilities at your disposal to do great things. They strive to be the best by doing their best and achieving diligence and excellence. They also build an inclusive environment that brings everyone together to solve common goals and problems. The University of Florida has a community of students who grow by empowering each other and leaving an impact on the world.
Total Costs
The tuition fees may change depending on whether the student studies in-state or out-of-state. Without aid, a student studying in-state would have an average cost of $21,000, with a tuition of $6,381. After financial aid, the fees drop down to $5,135. For an out-of-state student, the cost increases to $43,700, tuition skyrocketing to $28,659.
South Texas College
South Texas College is a community college located in the Rio Grande Valley within South Texas. South Texas College is ranked first among the most affordable Exercise Science and Kinesiology Associate Degree by Best Health Degrees. South Texas College gives up to 127 bachelor's, master's, and associate degrees, with courses in arts and business to science and technology. The college offers online degrees and certifications. South Texas College is ranked as one of the most affordable universities in Texas and has built a reputation for prioritizing quality service over money.
Total Cost
South Texas College has some of the cheapest tuition rates in all of America, with an in-state tuition fee of $4,530 without aid and $1,504 with assistance. They also offer a nonresident program with a tuition rate of $7,920. With cheap rates like this, South Texas College is a quality alternative for people unable to afford more expensive universities.
Midland College
Midland College is an institution just west of Texas. They are known for their dedicated teaching practices and exemplary public service. They prepare a diverse student body for the world's trials, imbuing them with core values and beliefs that prepare them for their role as responsible members of society once they leave school. They advertise academic freedom, creating a safe space where differing views can be explored and discussed, with efficient resources that students can use to fully explore their thoughts and build solid values they can call their own.
Total Costs
Midland College has affordable tuition fees for prospective students. The cost of enrolling increases if you are not a resident of Texas, however, and increases even more if you are an international student. They provide financial aid and even discounts for individuals like Veterans and citizens.
Conclusion
Colleges taking the financial burden away from students will drastically help as they study through their chosen course. It can help make going through school easier and put less strain on the individual, allowing them to focus on what they came to school to do. Learn
FAQ
How do I get financial aid, not from schools?
Many organizations and government programs are willing to provide financial assistance and scholarships to those that merit it. You only need a strong will to learn and a desire to go above and beyond the rest. For a list of possible scholarship opportunities, check out this website.
I'm not a resident of the United States. How do I get help?
International students have many opportunities to get financial aid and go to their dream schools. They only need to apply at specific places and make their intentions known. The Fulbright Scholarship Program is an example of a program that provides scholarships to international students.
What are the requirements for attending college in the United States?
The most important thing to have is a high school diploma from a recognized school with test scores within a given range.