In Arizona, there are a total of 57 colleges and institutions. The University of Arizona (UoA) and Arizona State University (ASU), both significant public research universities, are two of the ones that students who now reside in the Grand Canyon State or who are considering migrating there to complete their undergraduate degrees most frequently mentioned. Let us read to find out which to choose "The University Of Arizona Vs Arizona State University"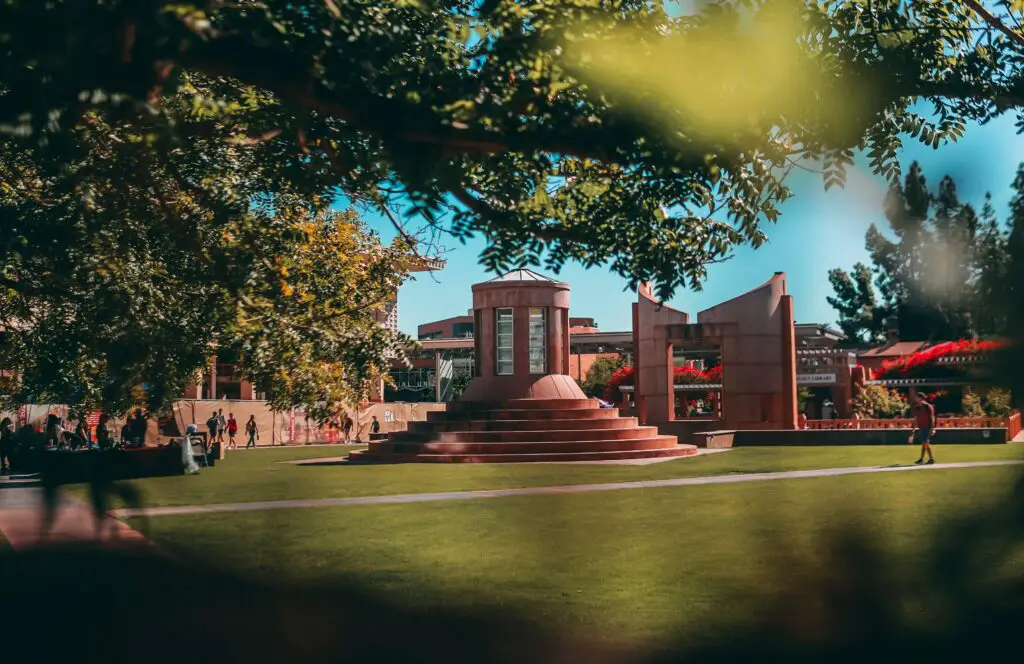 The UoA and ASU, both of which were founded in 1885, are two universities in Arizona that are overseen by the Arizona Board of Regents. Before Arizona was even a state in the United States, their histories go back centuries.
There are numerous things to take into account when thinking of taking admission to these universities. One example is that the University of Arizona is a Forbes Best Value College, and U.S. News has named Arizona State University the most innovative university. 
More details concerning both the universities
Conditions of the Area
A multinational city with a perfect Southwestern vibe is Tucson. It has a thriving arts scene, Old West heritage, and plenty of possibilities for outdoor activities like hiking and scenic driving. It also has a beautiful natural environment. Additionally, it was the first city to be recognized as a World City of Gastronomy by UNESCO.
The Tempe Festival of the Cultural is one example of the city's thriving arts sector, which is where Arizona State University is located. Numerous magnificent events, such as the Arizona Marathon and the Four Peaks Oktoberfest, draw attendees from all over the world. 
The centre for the performing arts, which was built by Frank Lloyd Wright, is just one of the many attractions on the Arizona State University campus itself.
Size
Arizona State University has more than 60,000 undergraduates and around 20,000 graduate students, making it one of the largest universities in terms of student body size. 18:1 is the student-to-instructor ratio. With more than 35,000 undergraduates and about 10,000 graduate students, the University of Arizona is a bit smaller. The student-to-professor ratio is currently 15 to 1.
Academics
At the University of Arizona, there are 300 undergraduate and graduate degree options available to students through 20 colleges and 23 schools spread across four campuses. The average freshman retention rate is 86%, which is the highest among public colleges in Arizona and a sign of student happiness. The university offers a fundamental General Studies curriculum, just like the University of Arizona.
Activities outside of school and sports
Arizona State University's Sun Devils are good at both studies and sports. With 26 varsity programs, Division 1 is home to nine men's and eleven women's varsity teams. Students have a wide range of extracurricular opportunities available to them outside of the classroom, including more than 1,000 student clubs and organizations, including the Outdoors Club and more than 70 groups with Greek letters. 
The University of Arizona Wildcats is the Sun Devils' main adversary. The University of Arizona participates in numerous D1 sports, similar to Arizona State University, and is renowned for its football program. There are 23 sororities and 26 fraternities at the university. 
Diversity in Culture
With 47% of first-year students coming from minority backgrounds, Arizona State University declared that the school would be hosting its most diverse class ever in the upcoming fall of 2020. 
Students from different ethnicities, religions, gender identities and sexual orientations are sought after by Arizona State University to create a diverse student body. To do this, the institution provides a wealth of facilities, including a Committee for Campus Inclusion, gender-neutral restrooms, and accommodation for all genders.
In a similar vein, the University of Arizona announced that it is autumn 2020 class would be the most diverse one ever, with 48% of students self-identifying as non-white. The university uses a data-driven strategy to integrate students from various backgrounds. A third or so of pupils are first-generation. The university also places a strong emphasis on LGBTQ inclusiveness, providing tools like the Institute for LGBTQ Studies, which carries out programming, research, and more.
GPA Required for Admission to the UoA and ASU
The minimum GPA requirement for getting into the University of Arizona is 3.42. On the other hand, applicants to Arizona State University must have a minimum GPA of 3.54 to be accepted.
A lower-than-expected GPA can be compensated for by having a solid overall application. When choosing a student fate who applied, admissions staff take many factors into account. Although it's not the only consideration, the GPA can have a significant impact on the outcome of the admissions process.
It's recommended that applicants to the University of Arizona have a GPA of at least 3.42. This means that if they want to go to UA, they should aim for a high school GPA of primarily Bs with some As. It is always preferred to stay away from Cs and Ds.
However, statistics show that students accepted into UA have an average GPA of 3.39. On the hand, applicants at Arizona State University need to have a GPA of at least 3.54 to be accepted by the Tempe-based school. This means that to graduate from high school, they must have a majority of As and Bs and very few Cs.
How to Choose Between ASU and the UoA?
Both the University of Arizona and Arizona State University provide their students with a distinctive educational experience, yet they each have their advantages.
Select the University of Arizona if –
You desire a program in the humanities or the arts.
You favour intimate settings and smaller class sizes.
You want to attend school in a typical, hip city in the Southwest.
Select Arizona State University if – 
You want to major in a STEM field.
You had like to enrol in a reputable school that only offers online coursework.
You want to go to school in a lively, artistic area.
Current position of the two universities
Academically speaking, the two American colleges are comparable; Arizona State University is ranked higher in the QS Global University Rankings for 2022 than the UoA is in the World University Rankings for 2021. The average acceptance rate between the two universities is 84%. To have a clearer view, the points that are presented below can assist students in selecting the finest of these two American colleges.
On the 2020 US News and World Reports National Universities Rankings, the two universities occupied the same position at 117. However, UA rose to 93 in 2021 while Arizona State University falls to 103 in the rankings. In comparison to the University of Arizona, Arizona State University admissions are less competitive and have lower minimum scores. QS Graduate Employability Rankings 2020 place Arizona State University higher than the University of Arizona.
On the other hand, University of Arizona grads make more money on average per year than ASU graduates (about 2,000 USD higher). Some of the top NASA-affiliated laboratories for space observation and exploration are located at the University of Arizona.
Things to know before applying to the The University Of Arizona Vs Arizona State University
In Arizona, there are numerous schools and universities. The University of Arizona and Arizona State University are two schools that many students who are headed to college and college transfer students frequently rank at the top of their lists. There are several things that the UoA and ASU have in common.
For example, they were both established as public research universities in the late 1800s. These Grand Canyon State colleges are party schools as well. Both are moderately selective, but due to ASU's slightly higher acceptance rate, applicants have somewhat higher chances of being accepted.
Differences and similarities between the universities
Arizona State University is a little less expensive for in-state students to attend than the University of Arizona. On the other hand, out-of-state students can attend the University of Arizona for a little bit less money. Additionally, a higher proportion of Arizona State University's student body receives grant funding. Freshmen participate in programs and events specific to their major while living in close-knit residential college communities on the campus of their major. Students in higher divisions can also reside on campus.
When deciding between ASU and the UoA, take your time. Consider the pros and cons of visiting each one carefully. For the best decision, you can make, compare how the UoA and ASU rank against other educational institutions in the state of Arizona while you're at it.
Conclusion
Now we have know which to choose "The University Of Arizona Vs Arizona State University" The student's program of choice will have a significant impact on their decision between the two universities. However, students looking for high-quality higher education in the USA would choose Arizona State University over other institutions because of its reduced study costs.
Frequently Asked Questions
Which School requires more work to enter?
Arizona State University and the UoA are both somewhat selective universities. 84.6% of applicants are accepted at the UoA. ASU, on the other end, has an acceptance rate of 86.5%. Between the two, candidates' odds of being accepted into Arizona State University are marginally better.
Are the housing facilities provided in both universities?
At Arizona State University, 81% of students live off-campus, however, there is also on-campus accommodation. In contrast, only 16% of students at the UoA prefer and accommodate themselves inside the campus. The institution does however have residence halls, some of which have LLCs, where you will live with other students who have similar identities or interests.