Suffolk university is a private, coeducational research university located in Boston, Massachusetts. The eighth-largest university in metropolitan Boston, Suffolk offers part-time full time and evening schedules, undergraduate, graduate and law programs. In this article we shall see that Suffolk University admission requirements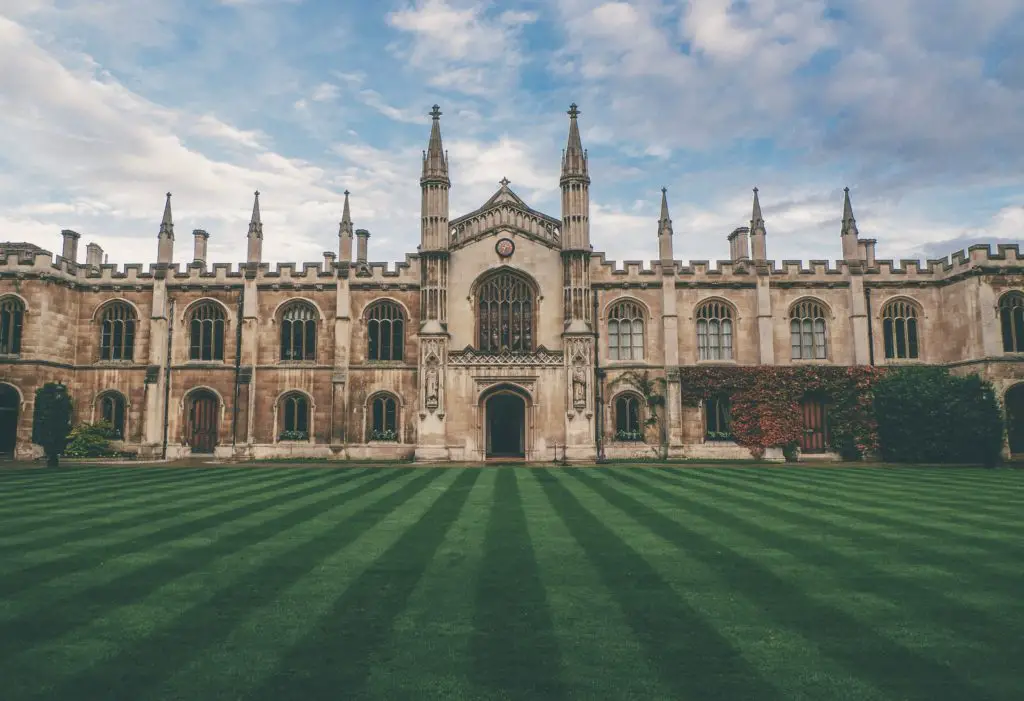 Application requirements for freshmen applying to undergraduate courses include
An essay or personal statement
Official high school transcript
Letter of recommendation
SAT or ACT scores
Application fee
Students can apply to Suffolk via the Common application through Suffolk's portal or download the Common Application PDF. The average GPA for students enrolled at Suffolk University is around 2.5. For entering transfers the required GPA is 3. 
About Suffolk University
Founded in 1906, Suffolk University has now become an integral part of Boston and its thriving urban landscape, offering an exciting environment for the students to live, learn and explore. Suffolk University provides a wide range of undergraduate, graduate and law programs with real-world decision making at their cores. Accessibility and inclusion are important values at Suffolk which is why they provide part-time, evening schedules for working professionals and online classes. Classes on the weekends are also available options. The classes are small-sized. An average undergraduate classroom has 17 students, which allows the faculty to personally focus on every student and provide them with the best possible education and mentoring. The faculty constitutes 372 full time and 251 part-time educators who are leading names in their respective fields. 87 per cent of full-time faculty are PhD holders. 
The campus of Suffolk University
The main campus is situated on the well known Beacon Hill in Boston. Located in the vibrant heart of the city, Suffolk provides its students with a direct entryway to the action and opportunities that the city has to offer. From the international firms of the financial district to the halls of the State House, internships, career paths and professional connections are waiting for the students of Suffolk to explore and take advantage of. Shops of Downtown crossing, restaurants in Chinatown, and venues of the Theatre District are all within walking distance of the Boston campus. The campus includes four coeducational residence halls- 
Smith Hall- The first built residence hall by the university that currently houses students in singles, doubles, quads and suites. 
Nathan R. Miller Residence Hall-  Opened in 2015, Miller Residence Hall houses 15 floors of freshmen and 2 floors of sophomores in singles, doubles and quads. 
10 West Residence Hall- Acommodates freshman and sophomores in singles, doubles and suites. It also has apartment styles housing that includes a full kitchen and can accommodate 2-8 students. 
Modern Theatre Residence Hall- opened in 2010, it is considered to be an extension to 10 West residence hall. 
Academics at Suffolk
Suffolk University offers over 100 undergraduate, graduate and professional programs of education. Traditional classes combined with real-world experiences, research projects and internships make Suffolk a renowned name in education. Some of the schools and programs at Suffolk are – 
COLLEGE OF ARTS AND SCIENCE-  Offers more than 30 undergraduate majors including advertising, American politics, biochemistry, computer science, criminal justice, economics etc. and comprehensive graduate programs across arts, humanities, social sciences and mathematics. 
SAWYER BUSINESS SCHOOL- From accounting majors to MBA's and dual degrees, Sawyer Business School offers several options for every business goal. Offering both undergraduate and graduate programs even in part-time, online and weekend schedules, Sawyer brings the best professors to its students from across the globe. Their expertise and experience are unmatched. 
SUFFOLK UNIVERSITY LAW SCHOOL- Located only steps away from the statehouse, the courthouse, The city hall and top law firms, the opportunities provided at Suffolk Law School are incomparable. With an emphasis on real-world practice and experience bases learning, Suffolk Law is an incredible place to start, build and boost a career in Law. 
MADRID CAMPUS- The study abroad programs, offered by Suffolk, allow the students to study in Madrid while exploring the country's rich culture and crowd. 
Continuing education- Suffolk University also offers continuing education in various fields like art, design, psychology and data science. These courses help college graduates stay in touch with the core of their industries and keep their resumes up to date. 
Student life at Suffolk University
Thanks to the downtown location, the student life at Suffolk extends well beyond the classroom. On-campus dining, university housing and student services are accompanied by the city life with all the sights, sounds and excitement of the city and are only a few steps away. The art and entertainment scene in Boston, its diverse cuisine and history provide a dynamic backdrop for the college experience at Suffolk. The University's housing is located throughout downtown Boston, making city living a part of the Suffolk University experience. Suffolk also has all-around services from workout and counselling centres to comprehensive health care and insurance  to ensure the mental and physical well being of all its students. 
Conclusion
Suffolk University offers an ideal location for its students to be a part of an immersive learning experience while not missing out on the traditional college life and the excitement and thrill that Boston has to offer. 
Frequently asked questions about Suffolk University
What is the acceptance and graduation rate at Suffolk University?
The acceptance rate for students applying at Suffolk is 86 per cent. The graduation rate for the first time, for full-time undergraduate students is 60 per cent. 
What is the average cost of studying at Suffolk University?
The average fee for studying at Suffolk is $62,700. The average cost after aid is $30,700. The aid includes grants and scholarships from the University, state and federal governments. 
Is Suffolk a good college?
Suffolk University is ranked Number 9 among the top universities in Boston. The Suffolk Law School is the 5th best Law School in Massachusetts. Suffolk university stands at Number 8 among the 25 US colleges with the best location. 
What majors is Suffolk University popular for?
Some of the most popular majors at Suffolk include
Finance
General marketing
Management
Business administration and management
Psychology
General entrepreneurship
Accounting
Sociology
Biology etc.