In the years that followed World War II, the closest university to Edwardsville was Southern Illinois University (SIU), which was over 100 miles away. The establishment of Southern Illinois University, Edwardsville, in 1957 was the outcome of the agreement reached in 1955 between the Southwestern Illinois Council of Higher Education and the SIU board of trustees to create a substantial university at Edwardsville. That decision came to fruition following the report of the committee that was set up to investigate the extent of the need for a university at Edwardsville. Southern Illinois University Edwardsville came into existence as an offshoot of Southern Illinois University, Carbondale.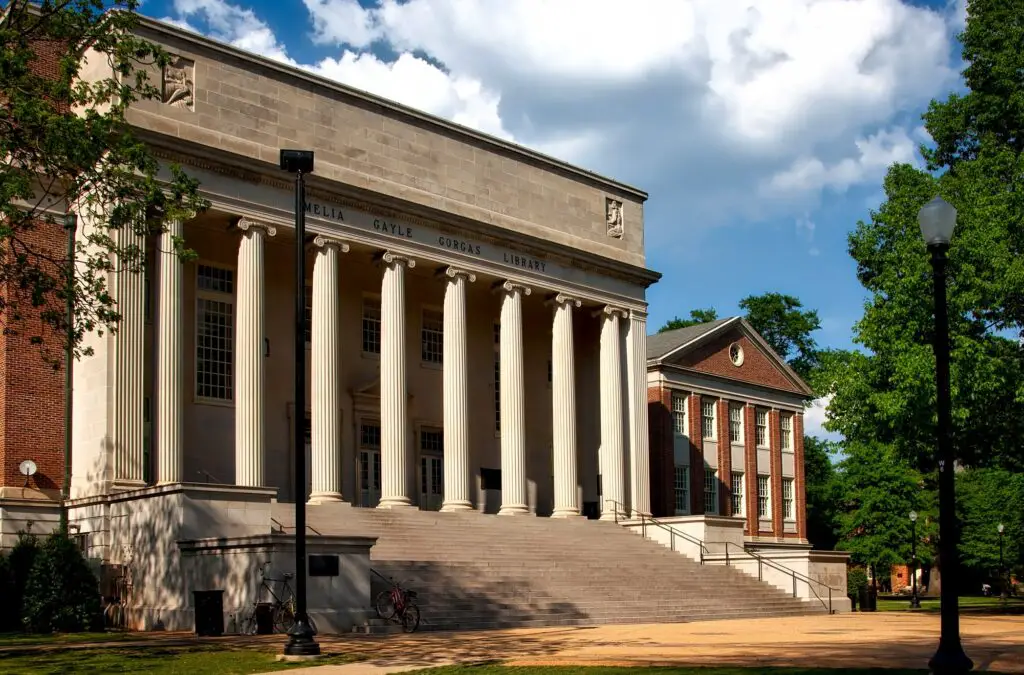 SIUE is regarded as one of the American universities with the largest land mass. It's located in the heart of the lake and wooded forest, which gives it a conducive ambiance. The first enrollment at SIUE attracted over 1,700 students. The fall 2021 admission attracted over 9,000 students. Most of the students at SIUE are from Southern Illinois, while international students and out-of-state students constitute a small proportion, less than 20%.
SIUE offers attractive undergraduate as well as post-graduate programs. It has many extracurricular activities, including sports, student clubs, student organizations, Greek life, sorority life, and so on.  
Academic Programs
The SIUE has different undergraduate programs one can apply for depending on the field of your choice. The various departments at SIUE for undergraduate programs include Physics, Civil Engineering, Nursing, Environmental Sciences, Mathematics and Statistics, Dental Medicine, English Language & Literature, Management and Marketing, Economics, Psychology, Pharmacy, Biological Sciences, Family Health, Computer Engineering, Music, and so on. 
There are many programs you can apply for if you're planning to study at Southern Illinois University Edwardsville.
Graduate Program
If you're a prospective graduate student seeking admission to SIUE, and you're asking which course to study, there are many courses at SIUE for graduate school as well as undergraduate colleges. Some of the courses at SIUE include accounting, adult education, anthropology, applied communication studies, art and design, biological sciences, chemistry, civil engineering, and computer management and information systems.
Other courses available at SIUE graduate school include computer science, construction, criminal justice studies, curriculum and instruction, economics, education, education administration, electrical and computer engineering, English language and literature, and environmental sciences. There are numerous others we cannot mention because of space and time.
Extracurricular activities
Life at SIUE is work and fun. Students at SIUE enjoy both rigorous academics and decent extracurriculars. 
The extracurricular activities include sports. SIUE is in NCAA Division I. SIUE has baseball (men's team), basketball (men's team), cross country (men's team), golf (male), soccer, softball (men's teams), track & field (men's team), volleyball, and wrestling. 
Also, the school has baseball (women's team), basketball (women's team), cross country (women's team), golf (women), soccer, softball (women's teams), track & field (women), tennis (women), volleyball, and wrestling. 
Student organizations
There are several student organizations at SIUE. Some of these organizations include academic and honorary organizations, cultural organizations, professional organizations, religious organizations, fraternities, and sororities, and then there are special interest organizations. 
Applying for admission at SIUE
You can apply for admission to SIUE after the completion of high school or if you have passed your General Education Development examination. 
You can apply for on-site or online programs. There are a few unique programs that SIUE offers strictly online. Examples include the RN-BS program. This is a special program for individuals who are graduates of associate nursing degrees and diploma programs. It's a part-time program for those who are working but still want to pursue a degree program at SUIE.
The international students who want to apply to SIUE should take note of the following: You're expected to apply online at the university's official website. The application will attract a charge of $40 as an application fee. 
You're expected to possess English language proficiency by obtaining enough scores in the TOEFL (72), IELTS (6.0), or PTE (50). You're also expected to submit your transcript for further admission processing. If your documents are written in a foreign language, you're expected to send the English-translated version to the school. 
If you're given admission, the next step will be to forward your financial statement to the school alongside the official transcripts and your test score. 
When the school has duly certified all your documents, you should expect the school to issue an I-20 document that will enable you to obtain a U.S visa in your native country.
Once you have submitted all the necessary documents, expect SIUE to contact you from time to time if there are mission documents in what you submitted. And if there is no issue, expect a further conversation with the school on the progress of your admission.
Also, you have the privilege of tracking your admission from time to time using the admission page you used when applying.
Conclusion
Southern Illinois University Edwardsville is a publicly owned university located on 2660 acres of land. It has a beautiful environment that makes it one of the most attractive universities in America. 
According to U.S. News and a report on the university ranking for 2022–2023, SUIE is the #331 best national university. 
SIUE was established in the year 1957. It has graduated hundreds and thousands of students. According to certain sources, there are over 115,000 SIUE alumni.
When SIUE was established in 1957, its total enrollment was around 1,700. The 2021 admission was over 9,000. The majority of the students at SIUE are from Southern Illinois, while out-of-state and international students constitute less than 20% of the school's entire student population. 
Frequently Asked Questions
What is special about SIUE?
One thing that is unique about SIUE is that it ranks highly among the schools in terms of research expenditure.
Is life livable around SIUE?
SIUE is located in suburban Madison County. This is a safe and secure environment to live in. The environment is calm, and the residents are accommodating. The living cost is reasonable, and you tend to enjoy earning a living in this environment whether you're on or off campus.
What is SIUE's required CGPA?
The required CGPA for admission to SIUE is 2.4 on a scale of 4. Also, the international students seeking admission to SIUE are expected to possess English language proficiency by having a good score in the TOEFL (72), IELTS (6.0), or PTE (50).