The National Junior Honor Society is a premier organization that was formed to recognize and nurture exceptional talents among middle-level students. To get a membership at this international student organization, a student has to prove his/her excellence in the fields of leadership, citizenship, character, service, and scholarship. If your school has a Chapter of NJHS, you can approach your faculty in charge to try and become a member to get induced in the Chapter. Let us read to end to know about "NJHS Essay Examples Samples"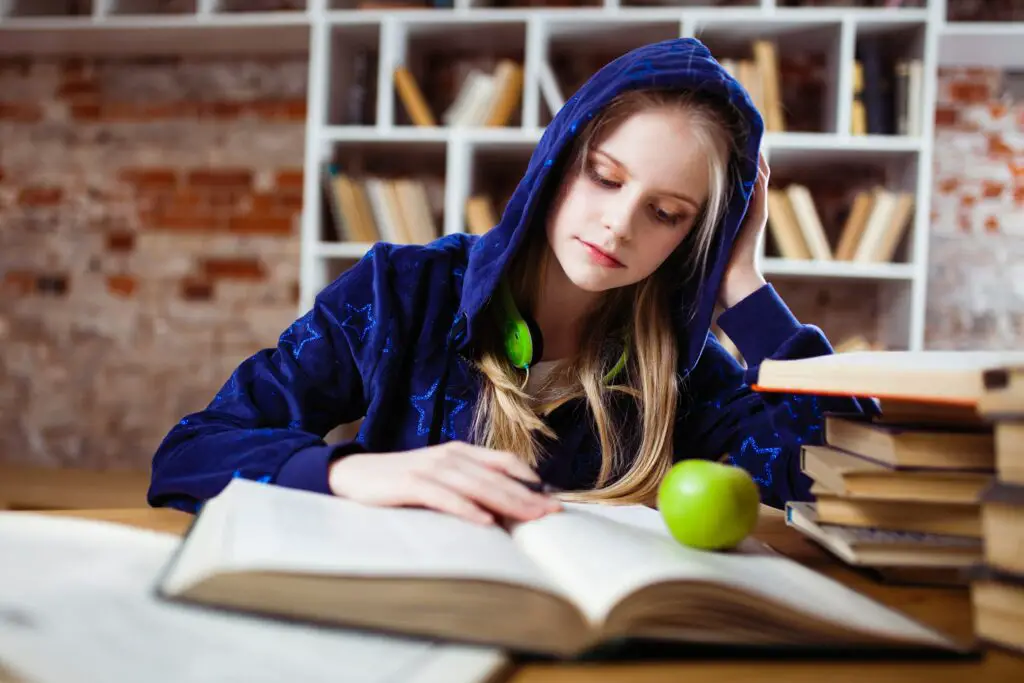 How To Ace An Essay For NJHS?
In most cases, the membership is granted after you submit an essay. It is this essay that is most crucial to your application process and you have to ensure you write an essay that blows the minds of the readers. This essay has to describe you as you are and elucidate why you deserve to be a part of this honorable society. You have to make sure you meet the five requirements mentioned. 
Writing the essay for your NJHS application can be a scary thing to do but all you need to do is chill and out at your best!
Brainstorm
The first thing to do when sitting down to write your essay is to brainstorm and collect your points on a sheet of paper. Then, think about the best way to arrange them in an order that makes sense. You might not want to put your academic excellence between your volunteering work. You can try and make the first draft with the points you have in hand and then develop it to get your final draft ready. You will have to make your essay organized and ensure you convey your points in as few words as possible. Your essay would have to be efficient and balanced. Try to address the five standards that the NJHS looks for in its candidates.
Academic achievements
Highlight your academic achievements in your school and outside of it. This is probably the most important part of your essay since the membership of NJHS is granted to only those who have achieved academic excellence. Elucidate your scholarly achievements and list your GPA. This is a good place to mention any other courses that you have undertaken or are undertaking. You can mention awards you have got for scholarly competitions or participation. 
Leadership and Service
Explain the events or positions of responsibility you have held at your school level or any other level. Any festival or event that you organized can come under this. Being of service to society is a part of the NJHS and if you have volunteered to do social work, do remember to mention it here. 
Character and Citizenship
Highlight the qualities that you possess and make sure you use the right words to do so. Do not put all your qualities in your essay but the most impressive ones. Participation in extracurricular activities and other talents you have ought to be mentioned here too. You can include short anecdotes that are proof of your qualities but stay brief. 
Samples of good essays for NJHS
Your essay can start directly with a short introduction and move on to the topics at hand. 
I deserve to be a part of the National Junior Honor Society (NJHS) because I show leadership, service, moral character, and citizenship. I have high academic qualities that I believe will help me in being a part of the NJHS. If selected to be a part of this esteemed organization, I would like to share my ideas and discuss various issues that are being brought up in the meetings. I will be an active member and a valuable addition to the team. 
My academic record has been impeccable with a GPA of <your GPA>. I am a member of the Toastmasters' Club and have always been active in debating and oratorical competitions. I have a great love for plants and every living being, hence my love towards biology too! 
I am an active volunteer in various drives and fundraisers that I get to do as a part of the Girl Scouts. When I can see the smiles of the people I help, it makes my heart flutter. Helping those in need makes me happy and complete. 
It is a mark of a good leader to lead not just by words, but by action as well, which I believe makes me an exceptional leader. I have led my school basketball team to multiple victories and although we have met with failures and losses, I ensure the spirits are kept high in the game. 
Character is one of the most important qualities by which a person can be weighed. I hold high principles in life and hold myself accountable to myself. Being checked by another person wouldn't make me work harder on myself, which is why I prefer being the best version of myself to competing with others. 
I am an honest and great citizen in many ways, I try my best to lend my assistance to my community and am very active there as well.
These are just a few examples for your essay. You can include more details about your achievements and qualities in the respective paragraph. There are many variations on how to do your essay and no fixed template to do it. There are more examples and samples on the internet that you can refer to make your essay stand out from the others. 
Conclusion
The National Junior Honor Society is an esteemed organization at an international level and getting to be a member of this would be a great experience that you can recollect in the future. Considering an essay is the first step in the application process, you might want to check it multiple times and edit it. With that being said, you have learnt about NJHS Essay Examples Samples it's time for you to whip out your pen and write something mind-blowing!
Frequently Asked Questions (FAQ)
How long should my NJHS essay be?
It is advisable to have an essay of a minimum of 500 words, without any plagiarism. The essay would have to be typed. 
Is NJHS hard to get into?
It can be quite a task to secure yourself a membership in NJHS owing to the vast structure and the number of applicants. But you can attempt to do so with full confidence in yourself.