To know differemce between Princeton university and university of california..rad on this article…
Introduction
Who is Princeton University? What stands the University of California , Los Angeles out? What similarities do they share? What are their admission requirements for students new to college? What are their requirements for transfer students? What factors should I consider in choosing either? This article tells you the essential details you need to know about both Universities. Let's dive in! 
Princeton University is ranked among the top ten universities in the world. The University of California, Los Angeles on its end, is ranked 1st among public universities (US News). Both schools, clearly, are distinguished learning institutions which makes it difficult to choose one over the other.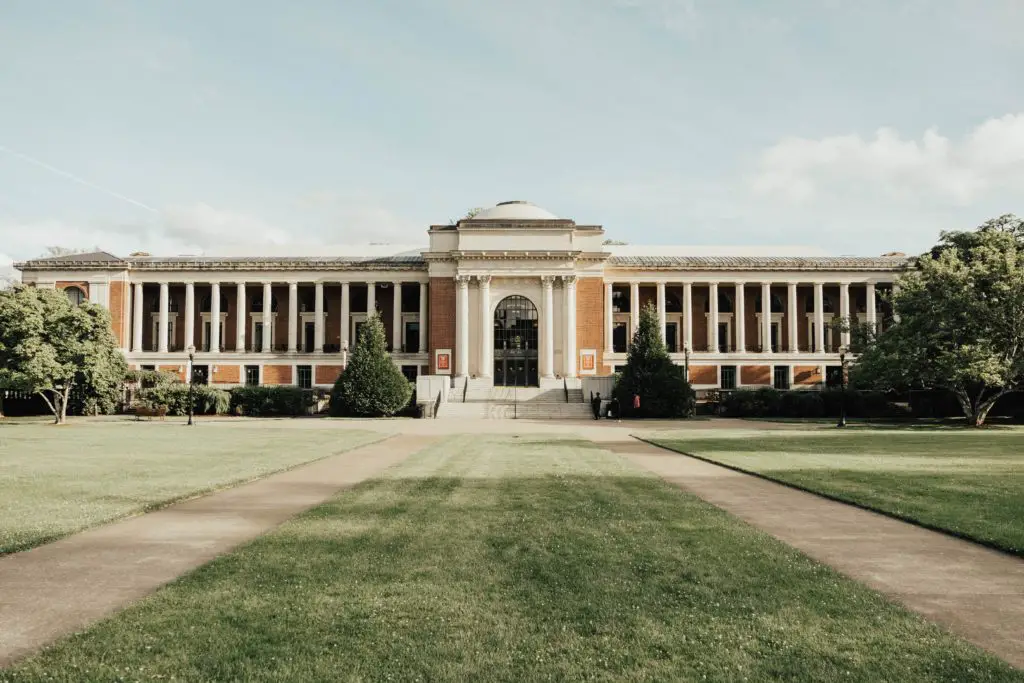 That said, let's thoroughly consider both universities and help you narrow down your choices. 
Princeton University
Who is Princeton?
Princeton University is a private research university among the eight Ivy League schools. It is located in New Jersey in the United States of America and is widely known for its cutting-edge research program, stellar academic standards, strong student community and high participation in university sports. 
Princeton has an acceptance rate of 6%, that is, 6 out of every 100 applicants are granted admission and a graduation rate of 97% (for first-time, full-time undergraduates). This means that 97% of the students who commence their four-year program together will graduate within six years. These statistics accentuate the university's commitment to academic excellence. 
Colleges and Schools under Princeton University
This shows the number of courses available at Princeton and helps you consider if your choice of study is available at Princeton. These colleges and schools include:
Undergraduate College
School of Architecture
School of Engineering and Applied Science
Woodrow Wilson School of Public and International Affairs
Graduate School
Note that Business, Law and Medical Schools are not available at Princeton University.
Tuition Fee 
Princeton has a Tuition or Financial Aid system which gives students the privilege to attend college at a reduced cost. The figures for Financial Aid might not be exactly known but you need not worry because Princeton is one of the colleges with the best Financial Aid system which shows that despite being a private school, they care about you attending Princeton. 
To know more about their Finacial Aid system, you would have first applied for admission and created a Princeton Applicant Portal account. 
Undergraduate Requirements
It is highly important that if you are looking to apply to Princeton University either as a first-year applicant or transfer student, you get the right information to guide your application. 
Princeton has specific policies and checklists for admission applications. Read about these policies for First-Year Applicant and Transfer Students 
University of California, Los Angeles
Who are they? 
The University of California has ten campuses in various locations within the United States of America. The University of California, Los Angeles is popularly known as UCLA and like every other distributed campus, has built its reputation in trailblazing research, and innovative discovery. They have exceptional facilities that promote the ambience of learning and are committed to delivering elite academic standards.
The University of California, Los Angeles's acceptance rate is 14% and its graduation rate is 91%.
Colleges and Schools under The University of California, Los Angeles
The University of California, Los Angeles has a wide range of schools and colleges, this means that most of the majors or courses you might be considering are available here. These colleges and schools include:
School of Arts and Architecture
The College
School of Dentistry
School of Education and Information Studies
Henry Samueli School of Engineering and Applied Science
School of Law
John E. Anderson Graduate School of Management
Devid Geffen School of Medicine
Herb Alpert School of Music
School of Nursing
Meyer and Renee Luskin School of Public Affairs
Jonathan and Karin Fielding School of Public Health
School of Theatre, Film and Television
Tuition Fee
The University of California, Los Angeles also operates under the Tuition or Financial Aid Program, which is expected as a public university. 
They have one of the United State's strongest Financial Aid Programs. Most families of the undergraduates at UCLA get to pay less than the full tuition fee after financial aid has been granted and some families pay no tuition fee at all. 
You would have to apply for the University of California, Los Angeles admission to access its Financial Aid figures.
Undergraduate Requirements
The requirements for first-year applicants and transfer applicants are distinctive but on a general basis, the following will be required for admission application:
Academic records are required; average GPA of 3.2, no grades below a C in high school results
High school achievements
Individual experiences and achievements
Transcripts
Letter of Recommendation
Application letter or essay
Ensure you get the right information on UCLA's admission requirements. Check out the comprehensive and distinctive requirements for Freshman and Transfer Students.
 Factors to Consider in Choosing Either Princeton University or The University of California, Los Angeles
Location: Princeton is located in New Jersey, while the University of California, Los Angeles is clearly located in California. What state do you live in? Which of these locations or states would you love to school in? Would you love a university close to home or far away? These are some of the things to consider under location.
The Course of Study: What course would you want to study? Are they available at either school? What school has a better reputation for that course? These are important factors to take into consideration in making your choice.
Tuition Fee: Thankfully, both schools give the privilege of schooling at a reduced cost because of the financial aid program available but naturally you should consider what school you can afford. A private university or a public one.
Admission Requirements: Each school have their distinct admission requirement for both first-year and transfer applicants, it is important you consider them and check which of them you are highly qualified for to increase your chances of getting admitted. Also, consider their acceptance rate to know how competitive the admission is.
Extracurricular activities: We are in the generation where graduation with just a bachelor's degree is not enough to get you the best jobs and career opportunities. You need to be a well-balanced student, that has a great academic record, many kinds of educational experiences and personal achievements. Going to a college which offers you this through their integral extracurricular curriculum should be highly considered. 
Conclusion
Why should you choose Princeton University? Why should you choose the University of California, Los Angeles? The question is answered at the end of the day when you highlight both schools and you take the time to properly consider what factors work best for you.