Liberty University, a private institution in Lynchburg, Virginia, is one of the nation's largest nonprofit colleges and the world's largest Christian school. Liberty University has a 50.1 percent acceptance rate, meaning that out of every 100 applicants, 50 are accepted. Indicative of the university's fairly selective admission policy. Here we will see about Liberty University Acceptance Rate.
This suggests the school is selective. Although they are more lenient than other institutions, the school wants you to meet their GPA and SAT/ACT requirements. If you meet their qualifications, you'll have a decent chance of getting admitted. If you don't, you can be one of the unfortunate few that receive a rejection letter.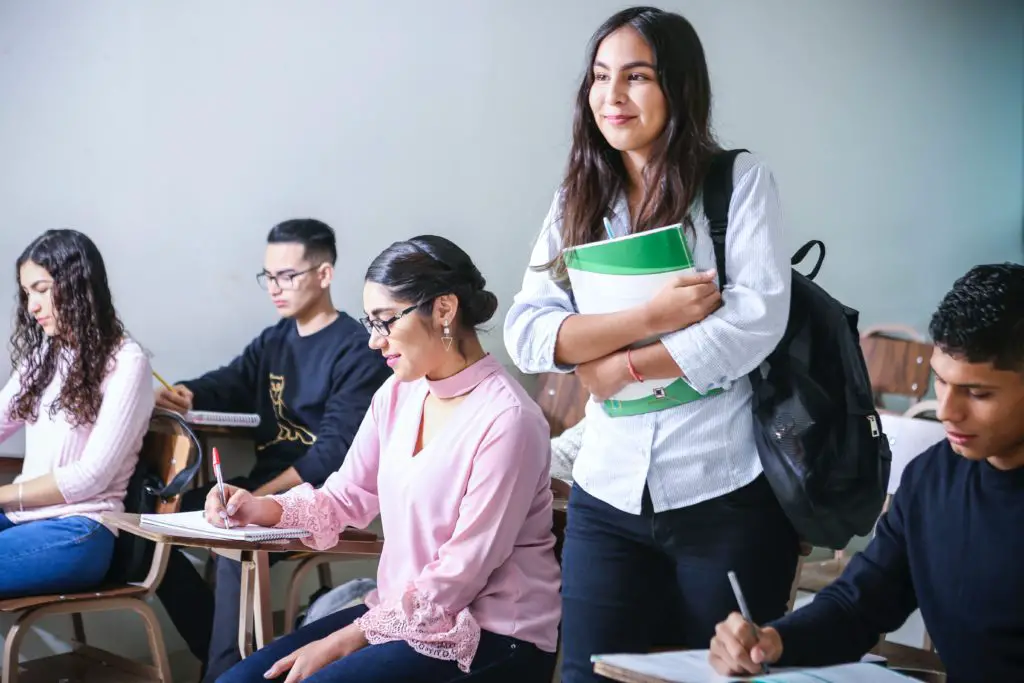 There are numerous programs to choose from
Over 600 programs of study, including over 200 undergraduate majors, are available to Liberty students throughout 17 colleges and institutions. Liberty University provides approximately 400 online courses in addition to on-campus offerings.
The term "liberty" is used to describe a state of mind
Liberty has consistently been ranked as "America's Most Conservative College" by Niche and other publications. Niche also placed Liberty as the #5 best 'Online College in America' and #5 best 'College Campuses in America.' With over 7,000 acres, the college campus is one of the top ten largest in the country. Liberty is one of the top 10 conservative colleges in the US, according to Young America's Foundation.
Various scholarship opportunities
LU provides several scholarships and awards ranging from partial tuition to full tuition based on academic excellence, leadership, and faith.
Several student organizations are available
More than 100,000 undergraduate and graduate students are educated at the university, which is home to over 100 student groups. The Liberty Way, which is enforced by the university, is a conservative student code. Liberty University is considered one of the nation's most politically conservative institutions.
Countries from throughout the world are represented
The international student community on campus is made up of students from 70 different nations. At Liberty University, students can pick from over 350 courses.
International students don't need to take the ACT or SAT
For international students applying to the university's undergraduate programs, ACT/SAT scores are not necessary. At Liberty University, an admission essay is required for UG admissions. 
Portal for UG Applications
Apply online, over the phone with an admission counselor, or through live chat.
Online or download the Resident Graduate Application from the PG Application Portal.
Scores on the SAT
On the old SAT, I scored 950-1170. (math and critical reading).
The new SAT scores are 1020-1220. (evidence-based reading, writing, and math).
Superscoring
Your institution's testing strategy should include Score Choice. "Highest Section" is Liberty University's score selection policy.
"Superscoring" is another name for this. This implies you have the option of selecting which SATs to send to the institution. Your readers will focus on your highest section scores out of all the SAT dates you submit.
We strongly urge you to retake the SAT if your superscore is now below 1069. You have a strong possibility of improving your score and getting into college.
Plus, the Superscore allows you to concentrate just on one area at a time. If your Reading score is lower than your other components, focus on it before taking the SAT. Then concentrate on Math for the following test, and so forth. As a result, you'll have the highest Superscore imaginable.
ACT Score Range
Scores 20–27 on the ACT
Sending of ACT Scores
You have a substantial advantage in terms of how your scores are received when you take the ACT rather than the SAT, which has a significant impact on how you test.
It's simple: you have complete discretion over the tests you send to universities when you transmit ACT scores. You could administer ten tests and only send the best results. This is in contrast to the SAT, which requires many institutions to send all of your previous assessments.
Minimum GPA for Liberty University
Many institutions need a minimum GPA, however, this is often the bare minimum to apply without being rejected outright.
The GPA requirement that matters is the GPA required for a realistic possibility of admission. We examine the current students' average GPA.
You should have a 3.5 GPA in high school and be in the middle of your class, according to Liberty University. If you only have a few Cs, you'll need to blend A and B grades. 
If your GPA is low, you can compensate by enrolling in more demanding topics like AP or IB. This will raise your weighted GPA and demonstrate you are ready for college.
Conclusion
Liberty University, located in Lynchburg, Virginia, is a private Evangelical university. The organization was created in 1971 by Jerry Falwell Sr. and Elmer L. Towns. It is one of the world's most prestigious Christian institutions, as well as one of the country's largest private non-profit universities. Even though the university's physical campus is located in Lynchburg, the majority of its students attend classes online. In 2020, the institution will have approximately 95,000 students enrolled, with about 15,000 in its residential program and 80,000 in online courses.
FAQS
Why Should You Attend Liberty University?
Liberty University has been redefining success for more than 50 years by cultivating leaders who believe in pursuing their purpose with integrity. Liberty University, which offers over 450 degrees, is dedicated to offering a quality education based on a biblical perspective to both residential and online students.
You will have the ability to engage with students and teachers from over 85 countries across the world, whether you are pursuing a degree online or on-campus.
How quickly can I finish my education?
The length of time it takes you to get your degree is mostly determined by the program you choose and the amount of transfer credit you have.
What is the admissions procedure?
You can apply both online and over the phone. The New Enrollment Team will assist you with registration and financial check-in for your first online classes, and the online admissions team will assist you throughout the admissions process.
To get started, call (800) 424-9595 or chat now.