Georgian College was founded in 1967 in the province of Ontario, Canada. It is one of Ontario's fastest-growing colleges.
In the International Student Barometer (ISB) poll, Georgian College achieved the highest score among Ontario colleges.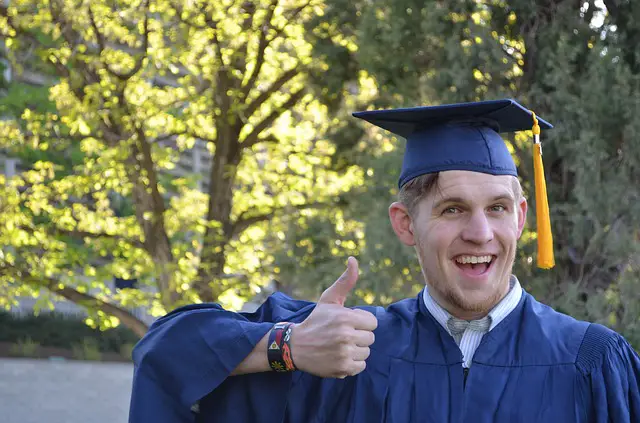 Survey
The poll asks about the arriving experience, learning, living, and assistance in four categories. Online and physical libraries, an environmentally responsible mentality, competent lecturers, IT help, arrival support, safety, and orientation were among Georgian's highest marks.
The study, which was conducted online by International Insight and comprised about 162,000 students from 180 institutions in 15 countries, was administered to students attending postsecondary institutions outside of their native country. Georgian students responded to the survey with over 200 responses.
Other Achievements
It has been named to the Top 100 Employers list for the past seven years. For the past four years, it has been named one of Canada's Greenest Employers.
Georgian was also ranked second among all Canadian colleges and institutions, and third worldwide. The ISB survey is the most comprehensive worldwide for foreign students.
Campuses
It includes four more campuses in Orangeville, Midland, South Georgian Bay, and Muskoka, in addition to three main campuses in Barrie, Orillia, and Owen Sound. It offers over 120 career-focused programs on all of its campuses.
Georgian College motivates its students
Georgian College uses education to inspire its students to be innovators, alter lives, and connect communities. It provides a wide range of courses, apprenticeships, diplomas, certificates, graduate certifications, college degrees, and university programs. It has 500 articulation and transfers agreements in place with 47 educational institutions around the world.
Prepares Its Students
It prepares students to be innovators and entrepreneurs, making them desirable to industry leaders. This is why industry leaders prefer Georgian College alumni.
Very Diverse
Georgian College's student body is exceptionally diversified, as it draws students from all over the world. As a result, you'll meet thousands of people from various cultures, broadening your horizons, improving your personality, and boosting your self-confidence.
The college, which has 75,000 alumni and 13,000 full-time students, has over 3,600 international students from 85 countries.
Scholarships & Financial Subsidies
They realize that scholarships and financial aid make students happy, and they have excellent news for you. Each year, Georgian College provides around $2.5 million in scholarships and bursaries. You may enjoy your college years without breaking your wallet if you qualify.
Graduate Employment Rate 
Georgian College has a high graduate employment rate, making it one of Ontario's best institutions, with 90% of graduates finding work within six months of graduation.
Student work experience pioneer:
With 6,200 co-op employer partners, Ontario's #1 co-op institution is recognized as a leader in student work experience.
With the highest percentage of students enrolled in paid co-op work terms of any Ontario college system, it is a leader in co-op programs across the province (based on OCAS 2019 fall enrolment figures)
Each program emphasizes practical, hands-on learning, and the majority of them include a formal work-integrated component, such as paid co-op terms, internships, and field placements.
Graduates' Satisfaction
Despite the challenges of a global pandemic and its economic consequences, their graduates' satisfaction with their Georgian experience rose by more than 6% to 82.5 percent, outperforming the provincial average.
Their students
Average age: 23 85% of respondents are 25 or younger, while 42% are 19 or younger.
50% of people identify as female and 50% as male.
2.5 percent claim to be indigenous.
14 percent have a college diploma and 13% have a university diploma.
Georgian applicants:
38 percent have graduated from high school
The indirect portion accounts for 62% of the total
61 percent of first-year enrolment comes from Simcoe, Grey, Bruce, and Dufferin counties, as well as the District Municipality of Muskoka
The Greater Toronto Area is home to 18% of first-year students (Halton, Peel, York, Durham, and Toronto)
Prerequisites For Admission
The admission requirements for each program differ. While you prepare your application, we may assist you with your academic credentials and confirmation of English language proficiency. International students should apply as soon as possible to ensure that they acquire a study permit or student visa insufficient time.
Graduate certificates
Transcripts from a college or institution demonstrating graduation topics and grades
Work/volunteer/internship experience described in a resume
A letter of intent explaining why you are applying
Diploma and degree programs
Transcripts from secondary or high school, showing subjects studied and grades earned.
Math and English credits are required for students in Grade 12.
Admissions prerequisites for each program can be found at georgiancollege.ca.
English language abilities
At Georgian College, the language of instruction is English. In addition to the academic admission standards, those applicants who do not speak English as their first language or who come from countries where English is not an official language must present proof of language proficiency.
Applicants must meet ONE of the following criteria to meet Georgian language proficiency requirements:
Three full years of secondary school (high school) English study in a country where English is the primary language (four years for BScN, Pharmacy Technician, and Addictions: Treatment and Prevention). Only Pharmacy Technicians can study in Canada.)
OR
It is necessary to complete a full year of study in a recognized post-secondary English program in a country where English is the primary language.
For more information visit georgiancollege.co
Conclusion:
The college is well-known for its high-quality education, with well-regarded training programs in areas including automotive business and management computer studies. 
Engineering technology and environmental studies, as well as community safety design and visual arts well-being Human services in the fields of tourism, hospitality, and recreation arts & sciences Marine and indigenous studies.
Georgian College promotes an entrepreneurial culture and has one of Ontario's greatest graduation employment rates.
FAQS
When is the deadline for part-time and online applications?
Part-time and online programs do not have an application deadline; you can apply until the program begins.
What is the application process for a part-time or online program?
It depends on the curriculum; some require an application through OCAS or Georgian, while others let you start enrolling in classes right away. For additional information on how to apply, go to the program websites.
How many courses may I take per semester as a part-time student?
Each semester, you can take a maximum of three courses.