The desire for quality education has been the driving force for establishing universities, which are institutions of higher learning that provide facilities for tutoring and research. Let us know more detail about 'Is American University An Ivy League School?'.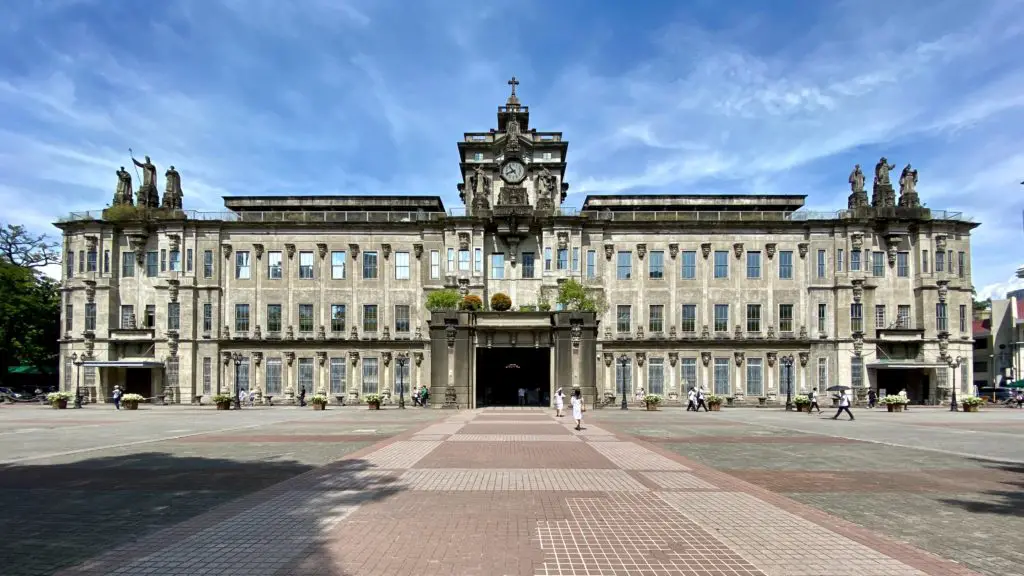 Is American University An Ivy League School?
However, each university established differs, and each has its unique strengths.
American university has been said to be an Ivy League school, because of its high standards but this technically is not true, as we shall see when we get into more details.
Is American University An Ivy League School?
Historically, ivy league schools are a group of schools that are part of the athletics conference in northeastern United States and are composed of only eight original schools.
However, the Ivy League has been used to connote schools of prominence and social elitism in recent times. 
Hence a lot of schools with quality have been called Ivy League schools. 
Although American University has been called Ivy League by some, it is not part of the original eight Ivy League schools.
American university is a well-defined, respected, and student-centered research university. 
It seizes full advantage of its location in Washington, D.C, which offers one of the most active environments for scholarships, grants, and experiential learning. 
Although American university cannot be specifically called Ivy League, following the original definition of ivy league, their reputation is of good standing and it is a prestigious university.
Knowing that American university is not an original Ivy League school, it is also important to know what schools make up the Ivy League.
What Are Ivy League Schools?
The term "Ivy League" emanated from the American college athletic conference constituting eight private research universities in the northeastern United States.
It was initially used to identify members of the athletic conference.
However, the Ivy League has evolved to become equivalent to prestigious schools and is currently being used beyond the sports context. 
Although there are many prestigious colleges across the united states which are mistaken for ivy league schools, the eight original schools that make up the ivy league are:
1.   Brown university 
2.   Columbia University
3.   Cornell University
4.   Dartmouth College
5.   Harvard University
6.   Princeton University
7.   University of Pennsylvania
8.   Yale University
Several other elite and demanding schools are mistaken for Ivy League, and this is due to their high standards and also proximity to the Ivy Leagues in the Northeast. 
These colleges are so often mistaken for ivy league schools that most people believe there are twelve ivy league schools, including the eight previously mentioned. 
They are:
1.    Stanford University 
2.    Massachusetts Institute of Technology(MIT)
3.    Northwestern University
4.    University of Chicago
Although the Ivy League is often considered to embody the best universities, this does not mean that several standard schools also similarly operated like the Ivy League do not exist.
Interested in going to American university? Here is a sneak peek at what American university is about.
About American University
Popularly known as AU, American University is a private research university founded in 1893.
It is religiously affiliated with United Methodists. However, this does not make it a religious school.
The university is situated in the suburban area of northwest Washington D.C. 
American University ranked 79th among national universities in the 2022 edition of the best college. It also ranked first out of 849 colleges as the most liberal college in America and ranked 16th among the best colleges for international relations in America.
Let's look at some of the essential features of AU:
Admission rate 
American University admissions are more particular/ selective with an acceptance rate of 39%. Most applicants who are admitted into AU usually have high SAT and ACT scores above the national average.
Admission officers at AU do not put a lot of emphasis on students' high school class category. The most important factor considered is an applicant's GPA.
Letters of recommendation from prominent persons, alumni, and prestigious highschool also give applicants an advantage.
Academic life 
American university has eight schools and colleges:
The school of international service 
College of arts and sciences 
Kogod School of business 
School of communication 
School of professional and extended studies
School of public affairs 
School of education 
Washington College of law
 It currently has over 160 programs, including 71 bachelor's degrees, 87 master's degrees, and 10 doctoral degrees.
It's campus 
American university offers various on-campus appreciation sites; gardens, open spaces, beautiful buildings, libraries, and several beautiful spots for relaxation.
AU campus also encourages students to volunteer and participate in community duties with several student services like nonremedial tutoring, daycare, health service, and insurance also being delivered.
There are several other catchy perks American university has over various colleges some of them are listed below:
Proximity to Washington D.C
Has an active environment so creates easy access to grants and scholarships 
Gives students exposure to different cultures    and beliefs 
Easy access to connections and global networks
Unique personal and academic balance while on campus 
Access to quality teaching(academic excellence) e.t.c.
Following the various perks listed above, one can easily tell that American University offers a wide range of opportunities for its students.
Conclusion 
American university is a standard school that offers a unique balance between school life, personal life, and work life.
It might not be technically referred to as an ivy league school, but it is a school of social elitism in its academic excellence.
Frequently asked questions
1. Is American university a religious school?
Answer: No, although religiously affiliated to United Methodists, this does not make it a religious school 
2. Where is American university located?
Answer: The university is located in the suburban pocket of northwest Washington D.C. 
3. What is the admission rate of American university?
Answer: The admission rate at AU currently is 39%
4. Is American university a good school to attend?
Answer: Yes, American university is a good university choice.