Cornell University is an Ivy-league school. It is located in Ithaca, New York. This prestigious college was founded by Ezra Cornell and Andrew Dickinson White in 1865. Cornell is a top tier school whose mission is to provide quality education and make valuable contributions in the field of academics, knowledge and education. The university boasts of multiple colleges across the city, a whole-some student experience (with students from 50+states and 100+ countries), accomplished faculty, students and alumni. Its mascot is the Big Red Bear. Let us know How much does Cornell give to international students?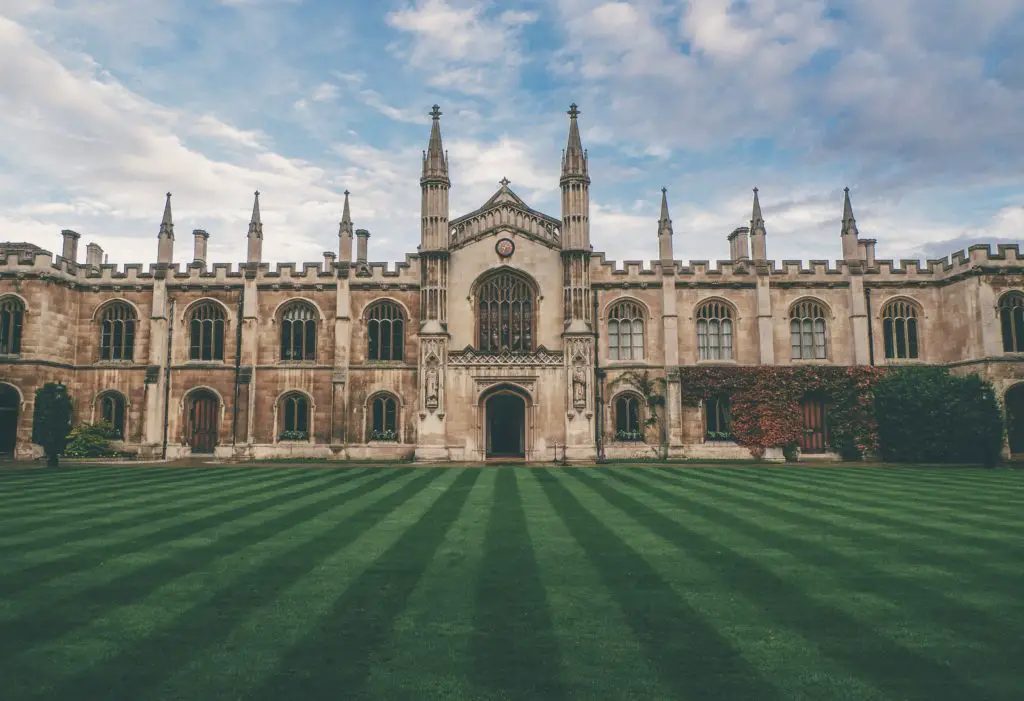 International students are an integral part of the Cornell student community. Approximately, a quarter of students at Cornell are international students. According to the university's website, the average financial aid for a first-year student was $40,000. 
Financial Aid At Cornell
Students come to study at Cornell not just from the United States of America but from other countries as well. This financial aid is in the form of a need-based Cornell grant award. The Financial aid initiatives that have been undertaken by the university are explained in detail below.
It must get noted, however, that financial aid for international students can only be applied for at the time of admission. Cornell doesn't accept applications for financial aid by any student after the said student has been admitted to the university.
Cornell University believes in granting financial aid on a need basis. No aid is provided by the university on a merit, athletic or talent basis. 100% financial aid is provided to students according to their demonstrated financial aid requirements. Furthermore, the University does not offer any loans. If any student wants to obtain a student loan, one needs to apply to private lenders (a list of such lenders is published on the university website).
Who Is Considered An International Student By Cornell?
International students are those students that are not USA citizens, USA permanent residents, who do not have a refugee/asylee status and are not undocumented residents of the United States of America. For granting financial aid, undocumented residents are considered domestic students. Furthermore, international students don't have dual citizenship in the USA.
Financial assistance is required for every student not coming from a privileged background because it enables students to focus on their academics. For those students who cannot afford the tuition fees and living expenses of their college/university, financial assistance becomes a primary requirement for completing their studies.
Financial Initiatives By Cornell (For International Students)
Loans offered are based on the financial situation of the student's family. Every financial aid applicant needs to re-apply for financial aid every academic year. Through the Undocumented Undergraduate Applicant Initiative, Cornell university grants financial aid based on the student's financial situation. This scholarship includes students that do not have U.S citizenship, residency or visa status.
For students who were admitted at Cornell after Fall 2018 or after:
1. For Those students who have a family income below $60,000 annually, the maximum loan in the initial aid offer is $0.
2. Those students who have a family income between $60,000 and $85,000 annually, the maximum loan in the initial aid offer is $2,500.
3. Those students who have a family income between $85,000 and $1,35,000 annually, the maximum loan in the initial aid offer is $5,000.
4. For Those students who have a family income exceeding $1,35,000 annually, the maximum loan in the initial aid offer is $7,500.
To know more about Cornell's financial aid schemes for international students, you may visit the official website of the college. The website also provides students with a financial aid calculator which can be very helpful.
Admission Requirements
First of all, every applicant to the University needs to fill out a Common application online. In addition to the application, Cornell requires the school year report, counsellor recommendation, teacher evaluations and mid-year report. Further, Cornell questions and writing supplement needs to be completed by each applicant as a mandate. Before the application deadline, every student needs to submit a high school official transcript.
Cornell has recently removed the compulsory SAT/ACT scores for 2022, 2023 and 2024 admissions. Some courses require students to attend interviews. Students need to pay $80 with the application as the application fees. Applicants also have an option to get a fee waiver if they are not in the position to pay the application fee i.e. if the cost of the application fee causes financial hardship to the family.
Conclusion
Financial aids remove all barriers between students and their education and make college campuses affordable for those who otherwise wouldn't have been able to finish their studies. Obtaining a college degree is essential for all those who wish to seek a job with a respectable salary. Various studies have found that students who got financial assistance got better Grade Point Averages (GPAs) and didn't drop out in between the academic year. 
Frequently Asked Questions
What Are The Tuition Fees At Cornell University?
The tuition fees at Cornell University are around $60,000 per academic year for every student. The total cost of obtaining an education at Cornell exceeds this because living expenses are not included in the tuition fees.
2. Can Students Who Are Citizens Of The U.S.A. Seek Financial Assistance At Cornell?
Students who wish to be a part of Cornell University but cannot afford the tuition fees can also apply for financial aid programs at the university. Their application will be accepted based on the financial aid demonstrated. Cornell doesn't give merit/athletic/talent-based scholarships. Financial assistance is only provided to those who are in dire need of it. You can only submit your application at the time of admission, Cornell doesn't accept financial aid applications after the students have been admitted.
3. What Documents Are Required For Obtaining Financial Assistance At Cornell?
International students who seek financial aid, need to fill College Scholarship Service (CSS) profile. Tax returns are an important document. Other documents vary from student to student, course to course. Financial aid forms must be filled out before the deadlines specified by the college otherwise they wouldn't be accepted.