Howard University is a privately federally chartered historically black research university in Washington, D.C. The university was established on March 8th, 1867. Its campus is vast (300 acres) approximately. Harvard University is a private Ivy League research university in Cambridge, Massachusetts. It was founded in 1636 and named after John Harvard (Puritan Clergyman). It is one of the oldest institutions and the most prestigious universities in the United States of America. Let us know Harvard University Or Howard University.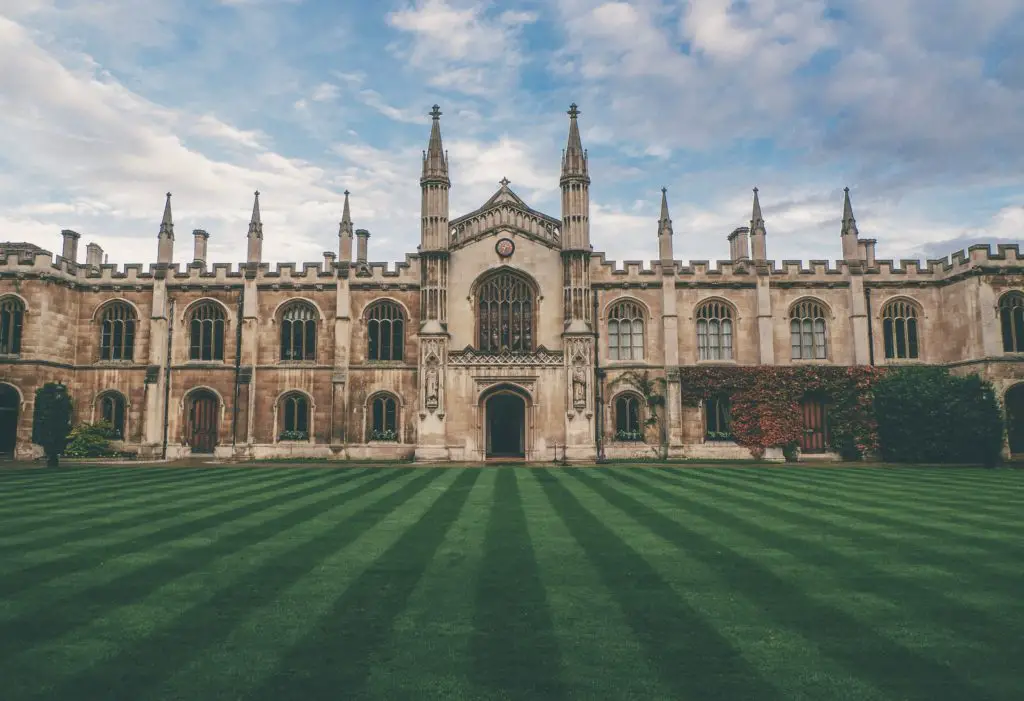 According to the statistics, Harvard University's fee structure is relatively greater than Howard's. Scholarships are given in both universities based on several factors, which are a deal-breaker for the aspirants.
Courses
Howard University has 49 Undergraduate programs that include:
Arts And Humanities: 25 Subjects 
Bachelors of Arts (English, history, art history, interior design, fashion design, philosophy)
Bachelor of Fine Arts (Acting, Ceramics, Dance, Design, Musical Theatre, painting, photography, sculpture, etc.)
Bachelors of Music in Music Education ( Organ, Piano, and Voice)
Bachelors of Music in Performance ( instrumental, piano, and voice).
Business And Management: 4 Subjects 
Bachelors of Business Administration ( Accounting, International Business, Management, and Actuarial Science)
Engineering And Technology: 7 Subjects
Bachelors of Science ( Chemical Engineering, Civil Engineering, Computer Engineering, Computer Science, Electrical and Mechanical Engineering)
Bachelors of Business Administration in Information Systems.
Natural Sciences: 7 Subjects
Bachelors of Science in Mathematics
Bachelors of Science in Mathematics (Applied Mathematics, Computer Sciences, Mathematics Education, Applied Physics, etc.).
Bachelors of Science in Physics ( Applied Physics and Professional Physics).
Life Sciences And Education: 2 Subjects
Bachelors of Science in Biology and Psychology.
Harvard University also has 49 Undergraduate programs, and some of them are listed below: 
Bachelors of econometrics and quantitative economics
Bachelors of Social Sciences
Bachelor of Computer Science 
Bachelors of Applied Mathematics 
Bachelors of Statistics
Bachelors of History and Sociology, and more.
Although both the Universities offer the same number of Undergraduate programs, Harvard University provides most of the programs that are based on modern and ancient studies, which makes it slightly on the top.
Fee Structure
Harvard University
The fee structure of Harvard University in the latest 2022 is $78,200, which includes the tuition fee, the room cost, the board cost, and the book costs. Therefore, the tuition fee for Harvard goes up to $48,000 approximately. Other costs, such as books and room, go up to $17,686. Still, the students end up paying significantly less because of the university's financial aid.
Howard University
The fee structure of Howard University in the latest 2022, is $28,916 which includes the tuition fee, books fee, living costs, and suppliers' costs. There is a hike in the tuition fee by almost 5% this year (2022).
Scholarships
Harvard University
At Harvard University, 70% of the students receive some kind of financial aid ,and their parents  earn less than $65,000 and are not said to contribute any penny. Scholarships at Harvard are given on a need basis with an average total of $55,000. 
Some of the students receive scholarships but 30% of students receive no financial support and it is the data from CNBC. 
Howard University
At Howard University, scholarships or financial aid are given on a Merit basis and needs basis. If you want to attain a scholarship, you need to have a high GPA, SAT, and a letter of recommendation from your mentors. If you want to have need-based grants and loans, one needs to show the EFC form that states that a person's family income is below a certain limit that is programmed by Harvard University. 
The university also provides the external scholarships for the special Cass such as: 
Gender- transgender or women
Minority groups
Creative arts and studies
Immigrants
Religious groups
Acceptance Rate
Harvard University
The acceptance rate at Harvard University is 5% and the early acceptance rate is 13%. One needs to have an SAT score between 1460 and 1580. Harvard University also expects the students to be a little above average in their high school studies. The required GPA for qualifying is 4.0.
Howard University
The acceptance rate at Howard University is 39%. Most of the students have SAT scores between 1130 and 1260 and the selective rate is more. The application fee is $45%.
Howard University expects the students to be a little above average in their studies but a GPA of about 3.55 is required to qualify.
It is clearly shown that the academic range of Harvard University is more than that of Howard University and the acceptance rate is also much less than the acceptance rate of Howard's.
Why Do People Choose Harvard University?
Harvard students have access to world-class facilities that include the topmost faculty, individualized instructions, and the perfect campus that comprises the world's renowned alumni. Harvard University is influential for the students, they have a dream of getting graduating from Harvard University. The vibrant community at Harvard University encourages students to progress in life.
Why Do People Choose Howard University?
According to the students at Howard University, they have an inclination toward the HBCU culture and the overview of the D.C life. The long list of notable alumni, being in the university that is situated in the capital of the country arises the interest in the students to take admission to Howard University.
Conclusion
Now that we have the data, it is not difficult to say that both the universities are different from each other. They are influential and renowned universities that comprise students' dreams and passions. So, one can choose the university according to their interests and passion. They should explore the opportunities and then make their decisions. Howard University and Harvard University consist of many courses of relevant interest and invoke skills and support your dreams. So, in this article, we have compared certain things about both the university.