Every engineer desires to get into Google or Microsoft. Similarly, every student desires to get into IVY League Universities. The recognition degree of such Universities is self-sufficient to get a high-level job because the courses these universities provide are accompanied by research, case studies, and practicals that ensure the in-depth study of the subjects. Every year lakhs of students apply for those universities, and the acceptance rate is very low because of the large number of applicants. In this article we shall see Harvard MBA Acceptance Rate
Famous personalities, including Barack Obama, John F. Kennedy, and Mark Zuckerberg, graduated from Harvard University. It is deemed a university that ranks among the top 10 universities worldwide. It is situated in the heart of our country,i.e., in Cambridge, Massachusetts, which is well known for its world-class two universities. However, the acceptance rate of the university is only 4%. One has to be skilled, competitive, and versatile enough to get selected for it. Though a high GPA and extracurricular activities do not guarantee admission, they make you stand out from the crowd and increase your chances by 50%.
The Master's in business administration courses from the USA are highly valued worldwide. The well-known personalities who graduated from this school are Henry Paulson, Jim Koch, Sheryl Sandberg, Steve Bannon, and Robert McNamara. An MBA, 2-year program, enhances your marketability as a professional and increases the number of job opportunities. Over 98% of MBA graduates are extended full-time job offers. The salary potential after this program could be huge and could launch your career with one of the world's top companies. If anyone gets the degree of MBA from Harvard, it becomes icing on the cake. Harvard business school is ranked among the top business schools in the world. The acceptance rate is around 9-10 %, and these stats are self-explanatory about how the competition goes on among the applicants.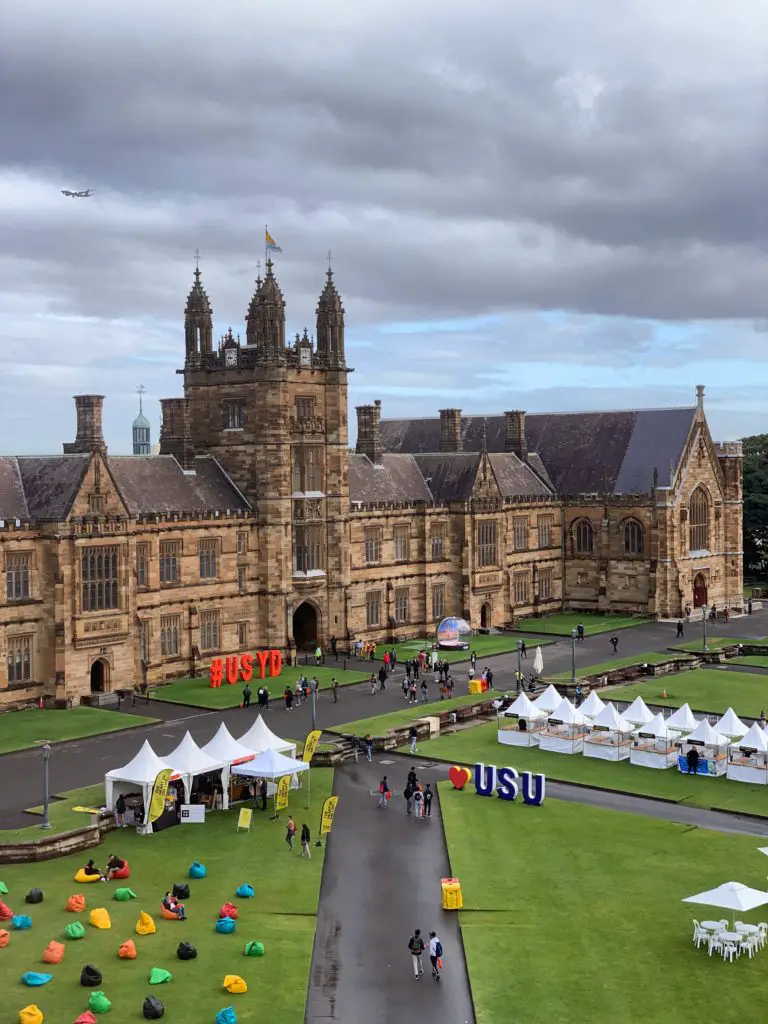 Students who graduated from the following colleges are in benefit
Harvard
Stanford
University of Pennsylvania
Columbia
Dartmouth
Duke University of California Berkeley
Georgetown
 IIT
 Cornell
 Brown
 New York University 
US military academy
 Brigham Young University
 northwestern
 university of Virginia
Qualities that the MBA program values the most
Leadership skill
Analytical intelligence
Emotional intelligence
Creativity
Community spirit and Collaborative style
Global awareness
Though the selection is based upon professional achievements and organizational responsibility, there are certain parameters upon which the students have a high chance of getting into Harvard business school for the MBA program:-
Maintaining GPA above 3.69 out of 4 is essential because it provides information about your character to the selecting council. It tells that you're a serious student about/her studies and dedicates time effectively in the classes.
Standardized tests are vital for the admission requirement for many graduate schools worldwide; the same goes for Harvard, where students have to score above the baseline of 730 in the GMAT exam.
All the courses are provided in the English language only, so it's necessary for the student should have command over English. To prove this, international students have to give TOEFL or IELTS, and natives have to submit their details which describe the student as a citizen of the country.
A letter of reference should be from a senior executive within the applicant's organization. It doesn't only describe your good qualities but also your progress journey, from where you started and how your journey in the organization has changed your lifestyle.
Extracurricular activities are also essential, but they should be worthy of mention. Don't apply extracurricular activities which you considered for applying for your undergraduate degree. You need to be professional here. You can mention freelancing and community involvement jobs, and if you've helped a company greatly in its growth, you can mention them as well.
Work experience of at least 2-5 years, average work year experience is four years according to stats of the past years.
The most important thing you all need to consider before applying to an MBA program is to find out why you want to do it, what your expectations with this course are, and how you will help the country in its growth. Be mindful, don't focus solely on test scores and GPA to carry your application forward.
The application period for round -1 starts from September, and within a month. You need to submit the following requirements needed:-
Transcripts
GMAT/GRE score
TOEFL/IELTS score
Essay
Recommendation letters
Resume
Acceptance of policies and fees details
The second round of interviews starts in January. After the interview, it'll be decided whether you are selected or not.
Class profile of MBA course at HBS(Harvard business school):-
46% is for women and 37% for international students.
Class profile of MBA course at HBS on the basis of the graduation degree:-
Engineering=27%
Business/commerce=21%
Economics= 20%
Maths/physical science= 15%
Social sciences= 13%
Arts/humanities= 4%
Class profile of MBA course at HBS on the basis of Pre-MBA industry:-
Consulting= 17%
Venture capital/private equity= 15%
Financial services = 12%
Manufacturing/industrial/energy= 11%
Technology= 11%
Consumer products/retail/ E-commerce= 9%
Non profit/Government/education = 8%
Healthcare/ Bio-Tech= 7%
Media/entertainment/ travel = 7%
Military= 5%
Services = 3%
Many programs incorporate the costs of international business trips, real-world consulting projects, and other experiences into their fees. The workshops, coaching, and career fairs make this course very expensive. The tuition fees of an MBA degree from Harvard costs around $73,440 for each academic year which is a hefty amount for a middleman. Support highly skilled candidates who deserve this course are provided with financial aid, but merit-based scholarship isn't available. 
Among the HBS MBA grads seeking employment,96%got a job offer after graduation in Consulting and tech companies. These companies shell out the most money for MBA graduates, so not surprising that HBS continues to see median base salary growth for its new alumni. Those who got into consulting make well over $200,000 after earning their degree. The average base salary for new MBA graduates is $165,000. Tech salaries for MBAs are also about 20%-25% higher for MBA graduates than undergraduate hires.
Conclusion
The most important thing is your interest in the field in which you are interested rather than that, no matter what degree you get, your professionalism in that field is required the most. You need a passion for your work. You need to be skilled to stand out for yourself.