Grand Canyon, formerly known as Grand Canyon College, is one of the largest universities for Christian students in Phoenix, Arizona, USA. On the campus of Canyon school, almost 20,000 students study more than seventy thousand students attend the online degree program of Grand Canyon. Grand Canyon University, a private, for-profit university started its journey in 1949. It offers different degree programs in both offline and online modes. More than 25 thousand students attend the campus of Grand Canyon University, while another 90,000 or so pursue courses online from this university.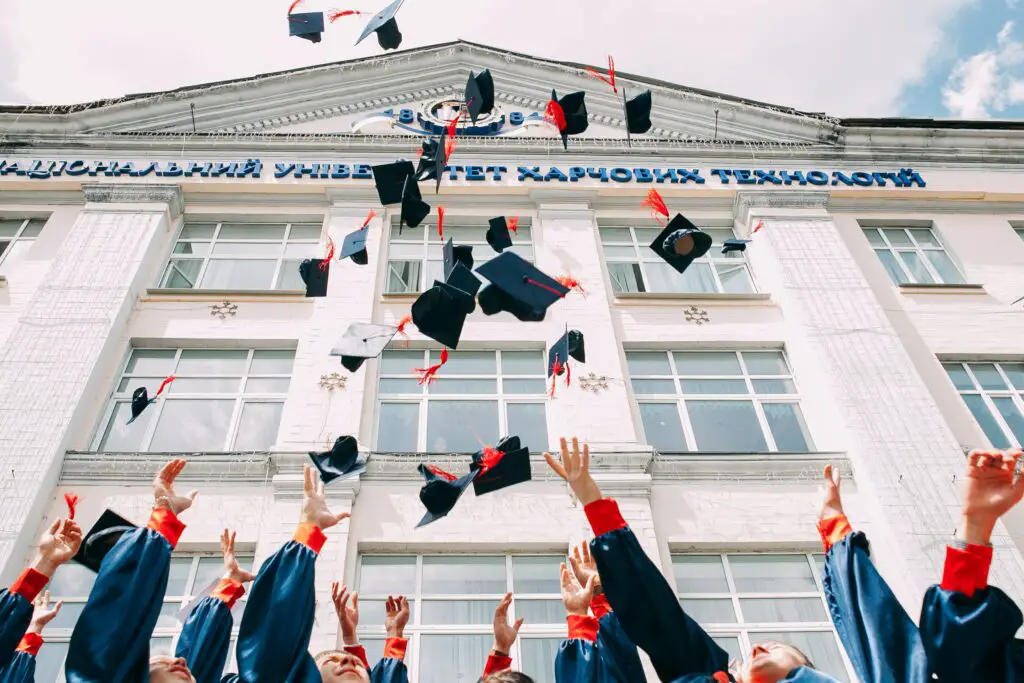 Grand Canyon University
Grand Canyon University is known as the largest Christian university in the world. But students from any region and background can fill out the application form for this university and get admission if they fulfill all the mandatory eligibility requirements of the admissions procedure at Grand Canyon University.
Grand Canyon runs some common bachelor's programs that are available to both online and offline students, while it also has some separate courses that are available to students who study on the campus of the university.
Courses
You can pursue degree programs from the Grand Canyon, such as doctoral studies, engineering and technology, business education, science theology, fine arts and production, nursing and health care professions, humanities and social sciences, and more.
The courses offered by Grand Canyon are designed in such a way that the students can attend those courses according to their schedule, and some more advantages of the online courses from this school are: affordable online tuition; flexible and convenient online courses; it provides all the study materials to its students in online mode, so they do not need to move here and there in search of study materials; accredited online degree programs are efficient for the students who want to pursue an online degree.
How can you apply for admission to Grand Canyon University?
If you are seeking admission to the Grand Canyon University and want to apply for entrance to this university, then you should follow these steps:
Visit the official website of Grand Canyon University and click on the admissions link there.
Click on the "apply" button, and it will open the registration form before you.
Fill in all the mandatory details in the form, like email, personal descriptions, phone number, and other descriptions, then click on register. It will provide you with a user ID and password, which you can use until your admissions procedures are complete at the university.
Grand Canyon University does not charge any fee for its admission form.
It reviews your filed form within 24 hours, and if you are eligible, it will suggest the best course according to your details.
You will get other details before admissions such as tuition fees. Some more charges will be charged by Grand Canyon University.
Grand Canyon University offers scholarships to students who study on its campus.
Eligibility for Admission to the Grand Canyon University:
According to the official website, a student must possess the following eligibility requirements if he wants to study at Grand Canyon University:
A must accept the theology decided by the Governing Council of the Grand Canyon University.
You must have passed high school, and you should keep your valid high school transcripts for consideration in the admissions process of the university.
GPA score should be more than 3.1, but if it is less than this, you should have enough college GPA or have passed any test with a qualifying score for admission to Grand Canyon University.
The acceptance rate of Grand Canyon University is 73%, which is quite good compared to some other prestigious and private universities.
If you want to pursue the courses at GCU online, you should submit an admission form, upload all mandatory documents, and pay the course fees.
The eligibility criteria for GCU vary according to the courses.
Fees and Other Costs at the Grand Canyon University:
The GCU has divided its fees into two parts. The first is for traditional students. "Traditional students" means the students who study on the campus of CGU, and "non-traditional students" are those who pursue its programs online mode.
The fees for non-traditional students vary according to the course. If you join the Education and Science Programs at GCU, you have to pay $455 per credit. The RN-to-BSN programs, students have to pay $340 per credit; in the Business Programs, fees are $630 per credit; in the Online and Professional Studies Programs, allowance is $565 per credit; and in many other online courses, emolument is different. You can check the official website to know the exact fees for GCU online programs.
The website of GCU is www.gcu.edu. Go through this, and then click on the "Menu" section. In the menu tab you get an option of  "Tuition and Financial Aid" option. Click on it, and you will get details about the fees.
The students who pursue their studies on the campus of Grand Canyon University have tuition fees of $8700 per year. GCU has not increased this emolument by the university for the last fourteen years. Students also get scholarships at GCU.
You should pay some credit per credit according to the undergraduate program type and semester.
Some programs at Grand Canyon University:
GCU offers more than 200 degrees to its students through different streams and programs running at Grand Canyon University, and here is a list of some of the popular programs that are famous at GCU.
Business and Management
Criminal Justice, Government, and Public Administration
Engineering and Technology
Technology Ministry
Nursing and Healthcare
Medical Studies and Sciences
Language and Communications
Psychology and Counseling
Performing Arts and Digital Arts
Besides these, some more programs are popular among the students, and these courses are designed so by GCU can provide more knowledge to students theoretically and practically and help them achieve something after completing these programs from GCU.
Facts About the Library and Museums of Grand Canyon University:
Grand Canyon has a vast collection of books for all its programs, like undergrad, post grad, and research. Students can access all the books online and offline on the campus of the GCU university. If you want to study the books of GCU, you have to create an account for it, and if you access the book database, you only log in to your account.
The students studying on the campus of the university can visit the library from Monday to Wednesday between 7 a.m. and 10 p.m.; from Thursday to Saturday between 10 a.m. and 8 p.m.; and on Sunday between 10 a.m. and 10 p.m.
If the library hours change at GCU, you can ask the staff about the timing and the availability of books.
You can get books related to all courses and programs at GCU, and along with the books, you can study journal articles, research guides, alumni access, RefWorks, Endnotes, and more that can help you achieve your goals from GCU.
GCU has a main museum known as the Jerry Colangelo Museum, which contains the history of GCU, the present, and the future of GCU. It has all those things that remind us how Grand Canyon University became a prestigious university, its notable personalities, and many more particular things you can see in the museum of GCU and learn something new from it.
Campus Life of Students at Grand Canyon University:
If you study at the Grand Canyon in Phoenix, you can feel the freshness of the campus, the education-friendly environment, and the equality among all religious students. Recently, GCU has developed some new classrooms that are attractive and have many other facilities. People refer to Grand Canyon as the heart of Phoenix city," as the campus' expansion is in a wide area of the Phoenix and the campus is "echo friendly" because it is decorated with plants and flowers. The mess at the GCU is also famous among the students because they regularly get new dining options, sparkling swimming pools, athletic facilities, a classic gym, and rehab centers.
GCU offers a fast-track graduation option to students who join GCU's for-credit courses. If you choose the fast-track option, you can enter the workforce instantly and pursue your course quickly.
To help students and solve any issue, Grand Canyon has established the Office of Student Affairs, where students can put their queries in front of coordinators, who can provide possible solutions to these problems quickly time.
Conclusion:
Grand Canyon University is a private, for-profit university that offers more than 200 degree programs to students in different streams and courses. Grand Canyon University is famous as a Christian university, but students of all religions can study there. They only have to accept the university's privacy policy. It does not charge any application fee from the students who fill out the form to get admission to this university. You can study on the campus of Grand Canyon, or you can pursue its different courses online from your home. The fees for campus students are higher than the online students. They also get scholarships, while for students who do programs online, the emolument varies according to the program.
FAQ:
Does GCU allow students to consume alcohol and tobacco products on campus?
No, Grand Canyon University does not allow the use of tobacco products or alcohol on campus, and if any student uses them on campus, he will be fined strict actions will be taken against him.
Does Grand Canyon University have clubs on campus?
GCU does not want to put extra pressure on the students and tries to connect them with the faculties and other students, so it offers fun events and activities on campus. It has clubs and organizations to entertain the students and minimize the pressure of studying on campus so that they can learn something new without pressure and with enjoyment.