Without controversy, Indiana University is one of the best-ranked universities in the U.S. Indiana University, located in Bloomington, is a great learning environment for both conventional and non-conventional academic learners. Let us see about the online review of Indiana University.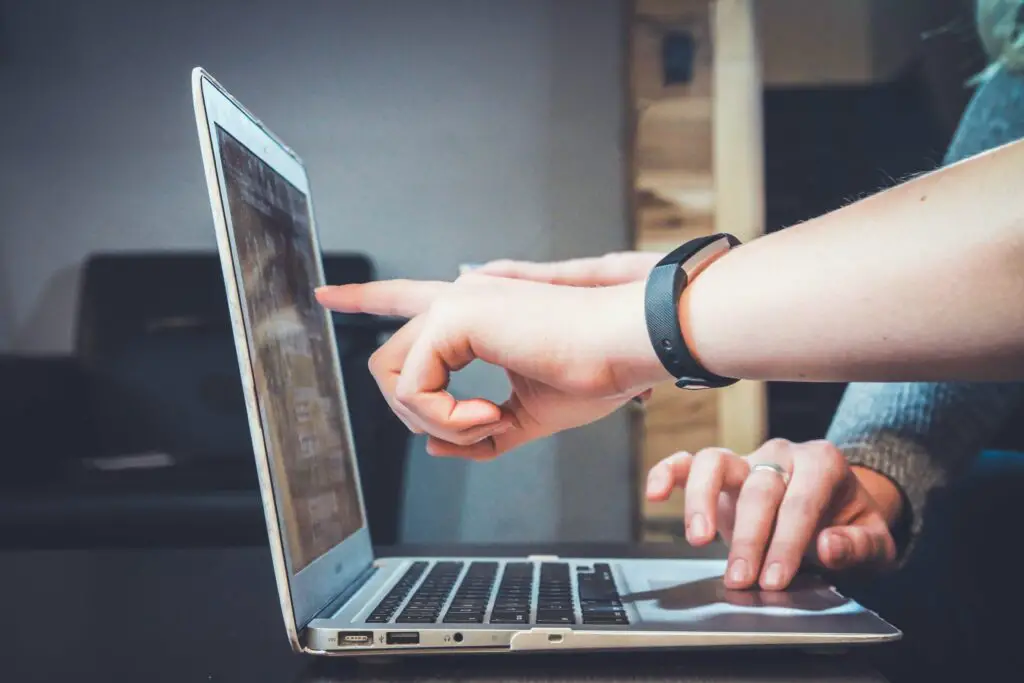 If you're an ambitious, career-driven, and passionate person, and you're weighing your options as to which university to attend in fulfillment of your future career, Indiana University might be a good choice for you.
This citadel of learning has more than 20 learning communities, more than 750 student organizations, and more than 130 cultural organizations. It's a perfect place to find a blend of people with similar and diverse opinions and perspectives to yours.
Indiana University Online Review
Indiana University – Bloomington is a highly ranked university in different categories. It's an overall B-rated university. It's the second-top public university in Indiana. Indiana University rated 4 stars on a scale of 5 in online review. It's rated 35 out of 601 of the best public universities in America. It's rated 24th out of the 1521 colleges with the best student life in America. 
What Do people say?
That being said, I was wondering if you could trust Indiana University with your future career. I'll implore you to stay away from that doubtful mind.
Studying at Indiana University – Bloomington will afford you hands-on instructions throughout your program, and you can anticipate a promising career after the completion of your training. The chances are you'll be connected with employers, especially if you use the university's career center and attend the job fairs offered by the university. 
Let's dive deep into reviews of Indiana University – Bloomington as we look at various rankings and positions for this great institution of learning. 
Indiana University Rankings and Statistics 
According to U.S. News and World Report, Indiana University Bloomington is ranked #1 in nonprofit management; #1 in environmental policy and management; #1 in public affairs; and #2 in social psychology, all in graduate programs. It's ranked as the #1 online MBA program and the #2 best college campuses in Indiana.
There are many other encouraging positions Indiana University is occupying according to various niche rankings based on the data and statistics supplied by the U.S. Department of Education and National Science Foundation. 
Out of 458 best colleges for sports management, Indiana University is ranked 16th; it's ranked 17th of the best Greek life colleges in America out of 718.
Indiana University is the 36th of the 126 best big colleges in America. Out of the 1396 best college campuses in America, Indiana University is the 38th.
It's ranked 40 and 41 among the best colleges for business and the best colleges for athletics out of 1243 and 1356, respectively. 
Out of the 958 best colleges for education in America, Indiana University is ranked 41. It's the 42nd-best college for music in America out of 276.
45th-best college for public health out of 260. 77th of 925 best colleges for communications in America. 90 of the 1528 colleges have the best professors in America.
91st out of 877 best colleges of computer science. 102 of 852 best colleges of economics 95 out of 1,103 of America's best colleges for biology. 196 of the 494 best colleges of engineering in America 277 of 919 best colleges for English in America 288 of 933 best colleges for history in America 
Bachelor's Online Programs Rankings and Reviews
The rankings and reviews are equally available for both the online and onsite programs at Indiana University. 
According to U.S. News, Indiana University – Bloomington has been offering an online bachelor's program since 2008-2009, and it's rated as the #29 best online bachelor's programs in the United States. The overall score of the university is 89 out of 100. 
Indiana University is ranked as the #40 best online bachelor's program for veterans, the #8 best online bachelor for psychology, and the #17 best online bachelor in business programs. 
Graduate School Ranking and Reviews of Indiana University
Indiana University is ranked as the #22 best business school in America, the #8 best school for accounting, the #7 best school for entrepreneurship, the #12 best school in marketing, the #11 best schools in production, and so on. 
Indiana University is ranked as the #9 best schools for Informatic technology and systems. 
It's ranked as the #37 best school in Biological Sciences, the #44 best school in Biostatistics, the #46 best school in Earth Science, and the #22 best schools in Geology. 
analysis Indiana University – Bloomington is ranked as the #8 best school for nuclear science, the #48 best school for physics, the #32 best school for mathematics, and the #25 best schools for analysis. 
To what degree can we trust these rankings and reviews?
First, let's agree that these rankings and reviews are according to U.S. News. Therefore, they're reliable and accurate.
Note that the U.S. News rankings and reviews of schools both in America and at global levels are based on certain criteria including
Engagement: This is awarded 35% in the ranking. It's concerned with how engaging the programs and courses the school offers are. For instance, how are the students able to interact and engage with their instructors and other classmates?
Services and technologies: This criterion is awarded 25%. It looks at how the program can incorporate diverse technologies into its teaching such that it provides learning assistance for the students, career guidance, financial assistance resources, and so on. 
Faculty credentials and training: It's expected that the instructors both for the online and offline school programs should have the credentials that reflect their capacity. This criterion for ranking methodology is ranked 20%.
Expert opinion: This also accounts for 20% of the ranking criteria. The experts' opinions are secured in the ranking and review processes to account for errors that might have occurred in the other criteria.
Students' comments and reviews of Indiana University
Below are some of the comments students make about Indiana university looking at some important topics like perception about the school, dorm life on campus, academic rigor, dining, campus safety, and so on.
Micheal from Westfield, Indiana is currently in his year 3 studying earth science. He believes that Indiana University is a great place to study because there are many professors on the ground to help you with your academic work. If you avail yourself, given all the available resources on campus, there is no way you can fail a course.
Carmen from Mooresville, Indiana is another student that expresses his opinion on Indiana University. According to him, academic life can be rigorous on campus – you've got to be hard-working.
Maria A. from Indianapolis, IN, according to her, Indiana University can be expensive. But on the other hand, you can still get some band for the buck. You can enjoy up to a 60% discount on every meal you purchase on campus. Moreover, coming to study at Indiana University will bring you in contact with all sorts of people. Therefore, you need to be assertive to take control of your life and your academics. Otherwise, you might get lost on campus.
Conclusion
Indiana University – Bloomington is ranked as the #152 best global universities. It's rated as one of the best universities in America. The second-rated public university in Indiana.
The opinions from students about Indiana University– Bloomington differ, but the overall rating is quite encouraging. It's no surprise Indiana university is rated 4.3 stars on a scale of 5 on online review. 
At the time of writing this article, there were over 200 majors and 80 languages offered at Indiana University. There are more than 750 clubs and more than 400 study-abroad programs. 
Studying at Indiana University will afford you hands-on instructions throughout your program, and you can anticipate a promising career after the completion of your training. The professors and instructors at Indiana University are friendly. They'll guide you through your course. Moreover, it's easy to find mentors and academic advisers so that you don't lose your focus.
Frequently Asked Questions
What makes the University of Indiana Bloomington a good choice?
Indiana University Bloomington is regarded as one of the top universities in America. This university is rated #72 out of 443 public Universities. It is ranked as the second-best public university in Indiana. Recall that Universities are ranked based on their academic performance, research works, and so on
What are overall students' experiences like at Indiana University?
On average, students' experiences at Indiana University are quite good. For instance, according to data collected by nich.com, 4,787 students expressed their views and experiences of Indiana University, and 1,251 students rated the school as excellent with 5 stars. 
1,889 students rated it very good with 4 stars. 1,285 students rated it as average with 3 stars. 249 rated it as poor with 2 stars and 113 rated it as terrible with 1 star. Overall, Indiana University is a 4 star rated University on a scale of 5. 
What is Indiana University best known for academically?
Indiana University is best known as a home for students interested in studying liberal arts, and business majors. It launched the first school of philanthropy, the first nation's school of informatics, and the nation's largest medical school. However, nursing school in Indiana can be challenging and hard to enter.