To know the acceptance rate of Florida state university..read on this article..
Introduction
As a student looking for schools to gain admission into, that is considering gaining admission to Florida state university. Hence, looking for the admission procedure and the school acceptance rate, do not fret. Florida state university is a good university that is known to give its students quality teaching, and at the same time admits thousand of students into the school annually (44,000) making it has something to say about their rate of acceptance. In this article, we will delve fully into their admission requirements and processes.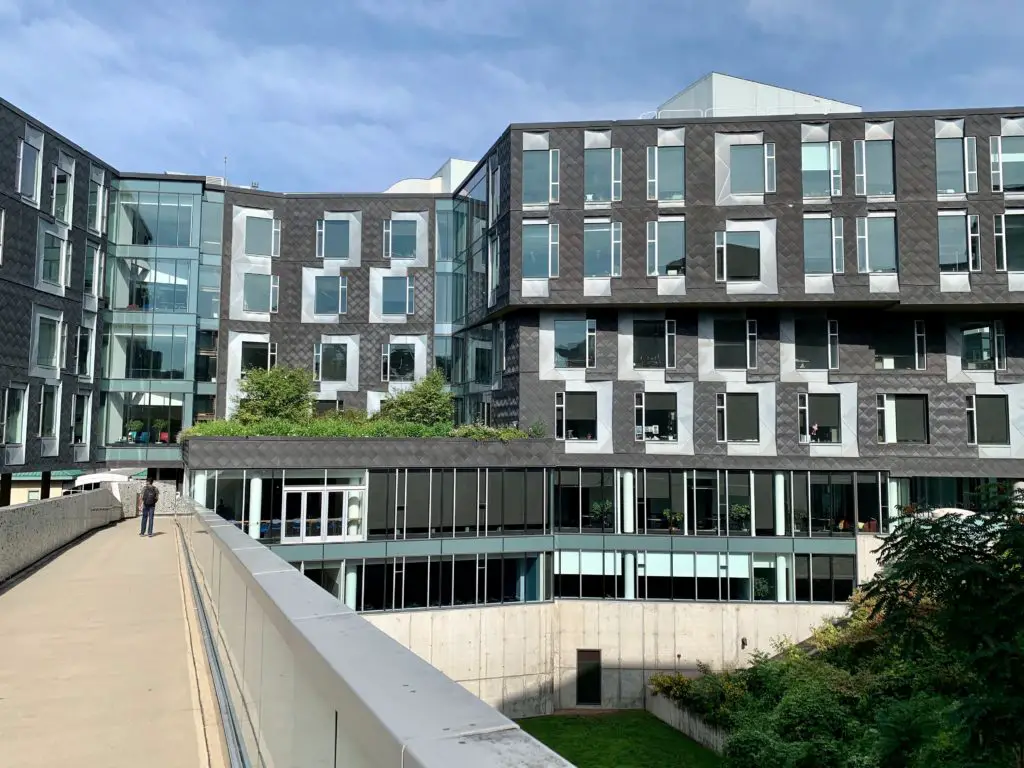 Florida state university Overview
Florida state university, likewise known as Florida State or (FSU) is a public research institution located in Tallahassee, Florida, United States. It was established on January 21, 1851, as a boy's university with the hope that the state could be influenced and take it over as one of its seminaries. The school is known as a preeminent research institution in Florida State and likewise, their excellent mode of teaching for their student in most of the major fields the school can offer. Examples are medicine, business, social science, etc
Due to the outstanding expansion since its establishment,  the college has grown into numerous campuses which are distributed all over the city of Florida, we can find its main campus in Tallahassee while another campus is in Panama City. The school is divided into 16 colleges with more than 110 centers, laboratories, facilities, and institutes that offer more than 300-degree programs annually. Among the colleges are the college of arts and sciences, the college of human sciences, the college of education, the college of music, the college of law, the college of medicine, the college of theatre, and many more.
Florida state university acceptance rate 
The overall acceptance rate for Florida State University was said to be 36.0% in the year 2020 with over 58,900 students that submitted college applications, it does not include the transfer students but both the in and out of States students. The school admission rate is considered a little bit higher compared to the other universities that are found in the localities and are at the same level. The breakdown of the college applicants is as follows; The total number of applicants is 58,936 while the number admitted was 21,202, and the number that eventually enrolled is 7,106. The breakdown can be represented in male and female proportions. Male applicants (38 5%), admitted (37.8%), enrolled (39.5%) and Female applicants (61.5%), admitted (62.2%), and (60.5%) eventually enrolled.
For students who have unique circumstances by not being sure of watch residence states, they fall In (maybe in or out of state), the school has them in mind and hence, provides for them an overall information page, it will help them determine what category they fall into and how high or low is the region's preferential acceptance rate. All you need to do is log in to their portal to determine it.
FSU GPA requirements for all applicants 
GPA requirements are considered important information for all Florida state applicants because FSU deemed it a huge part of their admission process, The average GPA  is 4.07, and anything lesser than that is said to be in a weak range. The acceptance rate of such people is nothing but a miracle. So anybody that is not familiar with the school process should pay specific attention to their GPA and strives for it to be on the high side. 
All first-year applicants are to fill out a Self-reported Students Academic Reports (SSAR) before they can even think of starting their application, this is for all students unless a student received a GED or is considered an international student.
Florida State University SAT and ACT requirements for all applicants
Other important requirements assessed in the university are your SAT or ACT scores, many people think the school does not have a test score range but as we all know that each school has its standardized range and is sometimes hidden from the applicants. For FSU, the average SAT score is 1270 on a scale of 1600, it can also be broken down into the 25th percentile which is said to be in a lesser range, and the 75th percentile, a higher rate of gaining admission. The 25th and 75th percentile are 1220 and 1330 respectively.
The score has a scoring policy (i.e they only choose a test score that has the highest score) this is not for some other schools in which they requested the average test score of their SAT examination. For FSU ACT score, has an average of 28 and is thus, considered moderately competitive. The 25th percentile is 26 and anyone that has a test score that is considered lesser than the 25th percentile, such people will have a very hard time securing admission from that university. The 75th percentile is 30 which is considered to have a high chance of getting admitted.
Conclusion
Florida State University is another school that is known for its exquisite research mode and for granting its students to have the privilege of enjoying an outstanding model of teaching. Due to this, the school acceptance rate is a bit higher than other colleges in the vicinity but that doesn't mean students can not get in, all you need to do is put more effort into your GPA and SAT or ACT exams in other to have a smooth shoo-in.
Frequently Asked Questions
Can I get into Florida State University with a 3.7 GPA, a 4.1 weighted GPA, and a 1300 SAT score?
Your GPA and SAT score are in the range of statistics of accepted students, which means you have a chance, make sure you submit everything that is requested for your application. If you are a Florida resident, hopefully, you are eligible for Bright Futures scholarship.
What is the lowest GPA that FSU accepts?
They don't want to accept lower GPAs so there's no reason to ask. I would just say to apply to get into one of the colleges that have fewer students(college of engineering) and then change your major when you get in
Word count: 1015