The University of California, Los Angeles is a public land grant research university that first had its academic roots deeply and firmly established in 1882 as a teacher's college. It was absorbed into the University of California group in 1919 making it the second oldest university in the 10 campus system. It is currently the most applied-to University in the United States receiving 168,000 undergraduate applicants a year, as of Fall 2021. It is considered one of the public Ivies and ranked as one of the best universities in the world. Its motto is "Fiat lux" to mean "Let there be light".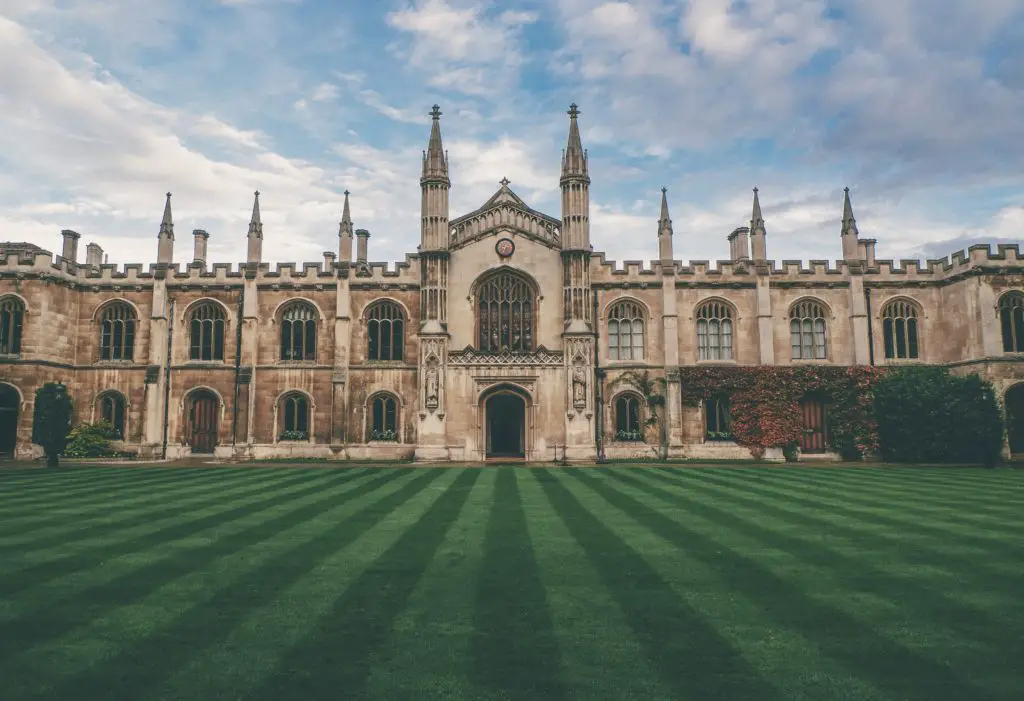 People may be confused between University  Of California and University Of California Los Angeles, but both are the same college. It is located in Los Angeles, California with 31,600 undergraduate students and 14,300 graduate students. It has an extremely wide range of courses and disciplines and is organized in 12 schools and the College of Letters and Science. Including engineering, mathematics, law and business courses.
The University of California Los Angeles
History
It started as the Los Angeles branch of the California State Normal School and officially opened on August 29, 1882. This was due to the request of the then-Senator of State, Reginaldo Francisco del Valle. It became the second University of California campus after UC Berkley in 1919, even though it met resistance from UC Berkley Alumni and then-UC President Benjamin Ide Wheeler. However, David Prescott Barrows, the University of California President at the time did not share his views, and that is how it came to be. It was called the Southern Branch of University of California, and awarded its first Bachelor's degree on June 12, 1925. It expanded to Westwood in 1927 to cater to the growing size and the name was changed to the University of California at Los Angeles that very year. The "at" was replaced with a comma in 1958. It finally awarded its first master's degree in 1933 and doctorate in 1936.
Campus
The campus now consists of 169 buildings that sit on 419 acres in the western part of Los Angeles. This makes it the second smallest of the 10 University of California Campuses. It is divided into North Campus and South Campus informally, which are both located on the Eastern side of the University's land. The North Campus contains the four original buildings of the University, including the arts, humanities, history, social sciences, business, and law programs. The South Campus has the physical sciences, life sciences, health-related fields, engineering, mathematical sciences, and the UCLA medical center as well.
Research and Ranking
It is classified among the R1 doctoral Universities and had a $1.32 billion expenditure bill in 2018. In 2020, it was ranked the 16th best University in the world by SCImago Institutions Rankings. Nationally, it was ranked number one by U.S News & World Report Best College. However, Washington Monthly ranked it 22nd among national universities based on research, community service and social mobility.
Admission
It is known as one of the most selective universities in the United States, and the admission rate for Fall 2021 was 10.8%, which is lower than the 14.4% of the previous year. As of Fall 2019, International students had an acceptance rate of 8.4%, out-of-state U.S applicants had 16.4% and California residents had 12.0%. Currently, for admission into UCLA, neither SATs/ACTs nor a recommendation letter will be needed. A GPA of 3.0 and 3.4 will be needed for California residents, and Out of State U.S residents respectively. An international student will require English Proficiency proof and a GPA of 3.4 to be able to qualify for acceptance.
Sports and Student Life
The sports team is known as the Bruins and has its colors as blue and gold. Its mascots are Joe and Josephine Bruin, with the alma matter being Hail to the Hills of Westwood. It is only of 6 universities to have won national championships in all three major men's sports. Its biggest sports rival is the University of Southern California (USC).
It is home to more than 70 fraternities and sororities that make up 13% of the population. It also has a variety of cultural groups such as the Nikkei Student Union (NSU)  and the Japanese Student Association (JSA). Many such as these have a cultural night to raise awareness and the culture of the community. 
It also has a housing of 14 complexes on the western side of campus commonly referred to as "The Hill". These comprise of halls, suites, plazas, and University apartments. These house 10,000 undergraduate and 2,900 graduate students in total.
Conclusion
In conclusion, University of California is a top notch university, not only in the United States, but worldwide as well. It has very good programs from a wide range of disciplines as well as noticeable and well-known alumni like Ben Stiller, Jackie Robinson, Johnnie Cochran and so many more. It is though incredibly hard to get in, as shown by its low acceptance rates and one has to have very good grades and an even better co-curricular resume to be able to get in. The student body lacks a little diversity as it has a very small black population that makes up only 3% of the total population of the university. All in all, it is an excellent university.
Frequently Asked Questions.
What is the minimum GPA required to get into UCLA?
For California and out of state U.S residents, it is 3.0 & 3.4 respectively. For international students, it is 3.4.
What programmes does UCLA offer?
UCLA offers a wide variety of programmes ranging from music, to law, to engineering, to business, to social sciences, even medicine and dentistry included.
Are SATs/ACTs required for admission?
No. SATs and ACTs scores will not be required for admission until 2024 according to the University Website.
As an International Student, do I need to have a recommendation letter for the application process?
No. A recommendation letter, as much as it may or may not help, is not necessary during the application process. However, you'll need proof of English proficiency for your application.