Almost all universities across North America have a housing system. It's an essential part of university life and it's a student's first step towards independent living. If a student is moving to another state for university, it's important to see the housing situation at that university. Many people decide on what amenities to bring with them to their dorms after looking through the layout of the unit. Here we will see about Does Roosevelt University Have Dorms?
Roosevelt University has two residence halls where all undergraduate students can apply. The Wabash building residence is located right outside the main campus of Roosevelt University at South Wabash Avenue in Chicago, Illinois. This skyscraper tower is thirty-two floors high with a stunning, eye-catching appearance. 
Wabash Building isn't utilized for the sole purpose of providing lodging to students but also consists of conference rooms, classrooms, student service centers, and other various multifunctional spaces. Specific floors are allocated for various purposes and it's one of the busiest buildings on the university campus. All first-year and second-year undergraduate students are required to live on-campus. 
The other residence hall is the University Centre. This residence hall is located by S State Street, close to the State & Harrison/Ida B Wells Drive bus station. The University Centre used to house only upperclassmen such as junior and senior undergraduate students. After 2020, they began accepting freshmen to live in their residence hall as well. Just like Wabash, University Centre also consists of conference halls built for multipurpose along with lodging options. 
University Centre and Wabash building are the dorms offered by Roosevelt University for students that wish to live on-campus. The two residence halls provide enough room for this small private university that has a student population consisting of 2,997 undergraduate students.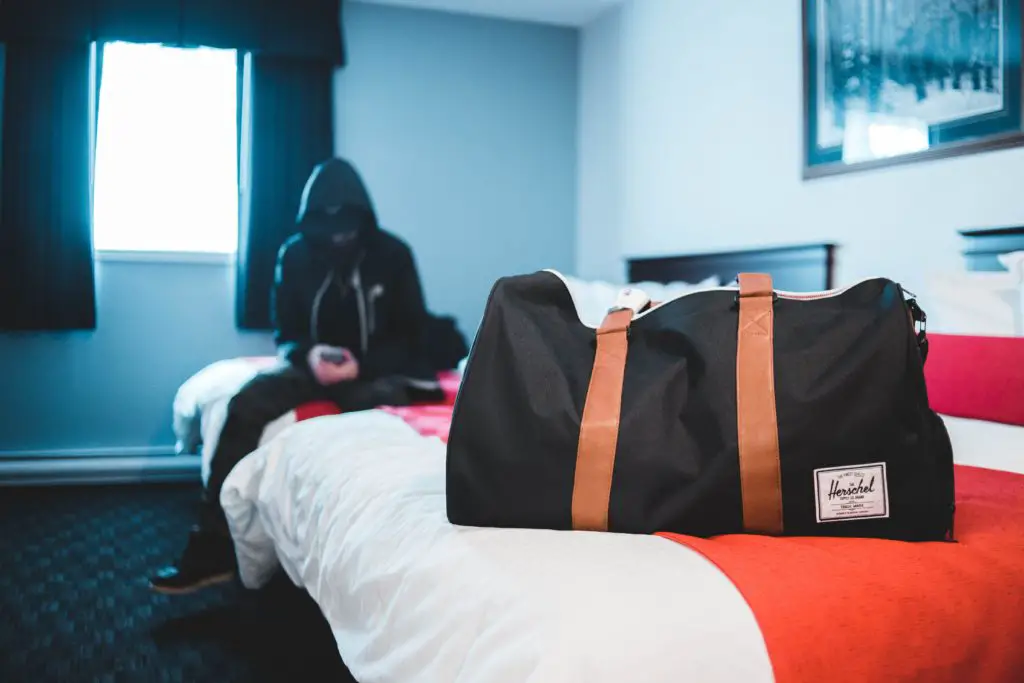 Living At Wabash Building Residence
Most freshmen undergraduate students opt for a place at Wabash Building Residence. There are various amenities offered in this huge building for the students residing here. Other than that, residents at Wabash get access to Netflix, Hulu, and Amazon Prime video for free. Laundry facilities are free of cost as well. 
There's access to free Wi-Fi, a fitness room, and air conditioning in all rooms. The residence student service center is also available here. Floors one to five consist of student recreational areas and help centers. The labs, classrooms, conference halls, and multipurpose rooms are spread from floors six to thirteen. The rest of the open floors are filled with lodgings that consist of single bedrooms and double bedrooms. 
A standard meal plan must be purchased by the ones that live in this residence hall. There's also an option for a deluxe meal plan if you're willing to pay for it. The standard one costs $4,000 per year and the deluxe one costs $4,700 per year. 
The cost of living at Wabash varies per semester. An overview of the rates for lodging at Wabash as of 2022 is mentioned as follows:
A single bedroom will cost $5,115.38 for the fall semester and $4,859.61 for the spring semester.
A double bedroom will cost $4,102.56 for the fall semester and $3,897.43 for the spring semester.
The total cost of living in a single bedroom along with a standard meal plan can cost $13,975 per year and $12,000 per year if you opt for a double bedroom. 
Living At University Centre
The University Centre residence hall is located close to the university's auditorium building. This residence hall accommodates students from Roosevelt University along with students from Columbia College and DePaul University. Despite the mix of universities at this residence hall, the double bedrooms are shared by classmates from their respective universities. 
The residence hall contains all the basic amenities and utilities that a student would need. It also has a beautiful rooftop garden. Residents at University Centre will have access to their 24-hour Fitness Centre combined with a Yoga studio as well. There are study rooms and social lounging areas on every floor, a market, a fully serviced dining area, and a game room. This residence hall is mostly sought out by upperclassmen. 
Fully furnished lodgings and student recreational units work perfectly as a student's home away from home. University Centre provides students to choose between a variety of rooms depending on their budget. There are three types of meal plans available here such as the basic meal plan ($3,512.75), standard meal plan ($4,532), and apartment meal plan ($1,990).
The different types of rooms available at the University Centre are:
A private single bedroom inside a four-bedroom apartment will cost $7,961.53 for the fall semester and $7,563.46 for the spring semester.
A shared double bedroom inside a two-bedroom apartment will cost $6,503.08 for the fall semester and $6,177.92 for the spring semester.
A double deluxe bedroom in a single bedroom suite will cost $6,166.15 for the fall semester and $5,857.84 for the spring semester.
A double bedroom in a two-bedroom quad semi-suite will cost $5,436.91 for the fall semester and $5,165.07 for the spring semester.
These rates are applicable as of the academic year 2022-23 and they could change in the following academic year so it's important to keep an eye on their website to check whether they updated it. Residents who opt for suites are required to pay for the basic meal plan while the standard apartment residents can avoid the extra charge. 
Conclusion
Roosevelt University provides excellent dorm opportunities for its students to live in a comfortable environment on-campus. Both of the residence halls offer rooms with beautiful views of the city and they're located close to some of the best attractions in Chicago. They're both located right near the main campus of the university and its colleges.
Frequently Asked Questions
Is It Necessary To Live On-Campus At Roosevelt University?
 Freshmen and sophomore undergraduate students must live on-campus while pursuing their degrees at Roosevelt University. The university will allow their students to live off-campus if they're already 21 years old or if they already have 30 semester hours under their belt. 
Is It Easy To Get Into Roosevelt University?
 Roosevelt University has an acceptance rate of 77% which indicates that the competition isn't fierce to get admitted there. They have a GPA requirement of 3.3 which denotes that students who are average and just below average can easily get admitted into this university.