To know what are the admission requirements for claremont graduate university..read on this article..
Claremont Graduate University is an independent institution founded in 1925, focused on graduate study, with small classes, research activity is high because many of the courses offered are practice-based, and classified as a doctoral research university (R-2). Each student has access to individualized mentorship, preparing them for an extraordinary career. Claremont Graduate University was accredited by the WASC senior college and university commission (WSCUC), evaluate g the educational effectiveness and quality of colleges and universities making Claremont graduate University acceptable for transfer and eligible for federal financial aid.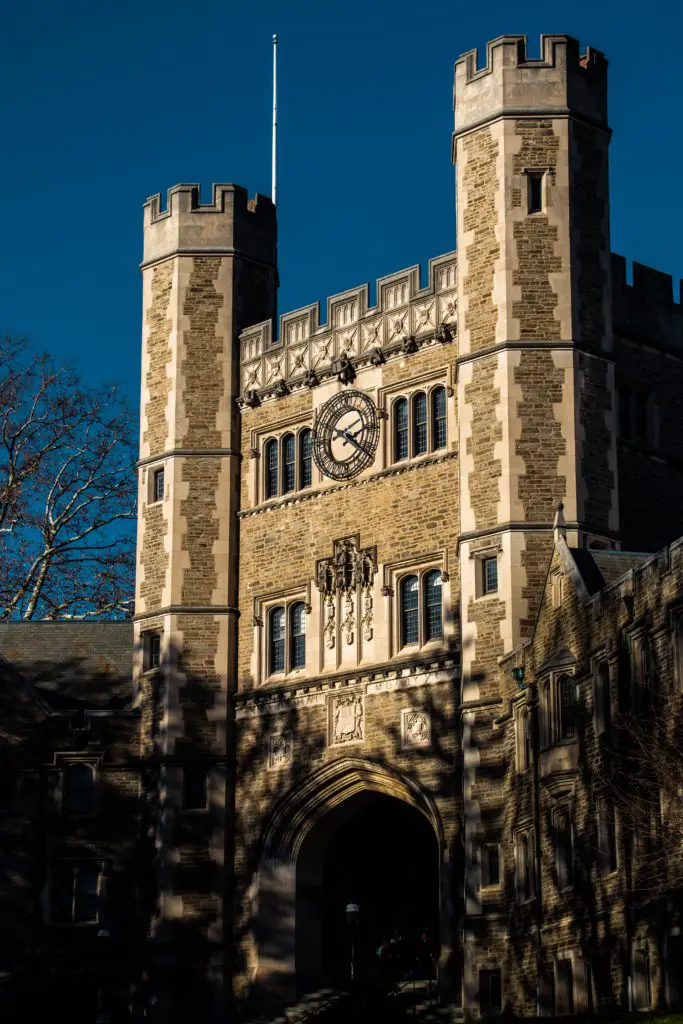 Claremont Graduate University requirements for admission an average GPA of 3.97, SAT or ACT. A student can run their program full-time or part-time, if they are a resident or nonresident, while international students are required to run a full-time program throughout their degree program. Full-time students have a course load of 12 units or more depending on the number of units required by the department of individual applicants in a semester while part-time students have a course load of fewer than 12 units. Applicants are encouraged to submit their application through the priority deadline because they are the first to be reviewed for the admission process and considered for fellowship aid funding.
General admission requirements for claremont university
Application form: The application is online, an applicant will create a username and password that will help them to continue the application process. For more information, applicants are encouraged to go through the "how to apply page" for required materials and guidelines.
Application fee:- the application fee for Claremont graduate University is $80.
Personal statement or essay:- This is a written essay by an applicant to showcase their personality, achievements, personal experience, etc.
Transcript:- Applicants must present a transcript from high school and college for admission evaluation. This is forwarded to the Claremont Graduate University from previously attended schools.
Official test scores: These are Test scores from SAT, ACT, or TOEFL scores for international students
Admission rate
The admission rate for Claremont graduate University is 9.3%, for example, for every 100 applicants, 9applicants are admitted, making the school highly competitive. Therefore, applicants will have to highly impress the committee to be granted admission
Required GPA for Claremont Graduate University
Although there is no minimum GPA required for admission to Claremont Graduate University, the average GPA for Claremont graduate University is 3.97, based on the current student GPA, this average GPA gives every applicant an opportunity for application review not that its the GPA that will get them into Claremont graduate University. An applicant who does not meet up to this average GPA stands a chance of being rejected, but if the applicant has a high SAT or ACT score to compensate for the below-average GPA, such student still has a chance of admission.
Required SAT or ACT  for Claremont Graduate University
The average SAT score for Claremont graduate University is 1427, above the 25th percentile of 1350 and below the 75th percentile of 1500. The 75th percentile of 1500 gives a better chance of getting admitted. The average ACT score is 32, above the 25th percentile of 31 and below the 75th percentile of 34. The scoring policy of Claremont graduate University is superscoring for SAT. But for ACT the applicants can choose their best ACT score for their application because there is no supercore for the ACT, to the advantage of the applicant, for example, a student can take 15 ACTs and submit the highest result for admission process. Claremont Graduate University requires applicants to take the SAT Essay or the ACT Writing section. This is used as one of the many factors considered in their admission processes. SAT subject test is required for some applicants, this depends on the choice of the program of the student.
Application route for Claremont Graduate University
The majority of programs use the Claremont Graduate University application for admission, while the Public Health programs use the SOPHAS application for their admission, a centralized application for public health. SOPHAS allows applicants to apply to many institutions at once. The deadline to apply to the varsity depends on various factors. 
Transfer requirements for Claremont Graduate University
Transfer applicants must present records of their academic achievements that depict the tenacity to be a successful student at Claremont Graduate University. Applicants must have at least a 3.3 GPA to be eligible for admission. The committee in charge of admission also considers the reason for transfer, extracurricular activities, recommendations, personal details, and writing skills. For applicants to convert semester units into Claremont graduate University's course equivalency, divide the number of transferable units by four.
Requirements for international students
In addition to the general requirements requested from the domestic applicants, the international applicants must present the English proficiency test (TOEFL) with a minimum of 95 for direct entry and 75 for the international scholar's program. IELTS with a minimum of 7.0 for direct entry, and 6.0 for the international scholar's program. Pearson PTE scores of 66 for direct entry, and 50 for the international scholar's program. Applicants can visit the international scholar's program web page for more information. Once an applicant has been given admission, staff from the Office of Student Life, Diversity & Leadership will assist the student with processing the required I-20 (F-1 student visa status) or DS-2019 (J-1 scholar visa status)
Conclusion 
     In conclusion, Claremont Graduate University is one of the Universities you could ever come across due to the transdisciplinary programs it offers. The programs are well structured and are taught by renowned and seasoned Professors with years of experience who take their time to transfer the knowledge gained to the next dispensation of students. The school has all the resources students could count on for their successful studies. The relay of information is very good, and the lecturers are free and always ready to help students learn when they don't fully grasp anything they teach, which is the best opportunity any student wishes for.
Frequently asked questions
What is the SOPHAS application?
SOPHAS is the general application service for schools and programs related to public health, the application is simply done by selecting the program and proceeding to submit a single application that combines all necessary materials.
What is superscoring?
Superscoring is a situation whereby an applicant is required to submit all attempted test scores (SAT or ACT) to the college or university they applied to, the school takes all your best section scores from all and combines them to derive the best composite score a student can have.