Three important things contribute to being selected to become a new ECU student: a great GPA, SAT/ACT scores, and a robust application. According to the "acceptance rate," about 20,000 students apply to East Carolina University every year. Of these 20,000, 16,400 people are successful in their desire to become new students, which makes up for an 82% acceptance rate at ECU almost every year. In addition, most of the people admitted had an SAT score within the range of 1050 – 1190 or got accepted with an ACT composite score of 20 – 25 with a GPA between 3.25 – 3.80; this means ECU is less competitive than its counterparts. Let's check ECU acceptance rate.
Also, Choosing to send in your ACT scores gives you an edge to be selected; when ACT scores are sent to colleges, you have total control over which tests to send; you could write various ACTs and send the one with your highest score, unlike SAT, where you have to send in all the SATs you have ever taken, giving more room for scrutiny and evaluation based on all your performance. In all, I would advise that you prep for your ACT and aim for the ECU's required 20 – 25 range to further your chances of being selected.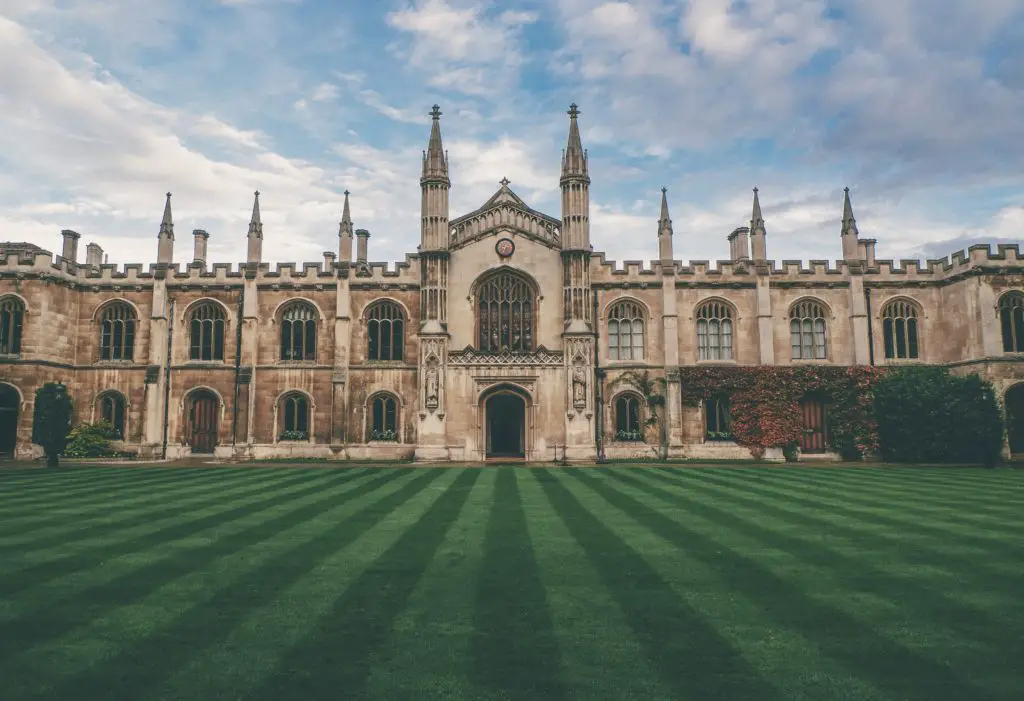 Steps to Apply to East Carolina University (ECU)
Create a Navigator Account
Make your Application Fee payment
Send in your official high school transcript
Monitor your application status
Creating your Navigator Account
Opening this account gives you access to a wide variety of benefits, such as: checking the status of your application, signing up for a campus tour, and many others.
Making your application fee payment
The application fee costs $75 and can be paid through either the navigator account created by the applicant, College Foundation of North Carolina(CFNC), or through the common application platform. This payment confirms your interest to study in ECU.
Sending Official high school transcript
Sending in your official transcripts can also be sent via CFNC(for students from North Carolina) and can be sent in a sealed mail to:
Office of Undergraduate Admissions
Mailstop 517,
East Carolina University Greenville, NC 27858.
Kindly ensure you adhere strictly to your transcript being sealed before sending it in.
Monitoring your application status
Your navigator page is updated as you include each part of your application. Hence tracking your application can be done on your Navigator account.
How do I get accepted into ECU?
There is no perfect answer to this question. Applicants should ensure to apply as early as possible. ECU accepts over four-fifths of applicants yearly. Therefore, as long as your SAT/ACT scores and GPA are around an average of ECU's range, you are already at an advantage with a very high chance of getting accepted. However, that is not all that the entire selection process is about. The University also assesses your high school curriculum, not just your grades.
How much does a new student pay as fees?
Below is a list of estimated expenditures for a full-time East Carolina University living on campus. Please note that all costs are still subjected to the University's management approval.
| | North Carolina Resident | Out-of-state Resident |
| --- | --- | --- |
| Tuition & other fees | $7,325 | $23,602 |
| Room and Board | $10,816 | $10,816 |
| Total(annually) | $18,141 | $34,418 |
Does ECU offer Scholarships for new students?
Yes, ECU has a wide range of scholarships to pick from. When writing this article, the University's scholarship website houses a 19-page filled with 50 scholarship opportunities each. Some are sponsored by generous donations from Alumni, and good friends of the University sponsor others. Eligibility requirement comes in various categories too. There is an annual category that opens for new students around August. Also, the annual campus-based opportunities for existing students usually start on November 1 each year.
Conclusion
In conclusion, As a student seeking admission to ECU, prepare for the school's admission requirements. Of course, you should focus on the critical things first, like your GPA requirement of 3.53 average and testing requirements, either SAT or ACT. For SAT, 1120 is the average testing requirement, while ACT's average requirement stands at 23. Another important thing that should be taken seriously is the application. The application must be a direct, honest, and well-articulated personal statement. It could also include your extracurricular passion, volunteering experience, work experience, and compelling letters of recommendation written on your behalf.
Frequently Asked Questions 
Does the ECU application process include an essay?
Yes, the essay demonstrates your writing abilities and allows you to include 
what differentiates you from other applicants. The Essay word limit should be between 250 – 600 words using the word prompt provided to you.
Does ECU offer application fee waivers?
ECU only accepts fee waivers provided by the SAT, ACT, and NACAC.
Can a decision be reconsidered if new scores are sent in the same academic year?
ECU uses a rolling admissions review process. This process allows applicants to 
submit new scores or an updated high school transcript or both for the same academic
  year until the application closes for that year.
Does ECU require you to input all high school courses into the Common Application? 
No, ECU does not require high school courses to be entered in the Common 
Application. Instead, they require the official copy of the high school transcript to be
Submitted.
I applied last week; what is my application status?
Visiting your Navigator portal keeps you updated on all of the information regarding your admission process. Once your checklist shows you have uploaded all required items, you will receive an admittance decision in about six weeks. The status is posted to your Navigator portal and will be sent to you in a letter via postal mail.