Public universities are the most popular choice when it comes to picking schools instead of private schools. They are usually cheaper than private or ivy leagues. There are lots of public schools to pick from, just check online for your course of choice and you'll see the best schools for you. Let us know about 10 incredible public universities changing the world.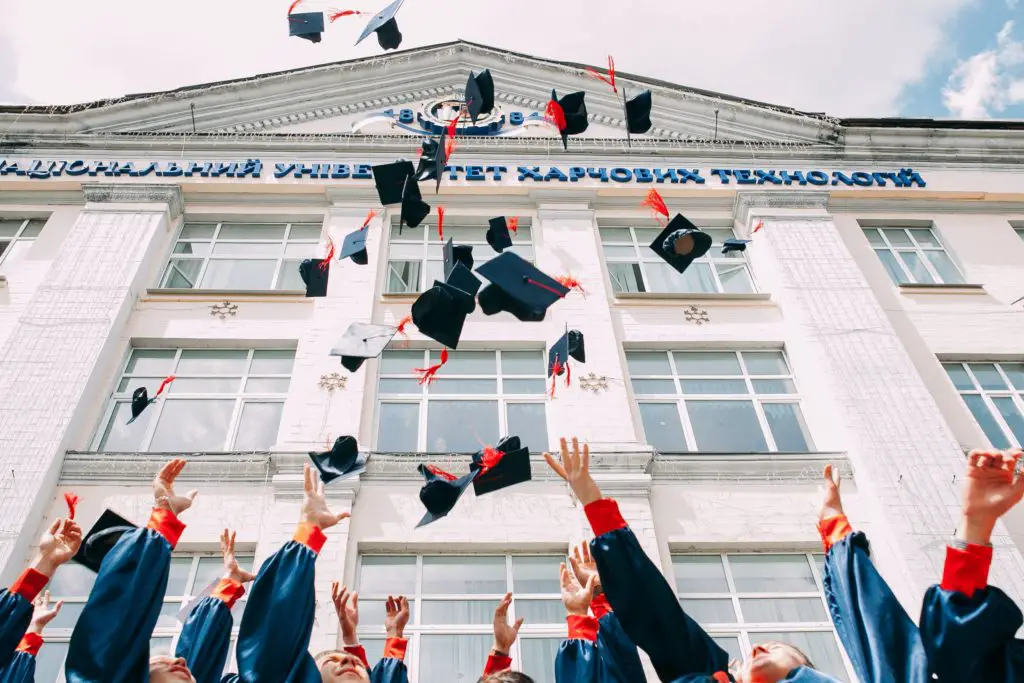 Most times, the focus is on big-name schools and Ivy League schools like Stanford or Harvard, but some public schools are making waves. There are a lot of public universities changing the world but, the focus of this article is on schools that are not on the top 100 school list but are still doing incredible work. 
10 incredible public universities changing the world
Like I've said, we'll be focusing on schools that are not on the top 100 schools list. These schools have been seen to be good around both research, innovation, and making their student's world changers. Their students are active in research development. Those 10 Incredible Public Universities Changing The World are-
The University of Texas at Dallas 
Did you know that the University of Texas at Dallas was originally a research center? Therefore, the school is practically built on research. It used to be called the Southwest Center for Advanced Studies. The school was later on given to Texas, and its name changed to what it is called presently. It is also known as one of the foremost schools with high activities in research and innovation. The school also boasts of 4 Nobel Prizes and also has its staff who are members of the National Academies of both engineering and science. The school is a center of research and has over fifty research facilities, one of its most famous is the one affiliated with NASA! There are research facilities that deal with other things papers from science like data analytics, history, etc. Its alumni boast of a lot of famous and important people like astronauts and explorers. 
The University of Cincinnati, OH 
One school which sets the bar for other schools with music is the University of Cincinnati. The school is considered one of the foremost music schools in the country with its state-of-the-art Music Conservatory. Its conservatory is used as an example of how the ideal conservatory should be for other schools. A lot of its alumni from its music school have gone on to star in Broadway musicals and productions, win awards, and even play main roles in a lot of movies. This school isn't just famous for its Music, they are also known for its students being innovative in solving real-life problems and finding ways to make life better for people, for instance, some students created innovations for veterans. They are also known for research on mental issues and solutions. Its alumni aren't just known for music but also some have been listed in Forbes magazine under the 30 under 30 and several other notable achievements. To say this school is making world changes is, to say the least! 
Oregon State University 
One school you can say is one in just very few is Oregon State University, it's one among four other schools in the United States that does research in four areas; sea, land, sun, and space. It's also one of the best schools that are involved in innovation both around its region and in the country. The school has been involved in several outstanding research on a variety of things like cancer, vaccines for some sexually transmitted diseases, and also ways to improve agriculture. The school also cares a lot about its student's well-being so they do not have debts through a program that helps its students financially and supports them to be debt-free. It has been seen that a number of their students were able to graduate without having any leftover fees to pay. 
Colorado State University 
Colorado State University is one of the best when it comes to research, it generates millions just to help in the research of various things. It has been recognized as a school focused on innovation and economic prosperity. Its undergraduates are also known to be actively engaged in research and development. This school has an outstanding number of alumni who have gone out into the world to be the best at what they do, they have an alumnus who was part of the making of Peace corp, they have astronauts, and also the first woman to become a coach in a renowned sport, Pulitzer Prize winner has emerged from this school. This school is making waves and changing the world every day, therefore, it deserves the right to have a spot on this list. 
Ohio State University 
Looking for a school that has an impressive amount of Pulitzer Prizes and Fulbright Awards won? Ohio State University fits the bill. It is known for having students who are fully into research and innovations, and who always attend expos on research and creative projects. The school also boasts of its researcher having over ninety fully active patents! They also boast of being an impressive library which is filled up with both hard copies of books and electronic copies too. They boast of having over three million books in print! How cool is that? They also have a school that centers on Leadership and public affairs, it is mostly centered on the public and the policies that govern them and also on how to help regions around them. They have programs for people who are facing mental health issues, they assist those who are also facing drug problems and give preventive measures too. 
Ball State University 
If you are a lover of nature and interested in environmental issues and sustainability, this school is the place for you. They also use a geothermal energy system which reduces carbon footprint. It's also the largest operation of its type in the country. They are also known to invest in hybrid shuttle buses and vehicles.  They also have notable alumni that have gone out to be real world-changers and at the top of their fields, for instance, the person behind the Garfield character graduated from Ball State University. They also have programs that squid their students with work experience and volunteering which help them to have better experience and knowledge. These programs can be from teaching and mentoring kids to taking part in archeological digs and also helping research cures for diseases. We applaud Ball State University for the good work they are doing, this can easily qualify them for the spot among schools changing the world. 
University of Rhode Island
The University of Rhode Island is famous for its notable alumni and students who graduated from the school. They are known for being a notable research-based school. With its research program called The Undergraduate Research and Innovation program, they motivate its students especially, undergraduates about the importance of research and innovative ideas. These students are also making faces in making apps that help their day-to-day activities even making apps for children to help in learning. The University of Rhode Island is one public school making waves and changing the world. 
San Diego State University 
If there is one thing this school is most famous for is, Research! From summer research programs, to research symposiums for its undergraduates and research grants to undergraduates. The school encourages its students to take part in research. Its researchers recently made a groundbreaking discovery of a new planet. There are lots of opportunities for its students, the school has summer research opportunities in the school and other schools too. Many of its students have won research grants of half a thousand dollars, enabling them to research a variety of topics and things. 
Portland State University 
If you would like to major in a course but still get experience and skills in other courses and skills, Portland State University is the place for you. They are famous for having a curriculum that allows students to take other classes outside their course of study. This can be with writing classes, global studies, or ethics. They believe in molding students into people who are well versed and grounded in real-world experiences and be able to gain skills to help them in society. This has helped them gain recognition and awards as a school that has a program that helps in grooming their students into being better people. Environmental sustainability is also one of the beliefs of the school, they have also begun having a green building standard which means they would build according to LEED. Their campuses are also considered to be safe for both bikers and mass transit. 
George Mason University 
Another school famous and well respected for its research projects is George Mason University. They mostly do research that centers on nature. But, its main research is on sustainability and how to take better care of the environment. This is its biggest project with over 400 members. The school has also won research awards from homeland security that enables them to research criminal activities and patterns. They are also advancing greatly in technology, not just research, they have robots who serve students food for a small amount of money. This school deserves a spot as one of the world's best universities. 
Conclusion
There are so many schools doing a lot of good today, from helping students learn about real-world experiences, to training them about life after graduation through internships to help them understand the importance of research and innovation. There are a lot of good schools out there and the above schools show you a few. So, if you're thinking of which school to go to, you can always check the above list. They are all recommended! Good luck! Now it is clear about 10 Incredible Public Universities Changing The World.
Frequently Asked Questions
Which University Is The Best In Innovation?
Arizona State University has consecutively been awarded the Most Innovative University. They have been given that award seven times! And in a row! The school is at the forefront of innovation in both its staff and students. They have maintained an innovative culture, they also have up-to-date technology that enables them to be at the forefront of innovation. They have fully embraced online degree programs that allow you flexibility over classes you can attend from anywhere in the world. There are various courses you can pick from, over 40! 
What University Is The Best In The World? 
Among the best schools in the world, the University that always stands out is the Massachusetts Institute of Technology also known as MIT. Every science lover and technological enthusiast's first choice of school is always MIT because the school is at the forefront of anything that has to do with research, development, technology, and scientific innovations. Although MIT has evolved into a school that now has diverse other disciplines apart from science, research is at the center of what the school does. Its students are also involved in sports and other extracurricular activities. MIT graduates have been known to be at the forefront of cutting-edge technology and innovations, they have done work for start-up companies and created jobs for others. Graduates from this school are always recruited by big technological companies. 
What Are The Top 35 Universities? 
Stanford University, Stanford 
 Harvard University, Cambridge 
Massachusetts Institute of Technology, Cambridge 
University of Oxford, Oxford 
University of Cambridge, Cambridge 
California Institute of Technology, Pasadena.
University of Chicago, Chicago
Imperial College London, London
University College London, London
Columbia University, New York
University of California, Berkeley
ETH Zürich, Zürich
John Hopkins University, Baltimore
Yale University, New Haven
Princeton University, Princeton
Cornell University, Ithaca
University of Pennsylvania, Philadelphia
University of Michigan, Ann Arbor
University of California, Los Angeles
University of Toronto, Toronto
Northwestern University, Evanston
Duke University, Durham
Tsinghua University, Beijing
Peking University, Beijing
National University of Singapore, Singapore
University of Washington, Seattle
University of Illinois Urbana-Champaign, Champaign
University of Wisconsin-Madison, Madison
King's College London, London
University of Warwick, Coventry
The University of Edinburgh, Edinburgh
London School of Economics and Political Science, London
The University of Manchester, Manchester
University of Birmingham, Birmingham
University of Glasgow, Glasgow