Places You Must Explore After Graduation
Travel must be on the top of your "Things to do" list. Well, why not? Give your brains a break from being exposed to the academic stress you had when you're still studying. You can now forget about your essays, term paper's deadlines, and parents who nag you on what to do.
Traveling could be an educational tour too, if you like. You only need a budget plan, itinerary, friends to go with you (trying solo – if you pleased) then search the internet to the place you haven't been before. Everything is discoverable in this age of technology.
Thanks to the internet, you can find the best deal available online at your convenience. You can even find a hotel accommodation in a lower rate for booking a heady time. Also, you'll find some travel blog sites that would help you to plan your itinerary to your destination.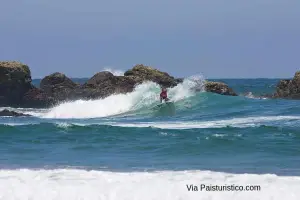 Montanita, Ecuador
Most of the students wanted to lay down on the bed of beach sands and feel the vibe heat of the sun onto their skins. Then ensconcing on the beach of Montanita in Ecuador is the best place for you – especially if you are a surfer.
Why did I say so? Because this beach considered as one of the best hangout for surfer enthusiasts. Relatively, it is a prototype beach where you can socialize, have party at night and mingle with a lot of people.
On the other hand, being a beach bum is not only the option for the students to visit Ecuador. The city of Cuenca offers small museums including art and sciences museums. You can check out a lot of travel accommodation websites where you can canvass for the affordable hotels around the vicinity.
Budapest, Hungary
In this capital of Hungary itself, students must join the guided tour by the locals. You can easily say that the locals were flat-out generous, and can provide the appropriate answers for the guests' inquiries. This will help them learn the history of the city as well as the best view of the monumental temples and architecture buildings.
If you have extras, I would suggest for you to take the Danube Cruise for the aesthetic views of the Buda and Pest. Don't be indecisive in doing that. Be the explorer that you wanted to be.
Dallas-Fort Worth
Packed your boots and be ready to be the cowboy you always wanted to be for a day or two in Fort Worth Stockyards Museum. Try their cowboy cuisine which will be serve by the restaurant around the area. How cool is that? The museum is worth a visit if you were interested in the relatively wild history of the West.
The best days to visit Stockyards are on Friday and Saturday for their Rodeo show in the Cowtown Coliseum. This rodeo show is highly recommended. It is good to have this extraordinary experience. And that alone might suffice your summer vacation.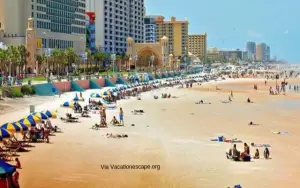 Daytona Beach, Florida
I don't think every student wants to have a peaceful vacation at the beach. Just killing their time sightseeing the clemency of the sea that would take them to the magical world.
I'm quite sure most of them are eager to party hard with their fellow college students – and getting drunk under the reggae music from the open bar alongside the beach. These and more were achievable if you plan to visit Daytona Beach in Florida. Ideally, this travel destination is for students looking for the ultimate spring break party.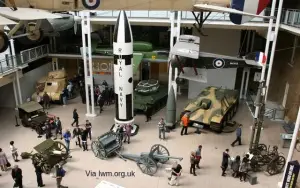 Imperial War Museum, London
If you had a little knowledge about the history of European anti-Semitism, then take yourself to this museum. It shows the crimes against humanity that had been committed during the World War 2. You'll learn the atrocities of war, and the impact of it to the civilians. So if you want to make sure that your trip would be fun and informative, then you should visit this museum.
There's no jot of regret in traveling. In many cases, it somehow gives you confidence to socialize to other people and understand some of their cultural preferences.
Article contributed by Eliza Sullin. Eliza is a college student and likes to write stories during her free time. She is also a part-time freelance writer for essayontime. Meanwhile, she wants to start writing her own stories, and is now thinking of plots for it.