Synopsis: Do not be fooled by the infamous "gap year" –there are plenty of reasons why travelling right after college graduation is not only a great idea, but is a smart one, too.
If you are reading this, it is safe to assume that you're looking for reasons to justify a little post-College-grind travel. Well, good news, I've got plenty.
1. You Will Gain Invaluable Experience which You Can Put on Your Resume
Once upon a time, we humans considered traveling to far-off lands after graduation to be "an education". Sons and daughters would be sent to live with family, friends, or worse: boarding schools in order to get a glimpse of life in the outside world.
Somewhere along the way travel got taken for granted, and the cost of education has risen astronomically. Let's take a moment to revive the timeless art of post-graduation travel and articulate all of the skills you'll learn on the road; time management and working well under pressure are only the tip of the iceberg.
In addition to acquiring life skills on the road, there are also an innumerable selection of volunteer opportunities anywhere you might wish to travel.
2. Mindfulness before Riches (or Facing a Lifetime of Debt)
Speaking from opinion, it would almost be more reckless to not take an aside and gestate on one's next move after college. A little time before hopping on the hamster wheel can provide the much needed time to act thoughtfully in one's career as opposed to reactively.
3. Don't Fear the Gap Year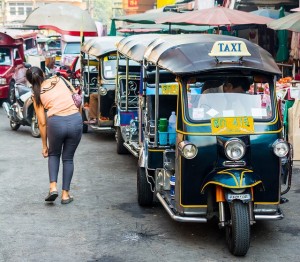 The long-held stigma of having an empty "gap" year on your resume is something heavily preached upon by the ruling unadventurous. The truth is there are a lot of skills you will acquire while traveling that you simply need to articulate. You can put travel on your resume.
And more importantly; you can achieve a whole heck of a lot when you're in an environment that I conducive to growth. In spite of what our over-priced educators will have us believe, that environment can happen anywhere.
4. You Can Still Take Advantage of Discounts
You may no longer be a student, but you're still in the demographic that has the most discounts available to them for international travel.
No one needs to know you've already received your diploma; if you've still got an active student card a lot of those student discounts on everything from airfare to insurance still stand. In addition to those discounts there are a number of additional cost-saving discounts available to your demographic.
So if you're between the age of 26 and 34, you're eligible for travel perks just about everywhere you go; from 35% off a Eurail pass to steep hotel discounts.
5. You Build a Great Personal Network
Traveling is a prime opportunity to meet people outside of your social bubble. On the road everyone is equal, and you never know if you've just met the next Steve Jobs or Sean Parker. Excellent networking opportunities abound abroad, too.
Take Chiang Mai, Thailand for example –it's a "digital nomad" hub for aspiring entrepreneurs from all over the world.
6. You'll Learn How to Live on a Budget
For most of us, travel means living within our means and learning how to do it really well. Perhaps what you learn about budgeting while on the road are some of the most important skills you'll acquire.
At the end of the day, travel helps us distinguish between needs and wants a whole lot more –and carrying too much in your pack is more trouble than its worth.
7. Learn a Second (or Third, or Fourth) Language
Wherever you go there will be many opportunities to learn the local language. From private tutors to courses designed specifically for expats – wherever you wind up could be a great opportunity to learn another language.
Article contributed by Will Norquay
Will is an avid traveler who loves to share his thoughts with others. Currently he works at Stayz, where he can combine his passion for travel and writing.