Introduction
The University of Florida which is sometimes abbreviated as UF is among the top universities located in the United States. Times Higher Education has placed UF at 54th position in the US in 2022. Globally, the University of Florida ranks 154th. The University of Florida is known to be quite competitive when it comes to admission.  Here we will see about What SAT Score Do You Need For UF?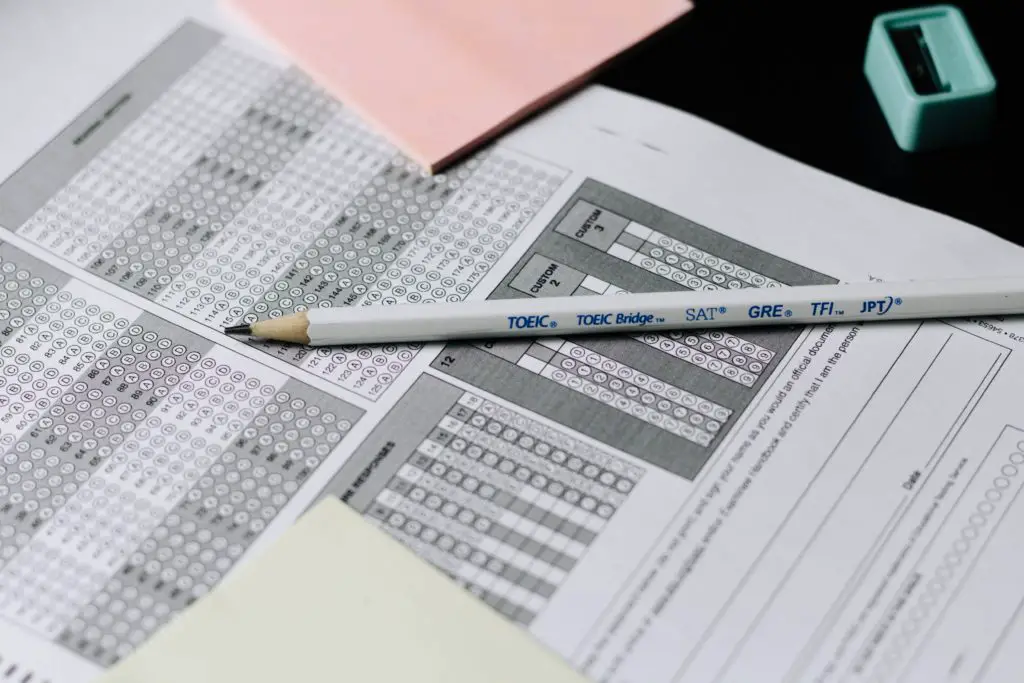 What SAT Score Do You Need For UF?
Although schools do not directly say that they have an SAT score cut-off, there is always one. This cut-off is based on the current students' SAT scores. To find out how much SAT score will clear your path into the university of your choice, you need to know the mean SAT score of their current students. The average SAT score of the UF is 1360 out of 1600. This average SAT score makes the university moderately competitive. The University of Florida has a policy known as "Super scoring" or "Highest Section". This means that they will consider your highest section scores from all the SAT scores that you have submitted. SO, gear up for your SAT today. Some tips for SAT preparation are given in this article that might come in handy in your journey to the UF.
Tips For SAT Preparation
SAT, a college entrance test, is taken by thousands of students every year. The most commonly given advice for SAT is that start your preparation early. Do not depend on last-minute tips or wait for last-minute suggestions. When you are preparing for SAT focus on SAT only. SAT is designed in a way to assess how ready you are to take on the academic pressure of a college. So, prepare accordingly and show how ready you are. Now let's get you some top tips for SAT preparation.
Make A Study Schedule for SAT-
Let's start by stating the obvious- your SAT score can only improve if you sincerely study for the test. Creating a routine helps you track your progress and keeps you consistent on your path. However, the most crucial step before you make a schedule is to choose a date to take the test. Once you are aware of the day of the test and how many days are left for you to prepare for it, it would be better for you to strategize. Try to invest a fixed amount of time each week in preparing for SAT to keep burn-out at bay.  
Focus on The Mistakes That are Under Your Control-
Not all mistakes are under your control but some are. You cannot predict if you will know the answer to a particular question or not so you cannot control it. But you can control other factors that can also affect your score. One of the biggest factors is time pressure. Due to the time pressure, students often make silly mistakes and lose points for that. To avoid this, you need to practice solving the question paper in time. When you take practice tests before the exam, make sure you are completing your test within the time that is allotted during the main exam. This way you will know how much time to spend on each section and finish the test in time. SAT comprehension questions can be intentionally wordy to confuse you so you need to pay all your attention while reading the questions.
Follow Good Quality Study Materials-
Something most students fail to understand is that the study materials you are choosing have a huge role to play in the score you get. Good study materials can elevate your score while poor materials can prevent you from getting the score you are working so hard for. So, choose your study materials wisely. You can access a wide variety of SAT resources at the College Board. You can download sample questions, answers, and tips. You can also go for SAT preparation apps, private tutors, or online classes. It is highly suggested to take practice tests and gauge your readiness for the main exam.
Bonus tip: If it is feasible for you, take the exam more than once. This is a great way to increase your scores.
Conclusion
To conclude, we can say that UF won't be easy to get into but it won't be impossible as well. UF is strongly competitive when it comes to GPA and moderately competitive in the case of SAT. So, keep that in mind and prepare accordingly. With the right study materials and a proper routine, you can easily excel. So, don't be afraid of working hard. Just set a goal and chase it till you get it. 
Frequently Asked Questions
What GPA is required to get into UF?
The mean GPA of UF's current students is 4.42. So, to get admission to UF you need to be among the top students of your class with a consistent record of academic excellence.
Where is UF located?
The University of Florida, a prestigious university in the US established in 1853, is located in the city of Gainesville in Florida. 
What is UF's global ranking?
According to Times Higher Education, the University of Florida ranks 154th in the world and 54th in the United States.