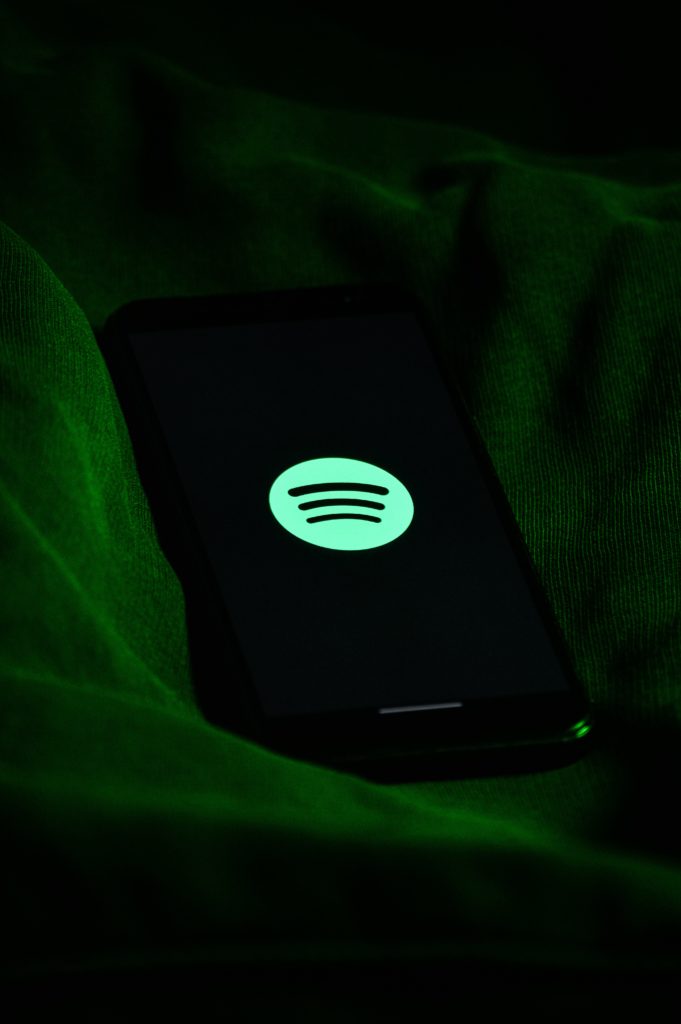 To know how do I get a student ID for spotify….Read on this article…!
Introduction 
Being a college student has more benefits than you think. Just the fact that you have an identity as a student is enough to get you many perks. While you're exposed to the world of career, internships, and final semesters, there are many pros added to make an exciting college life. What's more, these benefits are valid and open on and off-campus. Think students discounts and offers, student ID and so much more! 
Various brands and apps provide the same. Be it a discount or sale just for you or even a student ID coming with many benefits, Spotify is one of these apps that give you the same. How do you get and use one? Find out as you read on. Also, read about the benefits of having a student account on Spotify.
About Spotify Student ID 
Spotify is known for its music globally. With a range of genres and millions of artists, this app has become everyone's go-to music space. Young people aka students are the biggest fans of Spotify. Their thirst for music is never quenched and so this app is the ideal one. However, there is more. 
Maybe you can say Spotify understands student's needs and therefore has set up a Spotify student account. Yes, you heard that right. The platform has a separate account for students to suit their study, relaxation, or even workout time. Known as the student account or the premium for students, Spotify has allotted quite a few benefits.
How to get a Spotify student ID 
Enough said and more to be done. All you students are waiting for one answer. How? Here are simple steps to follow to get your student account on Spotify:
Get to the Spotify app or website through your device 
On the top right corner, you will find the 'Profile' option 
Once you click on that, you want to get to your account. If you don't have an account, you're going to have to create one 
The next step is to get to your subscription details. Find the subscription option under 'Account' 
Next, take a look at the plans available. If you have already selected a plan, click on 'Change Plan' 
Under the list of plans, you'll find a student discount titled premium for students 
You'll receive a form requiring certain details of you and your college . If you can't find your college, there is a verify manually option for the same.
 You may also have to upload a few documents, maybe some ID or a grade card or so. This will verify your status as a student. 
Once that is done, complete the payment via the guidelines given 
You'll have your account set up and receive a verification email for the same within three days. 
That's about it. If you don't get through with the process, you can try again. Be sure to check for your verification email! 
Eligibility and things to keep in mind for using a Spotify student ID 
While Spotify has various benefits that come with a student ID, there are also certain qualifications to be met. Furthermore, there are certain facts to keep in check while using your account:
Qualifications for a student ID on Spotify
This account is eligible for students over the age of 18 years 
You must be from a recognized school or college. If Spotify doesn't go through with your student account, one of the reasons could be that the whole concept does not apply to your college.
Provide documents for verification. You need to provide the correct documents as requested and complete the entire registration princess without which the request won't be processed further
Keep in mind! 
Validity-The Spotify student account is valid only for four years 
Re-verification– Even though applicable for four years, you are required to re-verify the same every 12 months, i.e every year. Don't worry! Spotify will let you know when the time comes!
Price– Spotify provides a 50% discount for premium for college students who qualify. Therefore, the price is around 4.99$ per month so you need to pay on time! 
Benefits of a Spotify student ID 
Here are a few benefits to think of if you're considering getting a student account on Spotify: 
Lowered price and discount – Spotify offers up to 50% discount for you college students, giving you a simple price of 4.99$ to pay per month for a happy music life! 
Benefits as of premium – Get all the benefits of a premium user including millions of songs, genres, and artists which are not often available to others 
Added subscriptions for Hulu and Showtime – enjoy an added discount on Hulu and Showtime subscriptions to enjoy free and easy watching along with the music. Of course, these have their terms and conditions worth checking out! 
The boon of no ads! – No ads are a blessing itself. Enjoy music without any limitations and get on with your day, every day! 
Conclusion
Whether you're studying all night and need a break, are simply partying, or even in the mood for slow or upbeat hits, find them all on Spotify with your student ID. Eliminate all barriers and go sleek and smooth in all you do with Spotify music! 
FAQs
Are there schools or colleges that are not applicable for the Spotify student ID? 
Yes. There are a few schools and colleges to which the Spotify student discount doesn't apply. You can look up the same or check for it while checking your eligibility. 
Can I upload verification via my college website? 
Yes. There are options depending on the verification required for confirming your student status. You can send in verification via your college portal with the options given 
Is a Spotify student ID the same as Spotify premium? 
Kind of. It's just a better version of the same set aside for students! Enjoy the same benefits at discounted prices and a lot more perks like Hulu and Showtime subscriptions with the student premium ID!