The Peace Corps was created by the administration of President John F. Kennedy in 1961 after an executive order. Since then, the Peace Corps has been responsible for sending over 230,000 volunteers to serve humanity in over 140 countries. The body was created to grant Americans the opportunity to serve both their country and the world. Members of the Peace Corps usually have college degrees. They are also expected to complete a training program that lasts three months. After this, they are sent to other countries for a two-year service after which the Corps member may decide to end their volunteering or extend their service period. In this article we shall see the Peace Corps Pay Back Student Loans?
There are various options for volunteers regarding their student loans but this is dependent on the type of loan that has been taken out. Volunteers with Perkins, Stafford, consolidated or direct loans may qualify for their loans to be partially-cancelled, deferred, or eligible for the Public Loan Service Forgiveness program during service with the Peace Corps. These loans may also be eligible for income-driven repayment. Private loans are not usually repaid by the Peace Corps but you can contact your private loan lender to ask if there are any relief packages for Peace Corps volunteers who have taken a private loan.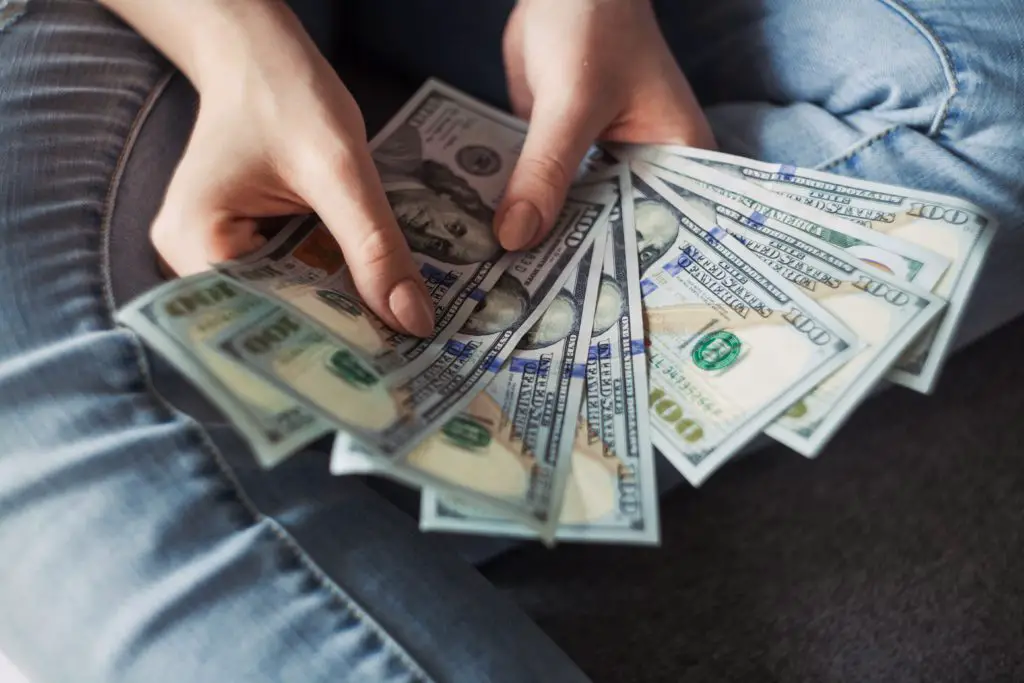 Ways By Which You Can Pay Back Your Student Loans In the Peace Corps
When you join the Peace Corps, you may qualify for a Peace Corps student loan deferment package during your service term for up to 3 years. However, if you have no subsidized loans, interest will most likely continue to accrue. When your service period is up, and you haven't been making interest payments, the interest will be added to the balance on your loan, and that's eventually cost more.
You may also qualify for income-driven repayment (IDR) of loans where your payments could go as low as $0 while you are still serving with the Peace Corps. Due to you still being a volunteer, and the little stipend you receive, you would most likely be eligible to pay no amount while you are still in service. However, interest will still accrue on these loans that have been paid using IDR, which actually makes the loans more expensive to eventually repay.
Cancellation of Perkins Loan: If you are a volunteer with the Peace Corps and you have taken out a Federal Perkins Loan, you might qualify for partial cancellation of loans, the amount is dependent upon your terms of service, but you could be eligible for cancellation of between 15% and 70% of your student loans. For each 12-month period you complete as a volunteer in the Peace Corps, you'll receive a partial cancellation of interest and principal for up to 4 years. To qualify, you, however, need to tender a proof of service.
Since volunteering for the Peace Corps may require you to be away from home for multiple years, with no means to earn direct income, the Peace Corps might work hand-in-hand to grant loan forgiveness to students who are volunteers with the Peace Corps. The Peace Corps may also offer recent undergraduates with graduate degrees in order to motivate them to volunteer. As a volunteer for the Peace Corps, you might also be eligible for partial or total forgiveness of your student loans through the Public Service Loan Forgiveness (PSLF) program. 
Qualification for the PSLF
Qualification for the PSLF requires meeting the following criteria
You must be working for a non-profit federal agency which qualifies for the PSLF such as the Peace Corps.
You must have a full-time job, either as stipulated by your employer or one that consists of over 30 hours per week.
You must have direct or direct consolidated loans through the Department of Education.
Your loan repayment package or plan must have been set up as income driven. This might be as low as $0 per month for the volunteers.
You must have made 120 payments which qualify you for the PSLF. These payments do not need to be consecutive.
You need to have indirect or direct consolidation loans before you join. Then you might either make full payments or enroll in an IDR plan before exiting the Peace Corps. You might get up to 27 payments while you are a volunteer for the Peace Corps. This however means you still need 93 payments more to qualify. These payments can be achieved by getting a job at a federal agency. It is important to note however that only about 1% of those who apply for PSLF usually get it. This should be considered when looking for options for loan repayment.
Deferment of private student loans: Unfortunately, those repaying private student loans do not enjoy the same benefits as those associated with federal loans. During your service with the Peace Corps, you may be afforded the opportunity to request either a deferment or forbearance on your private loans. However, these loans will sill gain interest. The terms of each private loan are different, so enquire about the available options. It is best to save some money to take care of your private student loans while in service with the Peace Corps. If you wish to join the Peace Corps, your focus should be on paying most of your private student loans before you begin your service.
Pretax volunteers award: Currently, volunteers with the Peace Corps can be awarded over $10,000 after an initial service term of 24 months. This can assist volunteers in transitioning back to the United States and adapting to life. This money can be spent on anything legal.
Conclusion
Many students in college are of the opinion that they cannot part with some of their time to engage in public service upon completion of a college degree. Fortunately, public service programs such as the Peace Corps can help student pay back and lessen the load of loans, whether public or private. Though the programs offered by the Peace Corps may not totally wipe out or pay back your student loan, the service provides options which can help take care of your loans. If you aim to get rid of some part of your debt and won't object to improving the quality of life of a community in other countries, then the Peace Corps is a good option.
Frequently Asked Questions
What military branch pays off your student loan? Those with Navy, Army, National Guard and Coast Guard loans can currently pay as much as $65,000 of their student loans. The amount that can be received by each of these military bodies is dependent on the military body itself.
Can Peace Corps pay for college? Peace Corps volunteers can have their college stipend and tuition waivers reduced at over 90 colleges and universities nationwide.
Are there any application fees associated with the Peace Corps? No. No costs are associated with applying to join the Peace Corps nor are there any associated with passports, plane tickets or visa for candidates who have volunteered to serve. The Peace Corps also covers costs of some medical screening expenses that might be incurred after a candidate has accepted an invitation.
Can I serve in the Peace Corps with my unmarried partner? Yes. The Peace Corps accepts partner who are in domestic partnerships. Application for the Peace Corps must be done at the same time and you must both qualify for assignments in the same country. The Peace Corps will take you both as a couple and might place you both in the same country or community.